5 Best Android Cooking Apps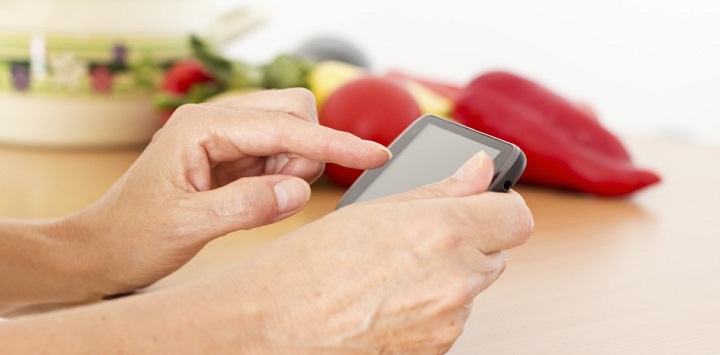 Nowadays everything can be done by your phone. Modern devices have made it available to us that the fast flow of information can be used to our advantage. People who are not that skilled with their cooking can use these advantages even in the kitchen. If you truly want to impress somebody with your cooking talents, but lack them, there are is a way for you to get better only by using your android phone device.
The apps which can be installed in a matter of minutes on your phone are becoming more and more popular and its usefulness is astounding. People are ready to pay good money for these apps for their phones and developers on the other hand can benefit from this as well. If you are a developer, you could possibly design a food or cooking app which will benefit the larger audience. If you want to see and buy some great templates for cooking app, check out the My App Templates, where you can benefit from a large collection of similar designs. In turn, these are currently the most popular android cooking apps for mobile phones.
Allthecooks Recipes
Althecooks Recipes is an app which can easily compared with the Food Network. Whereas the popular channel is a place where professional recipes are being published and shown, the app version is actually a great way for starters or people who are only getting to know the world of cooking a bit better. Everything is attainable through this app, which is why it is so great. Recipes for elegant and luxurious meals to plates which can be thrown together quickly and with no fuss to it. The star system which the app uses is incorporated to divide the better meals from those who do not rank so well. The meals are arranged so the ones which get more stares are placed on top, while scrolling down you will reach the ones which are ranked with fewer stars.
The app also uses three sections for every recipe listed, review, question and photo. You will be able to read a short summary and a professional opinion about a certain recipe in the review part. The question part is for the users to leave their questions where answers and more info could be found about the recipes you are trying to use. While the photo shows you exactly how your meal should look like at the end. The actual order of how to make a dish is neatly placed and there is no mixing or confusing alternations. The app is really user friendly, very applicable and can be used whenever you wish it to.
Food Network in the Kitchen
Everyone knows that the mother of all cooking programs is the Food Network. You can's wish for anything better than a Food Network app in your pocket. Besides having a substantial selection of various recipes it also hosts a lot of world famous chefs which offer their advice or present their recipes on this app. The app can equally be used for beginners, to enhance their skill or learn something new, or by experienced chefs, who can learn something new and or learn a skill which will help them in their development.
The app is divided into three searching categories, beside the search bar of course. You can either choose the chef section, where you can quickly browse through some recipes of the world famous chefs which offer a large breakdown of their delicious makings, or you can go for the topics area, where the recipes are given in the form of meal types like appetizers, desert or so, and finally you can choose the section which allows you to choose based o season or occasion, where you can make your pick based on the part of the year or the purpose of your meals. Each recipe is neatly and beautifully presented and contains a recipe card where you can study how to make your dish step by step and which ingredients to use. Besides giving you a full image of the meal, there is an additional difficulty level part which shows you if the food you are trying to cook is easy to make via the chosen recipe.
Must-Have Recipes from BHG
Better Homes and Gardens is one of the most renowned magazines and even better than the actual thing is the android app where they give a selection of over 500 and more tested and reliable recipes for various dishes and occasions. This app may seem as if it is a beak basic compared with all the others. The only additions you get with it is the shopping list which you will need to get before starting with your cooking and a timer which will remind you when the meal is done.
On the other hand you will not have any reviews, opinions from famous people, conversations about the topic or any other help guides. This is perhaps one of the downfalls of this app but in turn there are many other additions and interesting stuff to make this app one of the better ones on the market. What this app includes are divisions in subsections where you can search for healthy food, low-fat food or even fast food. There are a lot of useful categories in fact which you can check out and use. What this app gives is versatility and fun while using it.
Cooklet- culinary recipes
Cooklet is an app which incorporates some very modern and useful features. One which makes it most popular is the use of voice control feature, which will allow you not to get your device dirty while cooking. Combine that with the stellar design of this app and you get something which is equally beautiful and usable at the same time. Cooklet uses the social aspect of its app greatly to its advantage.
With the rise and popularity of social networks, so has this app managed to combine this aspect to get the most out of its users. You can like, favorite or suggest your most wanted recipes. You can share them with your friends, lead discussions or ask questions directly to other people in order to get some additional help. But what may seem to be a bit of a disappointment is that the community of the Cooklet app is still growing. So far it is not as big as your expectations may make it to be. But if you do not mind a sort of a close circle of users, than it is OK. What sells this app is the all voice navigation, which allows you hands-free usage of it. you can manage your cooking just while talking to your phone or tablet. You can additionally ask the app to read the recipe out loud for you so you can follow it.
The Whole Pantry
The Whole Pantry can be regarded as a cook book. It is devised to hold a total of 52 recipes, which are all equally delicious and fun to make. Perhaps the lack of more dishes and recipes is its largest drawback, but the app deals with it with other fun facts and features. The app holds very beautiful pictures of all meals within it. By clicking on an individual picture it enlarges and shows you the details of that particular meal.
The details are divided into ingredients, summary and method. Added as well are the estimated time for preparation and the amount of servings needed to complete your dish. What is unique about Whole Pantry is that it offers a range of healthy foods and dishes available for you to prepare. There are mainly gluten-free, dairy-free and vegan recipes listed here. The app is a great choice, and is also very popular, among people who want to lead healthier lives. It can be used by anyone as people who do not lead vegan ways of life can use it equally.
comments