Apple Acquires Swell and Reinstates Bitcoin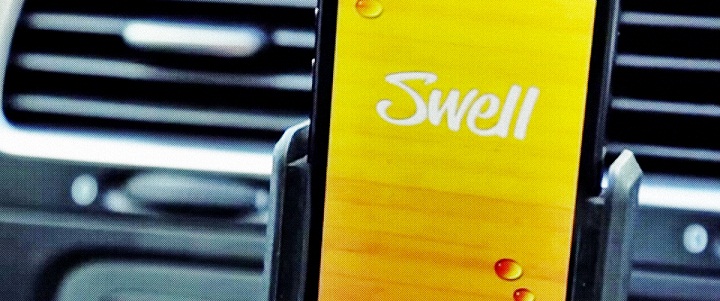 Apple is expected to purchase Swell, the personalized talk-radio app for a cost of $30 million in order to make an addition to its existing iTunes podcast app and radio music streaming service. Once Apple acquires Swell, Ram Ramkumar, the chief executive of Swell, who had also worked at Amazon Visual Search as chief architect, and other team members will join the iPhone maker. According to a report, the free service and app will shut down in this very week. $7.2 million had been raised by Swell as funding from InterWest Partners, Draper Fisher Jurvetson and Google Ventures amongst others in order to develop an app that would offer a personalized radio service using live streaming radio and podcasts.
This particular application has earned the title of being the 'Pandora' as far as talk radio is concerned because it learns and understands the listening habit of the users and builds and suggests a completely personalized radio experience, which is highly tuned for listening while traveling in a car. The audio experience is personalized by Swell allowing people to lean back and enjoy listening to content that's in line with their interest. If people don't like what they are listening to, they can simply move on to the next.
The app gradually understands the taste of its users and will deliver content that's the most relevant to a particular user. The podcast app of Apple Inc., which had been directly integrated into the music player of the iPad and the iPhone enables the users of these devices to make subscription to podcasts and listen to them when they want. However, a personalized and learning service is not offered. Moreover, it doesn't have a good rating in the iTunes store and a large number of users prefer to use third party applications such as Instacast, Pocket Casts etc.
Both users and critics had given Swell a very positive rating and it carried a 4.5 star average rating on the App Store of Apple Inc. An android application for the service was also in the testing stage at Swell. However, now it is likely that the app will be destroyed or will not be offered to the public. In other news concerning Apple and its App Store, the company has reinstated the bitcoin app of Blockchain, which was booted in the month of February. The app is used by users for managing their Blockchain account via their mobile phone.
The removal of the application had incited fury amongst the users of bitcoin, leading to a lot of people smashing and destroying their iPhones in disgust. No official reason had been offered by Apple at that time to explain this particular move although it was assumed widely that the step was taken to comply with the new banking laws. Bitcoins can be sent and received via the app, but their uncertain legal status made Apple realize that it didn't wish to end up on the wrong side of the anti-money laundering laws so the app had been removed.
comments