What to Do With Old iPad Devices: 9 Ways to Make Them Useful Again!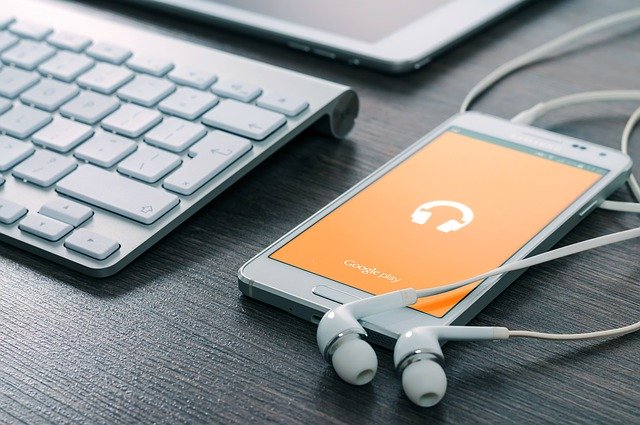 Hundreds of millions of iPads are floating around the world. Since the device's inception in 2010, this Apple product has become extremely popular among people that don't want to use laptops but need a fuller experience than their phones can provide.
If you're an iPad fan, chances are, you've probably purchased two or more over the years and may have old models sitting around your house.
Curious to know what to do with old iPads? Are you tired of seeing your dated models sitting in containers in your garage?
If you answered yes to either of those questions, keep reading. In this post, we'll step you through a few creative solutions.
1. Make It an Extra Monitor
With a lot of people still working at home in today's economy, there's a shortage of office equipment available. If you're having trouble finding a second or third monitor at a decent price, before you overpay, consider making your iPad an extra monitor.
There are third-party applications that allow iPads to seamlessly pair up with your computer via Bluetooth so you can get it running as an additional screen almost immediately.
This process is done a little bit more easily with Apple computers but is attainable on Windows.
2. Use It as a Home Music Console
Do you dig music? Of course you do!
What if we told you that you could set your iPad up to be your home's personal DJ?
Several people that are wondering what to do with old iPads pick up an iPad Pro 10.2 stand or another compatible holder and prominently feature their tablet in their living rooms. Then, they boot up Spotify and let whoever is moseying through the house select music that will play through AirPlay connected speakers.
Setting some of this stuff up can take a little doing but believe us when we say the effort is well worth the jams.
3. Find It a Home in Your Car
Car rides can get pretty mundane, especially for young passengers in your back seat.
If you'd like to keep your kids at bay or if you'd like something to do when you're taking breaks from the road, consider strapping your iPad on a chair and pre-loading it with movies.
There's nothing quite like having a personal entertainment system ready to go in your car!
4. Have It Control Your House
Smart Home owners will have no trouble figuring out what to do with old iPads. Whether you're looking for a way to control your lights, secure your house, or do any number of other things, your dated tablet probably has you covered.
Using old iPads as light dimmers is one of the most common Smart Home applications we've seen. What will you try to do?
5. Hire It as a Sous Chef
Most of America has been practicing home cooking a lot more. Do you know what makes home cooking easier? Following recipes.
That's where your iPad comes in!
There are several cooking applications you can download onto your tablet. With the right one booted up, you can stand your iPad up in the kitchen, follow along and use it to set timers as you're waiting for things to finish.
It's not often you can get a sous chef to work with you without needing to pay them!
6. Convert It Into a Digital Library
For those of you that love to read, iPads make for great digital libraries. Just download eBooks onto your device, keep your iPad open to iBooks, and have your iPad laying out on your stack of magazines in your lounge area.
If you don't want to pay for eBooks, there are plenty of public domain books lying around the internet that you can download to your tablet for free.
Not a big book reader? No problem!
Ditch the books and instead, download whole magazine collections to your iPad. Many magazines have free digital copies you can download natively on your device.
7. Donate It
When you can't think of anything you'd like to do with your iPad that will drive value, the best thing to do is to give someone else a chance to come up with uses. This is best done by donating your tablet.
Donating tablets can be done through organizations that specifically deal with re-homing technology. You can also simply drop your tablet off at a non-profit Goodwill store.
8. Trade It In
Apple has several programs available where they'll take back their old technology in exchange for store credit. You might think your iPad is too old to qualify but there's nothing Apple won't accept!
How much store credit you'll get will, of course, vary based on how new your iPad is and its condition.
9. Recycle
If all else fails, your iPad can get a second chance at life through the recycling process. Find a place that recycles technology and drop your tablet off.
Maybe it'll become a bench someday!
You Now Know What to Do With Old iPads
Knowing what to do with old iPads can have a positive impact on your life. iPads can become chefs, libraries, or great gifts for people that wouldn't ordinarily be able to afford a tablet.
Whatever you choose to do with your iPad, we hope what you decide makes your routine happier. After all, what's more important than being happy?
Are you curious to explore more helpful content on old iPads or other technology? If you are, check out the newest posts on our blog.
comments