The Best Mountain Bike Computers With On-board Altimeter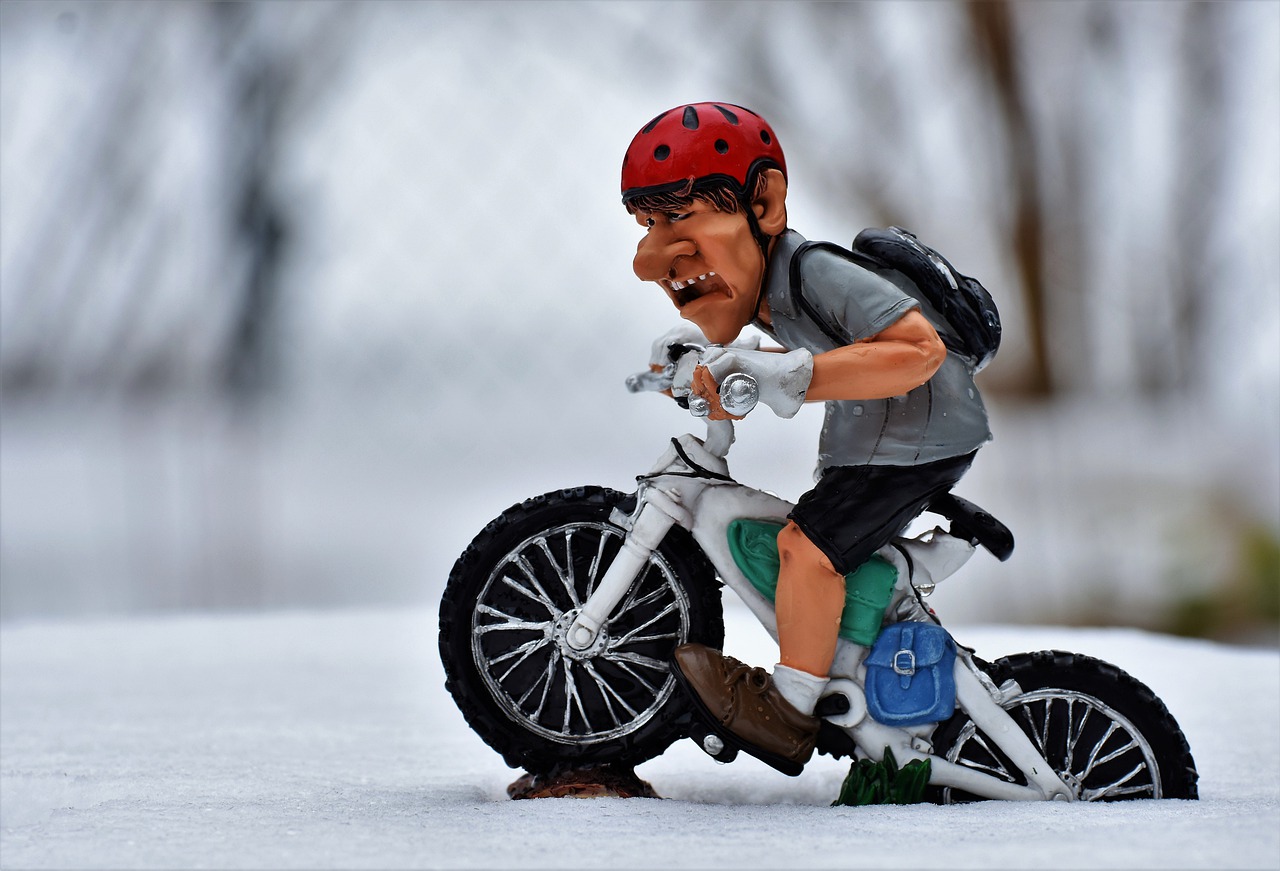 The Strava app has gotten pretty good at measuring the hills. Their overall measurement of how much you climb on your ride is every bit as important as how fast or how far you pedal when it comes to bragging rights.
You might even argue that their hill-tracking data is second only to the "Gold Standard" of elevation measurement: The Garmin GPS. ( You are welcome to challenge me on this opinion in the comments below).
However, the Strava data can be challenging to access mid-ride. And Not everyone can afford a GPS for mountain bike.
But, hills matter. Both for bragging rights and as a workout metric.
With that in mind, here are several of the best affordable bike computers with altimeters that we think would be rugged enough to handle the off-road lifestyle.
Cateye AT200W Adventure
Cateye is the Nokia of the cycling world. The struggle with offering the most bells and whistles, but their devices are made to last.
Water-resistant, bike computers like these are known for withstanding virtual monsoons.
The Cateye adventure uses an easy-to-navigate single-press design, where you press the bottom of the screen, and it rotates through the different displays.
This design is much more comfortable to use while riding than pressing actual buttons — especially if you are wearing gloves.
The significant advantage for altitude lovers is that it displays real-time altitude as your ride, base on atmospheric pressure. Some argue that this is a more accurate reading that satellite-based GPS units provide.
This unit provides the altitude gain on a ride, the incline degrees and local temp.
Plenty of solid real-time data.
The challenge with the Cateye Adventure is that it is a real pain to set up. Most of these units take a certain amount of patience, anyhow, but this unit has some quirks when it comes to calibrating the altimeter that is downright maddening.
Take your time, go step-by-step, and it should calibrate just fine. Just don't rush the setup on this unit.
Lezyne Mini GPS
When you say "Lezyne," I say "pricey, high-quality bike pump that could double as art." Lezyne is a company that is known for creating beautiful tools and accessories for cyclists.
The Lenzyne products typically cost more than your standard equipment. But they follow their tools up with rebuild kits and ways to extend their lifespan. It is not at all uncommon to see an old Lezyne pump still working at the peak of its form.
Accordingly, I was surprised to find this Lezyne computer for such an affordable price.
The mini GPS is excellent for those of your with Strava or Map My Ride and who want to upload your routes. This little computer provides a low-power way to record your rides without completely draining your phone on every ride.
This is especially helpful for those of you who are pedaling back into the far off-road trails. Strava, which runs off of cell towers, is also limited by the reach of those towers.
This mini GPS unit relies on satellite data to create a more accurate picture of your ride. It doesn't give you turn-by-turn instructions as you can get with a complete GPS unit, but it does track the ride.
The altimeter on this one is a barometric altimeter readout, just as with the Cateye Adventure reviewed above.
Garmin Edge 520
The price increases when we move into the Garmin units. However, for the dedicated cyclist, it makes sense to at least consider one of these units.
The Garmin is a beautiful piece of technology. It provides you with accurate measurements for your ride, it integrates with other fitness tracking apps such as Strava, and it provides directions for those of you who want to explore new territories.
It also provides more training data for you such as heart rate monitoring and VO2Max. You can even connect it to a power meter to measure your total wattage output.
As with the other units on this page, it provides an onboard altimeter that measures barometric pressure. This provides the most accurate real-time data for your location.
The Problem With Barometric Altimeters
One quick caveat is that all of these units are susceptible to wind and rain. An unusually torrential downpour can clog the tiny hole used to measure barometric pressure.
Normally, once the unit dries out, they return to their normal functioning. However, if you have a ride with wonky elevation data, you can click the "?" next to Elevation inside Strava's app and have it pull Strava's elevation data for that ride.
This isn't as accurate but is a handy tip for those one-off circumstances.
Additionally, on windy days, the altimeter might detect a wind gust that messes with the readings. Overall, though, these small bike computers provide accurate read-outs that help you better measure one workout against another.
Riding hills is what gives you your competitive advantage. If you plot a hill workout but use a faulty device to measure the climb, you might end up riding less hard than your training data shows.
This sets the competitive rider at a disadvantage.
Not every rider will rely heavily on altitude data. However, for the dedicated data nerds, any one of these three units should help you get the data that matters.
Here's to using technology to uncover the fitter, faster cyclist hiding inside of you.
comments