5 Scintillating WordPress Video Themes to Boost Your Video Website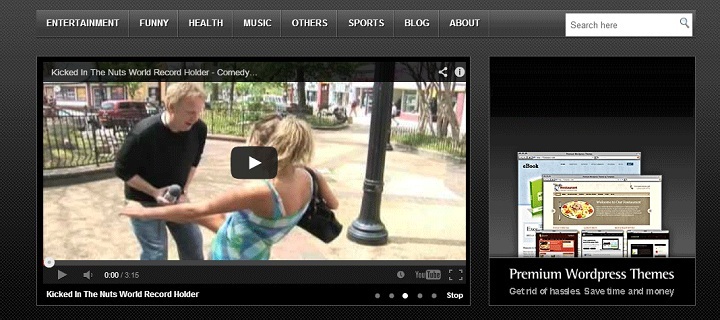 Nowadays, videos have become the key elements of websites. As per a recent survey, it has been found that websites containing videos receive greater number of visitors as compared to the ones with plain text. If your website has a video incorporated in it, there are higher chances for your site to be indexed by all the major search engines including Google, Bing, MSN etc. Also, if you've chosen WordPress to power your website then you're truly a good decision maker. The exclusive features of WordPress play a vital role in improvising the overall performance of your website. The basic aim behind writing this blog is to make you familiar with 5 amazing WordPress Video Themes that polish your video website for an enhanced look and feel. So, let's get started and explore everything about these 5 best WordPress Video Themes.
WordPress Video Theme No.1- Video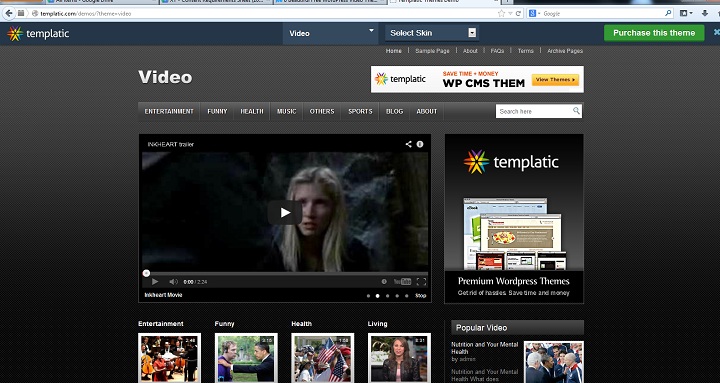 Video is an awesome WordPress theme that lets you create unlimited video categories for your website. Moreover, you can also choose to display popular videos, rate videos and share them via different social networking websites. Equipped with a comprehensive administrator panel, Video allows you to make result-oriented changes to your site's theme. Some exciting features of Video WordPress Theme include 3 detailed color schemes, customizable header region, Dropdown and Breadcrumb navigation, built-in Ad Monetization, Valid Cross-browser compatibility and many more.
WordPress Video Theme No.2-Allmed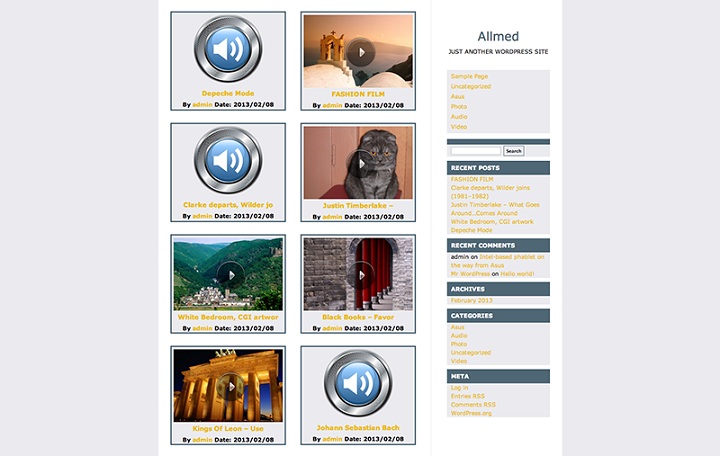 Especially designed for audio and video bloggers, Allmed allows you to customize the look and feel of your website. Unlimited color schemes aid you in modifying your website's aesthetics for good. Allmed WordPress theme has been downloaded 6,227 times till date.
WordPress Video Theme No.3-Webvideo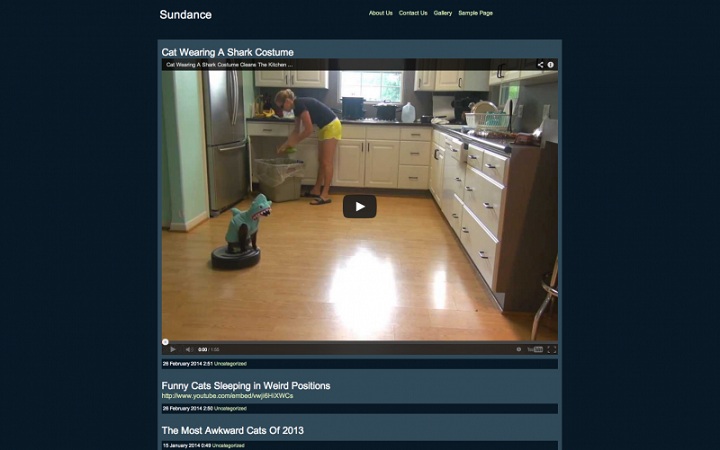 Webvideo is a WordPress video theme that allows you to publish your videos in a bigger size. Some of the best features available with this theme include the ability to upload a favicon, adding a new logo and changing the background of website. As a simple, yet elegant WordPress theme, Webvideo turns to be the best match for video websites and video blogs. Webvideo has been downloaded for 3,898 times till date.
WordPress Video Theme No.4- Sundance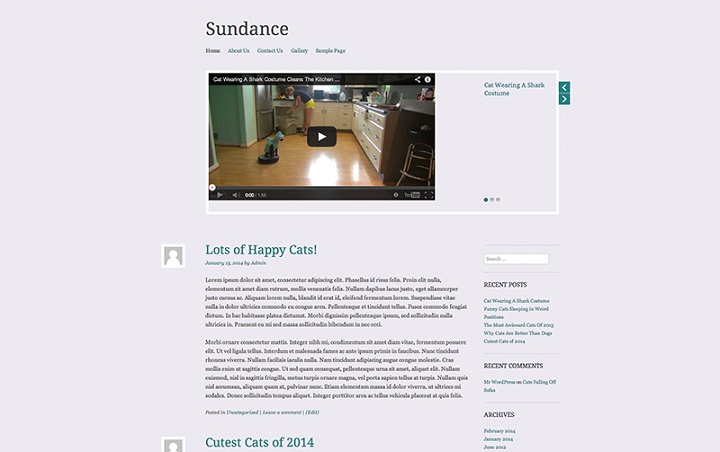 Sundance is a minimalist WordPress theme that works wonders for your video website. With this theme, you can easily choose to customize the background color of your website in addition to adding a new logo and content. Featuring a unique video carousel, Sundance allows you to display your videos with a difference. Additional features available with this theme include widgets, customer header, custom menus, video post format and links for a variety of social media accounts. Sundance has been downloaded for 211,855 times till date.
WordPress Video Theme No.5-Stumblr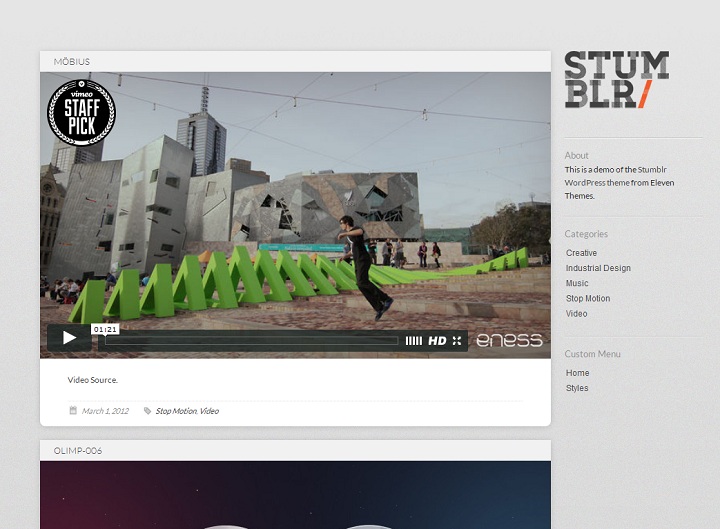 Stumblr is yet another minimalist Tumblr-style WordPress theme tailor-made for websites featuring videos and photographs. Fetching Tumblr's micro-blogging look, Stumblr is an ideal theme for posting videos via a smartphone. The theme's administrator panel features simple options that allow you to customize the website's look and feel in the desired manner. Two color schemes accompanied by widgetized sidebar and footer let you add specific social media account details in your website. Stumblr has witnessed over 31424 downloads till date.
Wrapping Up
WordPress is a powerful CMS that's been powering several websites across the globe. You can expect to modify your WordPress website in any manner you want, without compromising on the user experience. Choosing the right theme for your WordPress powered video website/blog is a sure-shot means of growing your online visibility. It's obvious to get confused about choosing one that fits your requirements but I'm sure after this reading this post, you'll be able to keep away from any such confusion.
If you know of a WordPress video theme that has helped people attain new heights of success then do consider sharing it with others reading this post. Also, do drop in your feedback/suggestions using the comments box provided right under this post.
Author Bio:
Liza Williams is a web developer by profession and a writer by hobby and works for WordPress Web Development Company. She loves sharing information regarding wordpress, Magento, Drupal and Joomla development tips & tricks. If you are looking for Hire WordPress Developer then just get in touch with her.
comments