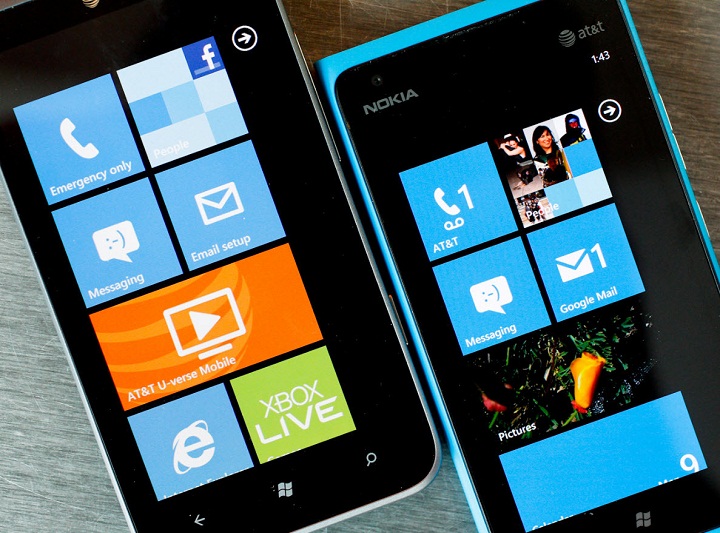 A $7.2 billion investment was made by Microsoft in the Microsoft Nokia cooperation for the purpose of winning over software developers and convincing them to make applications for its Windows Phone operating system. However, this bet seems to be failing for the software giant. A common example is Jeff Smith, who runs Smule Inc., the music application maker and Tommy Palm who is in charge of development at smartphone game-maker King.com. Both of them have avoiding working on apps that will be compatible with devices working on the Windows Phone software. These developers haven't been swayed with Microsoft's close ties with Nokia either.
According to them, even after the acquisition is done, it is not worth the money and time to develop apps for them because of the lack of users. Smith said that Microsoft needs to prove that it has the ability of capturing a material segment in the mobile market, with or without Nokia. Since the debut of the Windows Phone in 2010, Microsoft had been struggling to lure developers to its platform, but this plight has taken a more urgent note after the announcement of the acquisition of Nokia's handset unit was made by CEO Steve Ballmer. Because of a partnership in 2011, Microsoft has had close ties with Nokia.
Microsoft is relying on this deal to boost its share of the $280 billion smartphone market and to attract the maker of productivity tools, gamers and other applications that consider its mobile platform as an afterthought in comparison to Android of Google Inc. and iOS of Apple Inc. Nevertheless, interviews with over a dozen developers still show that the odds aren't in favor of the American software giant even though the Nokia deal will be closed in 2014. As per developers, Microsoft will get a ready pipeline for devices of the Windows Phone with Nokia's handset business, but they will not be able to make up for the cost, lack of users and confusion related to technical specifications of the devices.
Ultimately, it comes down to money-making and developers will not be able to make money with Microsoft. In fact, developers are able to make more in a single hour of sales on Apple devices as compared to their annual global sales on Windows devices. Currently, there are about 175,000 applications for the Windows Phone that's owned by Redmond, Washington based Microsoft. In contrast, there are about 1 billion apps for Google's Android and 900,000 for iOS of Apple Inc.
Moreover, even the apps that the Windows software does comprise have come really later to it as opposed to its rivals. Flipboard Inc., the news-reading app was launched in 2010 on Apple's iPad and was introduced on Android in 2012. However, they haven't detailed any plans about bringing the application to Windows Phone. Some of the other important apps that are missing from Windows Phone include Uber, Instagram and Pinterest. Microsoft has been unable to gain market share because of the paucity of applications and it had only a 3.7% share of the global smartphone market.
comments