Troubled BlackBerry in Indonesia Riding Android Waves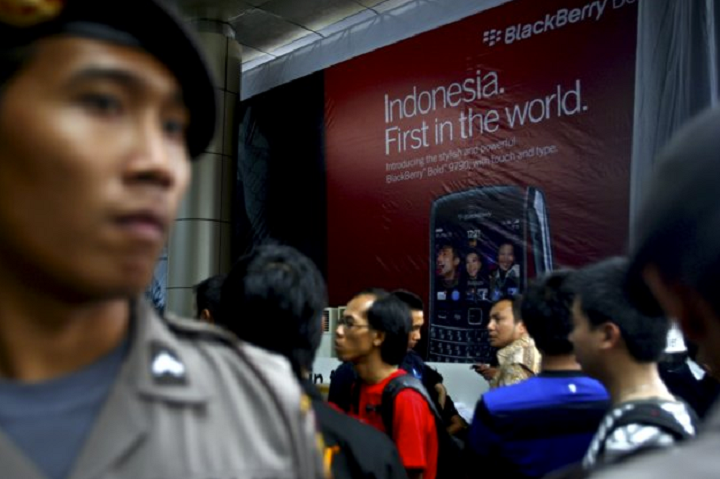 Last month, when users of BlackBerry in Indonesia discovered that now there's an option for them to download the BlackBerry messenger on any smartphone that was based on the Android operating system, they didn't waste any time in ditching their BlackBerry devices and switching to those based on Android OS such as the fashionable Samsung Galaxy S4. According to the device users, their device was always giving them problems, but now it's better to switch to Samsung devices as they have access to lots of applications and games and BBM can also be downloaded on Android devices. A number of people have stopped using BlackBerry in Indonesia since then.
For a long time, there had been a trend in Indonesia for using the BlackBerry devices because of BBM. But, gradually the trend has undergone change and devices based on Android have gained popularity nowadays. The ailing Canadian handset maker's decision to launch BBM for Apple's iPhone and Android devices in October had been a last-ditch attempt for reviving its fortune at a time when its market share in key countries like Indonesia has been hemorrhaging because of its outdated operating system and handsets. It is believed by industry analysts and executives that the rapid use of the app and its popularity, which was indicated by the 20 million downloads in its first week, will simply accelerate the decline of the smartphone maker.
Its handset sales will go down, but the sales of Android phones in various markets such as Indonesia would receive a good boost because BBM is one of the most common and popular ways to communicate. However, the company's position in the rapidly increasing and expanding of universal mobile chat applications might be cemented a little as the company is backed by a cash injection of $1 billion as the company attempts to restructure under the lead of a new chief executive.
Between 2010 and 2012, a seemingly unassailable market lead had been built by BlackBerry in Indonesia, which is a fast-growing nation of 250 million people. It was all because of the easy to use QWERTY keypad of the device and the popularity of its free messaging service BBM. Nonetheless, the Canadian firm lost its top position in the smartphone market last year as the touchscreen smartphones became affordable and the number of games and applications available on the Android marketplace of Google rose. The share of BlackBerry in new smartphone shipments was 50% last year, but its 20% in the third quarter of the current year.
In Indonesia, BlackBerry has switched very quickly to collaboration mode from competition and is working with producers of local Android smartphones for pre-installing BBM onto their phones. BBM app has become a blessing for such local producers because it had pushed up the sales that had been declining because low-income families had been suffering from rising inflation. Even the major international rivals of BlackBerry have tapped into the BBM application craze along with the local producers of different countries and it might just come pre-installed now on.
comments