Technology and Beauty: 4 Innovations that Revolutionized Aesthetic Therapy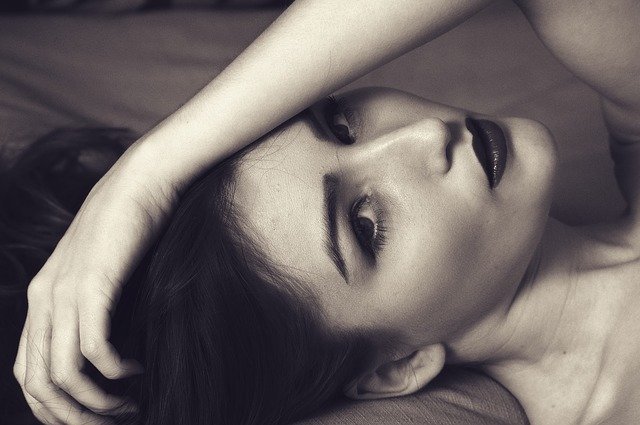 Beyond the use of aesthetic products, the beauty industry has already entered a new era where technology is not only supplemental, but also essential in specific procedures.
Traditionally, it covers oral and maxillofacial surgery, dermatology, plastic surgery, and reconstructive surgery. But this developing clinical subspecialty has evolved and now focuses on minimally invasive cosmetic procedures to enhance people's satisfaction through their physical appearance.
Today, aesthetic therapy is known as a field of medicine revolving around enhancing a person's cosmetic appearance by treating conditions such as scars, moles, wrinkles, cellulite, liver spots, excess fat, skin laxity, skin discoloration, spider veins, and unwanted hair.
It utilizes surgical or non-surgical procedures, or both. While they are usually elective, aesthetic therapy procedures help significantly improve a person's social engagement, psychological well-being, and overall quality of life. And all this has been made possible by technology – innovations that help shape not only a patient's figure and facial features but also the future of the industry.
In this article, you will learn about the four technologies and innovations that have made it possible for people to look and feel beautiful, and signaled the rise of aesthetic medicine.
Microdermabrasion and Chemical Peels
Two of the most common cosmetic concerns that aesthetic therapy practitioners face every day are sun-damaged skin and aging. With years of dealing with such issues, the industry has come a long way.
Thanks to technology, reviving one's skin is already possible without side effects and unnecessary discomfort. Two specific procedures have been hailed as safe and highly effective for improving the appearance of superficial skin layers: microdermabrasion and chemical peels.
The American Society for Aesthetic Plastic Surgery (ASAPS) included these two in the top five non-surgical procedures that are the most recommended treatment options for sun damage and skin aging. To be more specific, chemical peels and microdermabrasion have been certified to improve fine lines, uneven skin texture, and skin discoloration effectively.
Microdermabrasion works by removing a significant amount of the outermost layer of the epidermis, while chemical peels help the dermis get more antioxidants. When used together, microdermabrasion serves as the "mechanical" exfoliation part of the process, while chemical peeling acts as a kind of "chemical" exfoliation.
The best part is that each treatment takes about half an hour and lets the patient return to work as soon as it is done.
Ultherapy
Ultherapy is a non-surgical alternative to a facelift. This ultrasound technology kickstarts collagen production using focused pulsing heat energy to achieve tighter skin. It has been proven to improve the appearance of wrinkles and fine lines, specifically on the neck, face, and chest.
Unlike other procedures, this non-invasive treatment received the stamp of approval of the U.S. Food and Drug Administration (FDA) in 2009. This certifies that the technology is safe for non-invasive eyebrow, neck, and submental area (right under the chin) lifting. It is also used to improve the appearance of wrinkles and lines along the décolletage or the chest area.
In 2016 alone, more than 526,000 non-surgical skin-tightening procedures have been performed, and this includes Ultherapy. The procedure itself lasts around 30 to 90 minutes, with no general anesthesia or incisions required. There is also minimal preparation and little to no recovery time needed.
Cellulite Reduction
Another issue commonly addressed by aesthetic therapists is cellulite. Caused by fat cells in the subcutaneous layer of the skin, cellulite grows bigger, sticks together, and gathers up in pockets in between the fibrous tissues. While diet, exercise, and liposuction can help the excess fat, they don't necessarily address cellulite.
This is where Venus Legacy comes in. This non-invasive treatment uses Multi-Polar Radio Frequency, VariPulse™ Technology and Pulsed Electro Magnetic Fields to produce mild comforting pulsing pressure, both negative and positive, that are used to mechanically stimulate the creation of new collagen, increase lymphatic flow, and provide deeper penetration of the energy into the tissue.
Rapid Results
Anticipate results after 6-8 weekly treatments with optimal results seen at 2-3 months after your last treatment. Treatments can last up to 30 minutes depending on the area treated.
Safe Treatment
Multi-Polar Radio Frequency and Pulsed Electro Magnetic Fields have been used in medicine for many years and are proven to be effective technologies.
Benefits
– Contour stubborn fat pockets to reduce upper arm bulge
– Reduce volume and tighten skin for a more contoured silhouette
– Contour and tighten your abdomen for a flatter and more defined waistline
– Reduce cellulite, shape and lift your buttocks, and smooth and tighten thighs for firmer curves
NanoFractional Radio Frequency and SmartScan™ technology
Another technology used to deal with imperfections and skin blemishes is Venus Viva. To be more specific, IPL helps improve the appearance of freckles, age spots, signs of sun damage, rosacea, varicose veins and broken blood vessels on the face. Venus Viva™ combines NanoFractional Radio Frequency and SmartScan™ technology to reduce the appearance of acne scars and other scars, stretch marks, rosacea, enlarged pores, deep wrinkles, and uneven skin texture and pigmentation.
What to Expect
Treatments typically vary between 3-4 sessions, every 4-6 weeks. The exact number of sessions depends on the individual.
Rapid Recovery
You will experience mild redness post-treatment, and you can resume your regular skin care and makeup routine 24 hours after treatment.
Safe for All Skin Tones
Treatments use radio frequency technology, which is proven to be safe and effective for all skin tones. Ask your doctor if Venus Viva™ is right for you.
Safe and Effective for All Skin Tones
Most skin resurfacing treatments are not safe for darker skin tones. Venus Viva™ is safe for all ethnicities, even for darker complexions.
Low Downtime
Return to your daily skin care routine 24 hours after your treatment.
Improving Beauty, Enhancing Quality of Life
Enhancing a person's appearance in relation to improving their way of life and well-being has always been the ultimate goal of aesthetic therapy. By combining the science behind procedures and modern innovations like state-of-the-art gadgets and spa equipment, aesthetic medicine practitioners have come a long way in helping you look and feel better.
comments