Powerful Internet Strategies Serving Small Businesses in These Unusual Times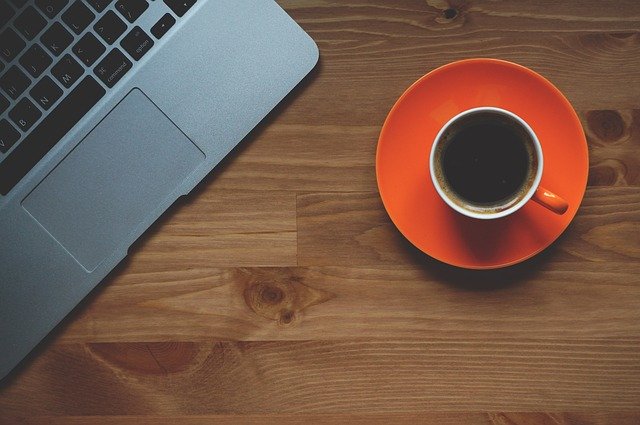 With the restrictive conditions that the world is dealing with to slow down the spread of COVID-19, businesses need to digitize to stay afloat. Online transactions offer minimal contact, and it's much easier to establish safety protocols with shipping and delivery.
The shift to e-transactions is truly the best option enterprises have to stay operational. In fact, going online has turned out to be an easier strategy to implement for smaller operations.
News reveals that in certain locations, it's small businesses that are faring better in riding out this global economic storm because of their practical online services. This is mostly because many of them had been relying heavily on the Internet prior to these difficult circumstances, so a lot of small businesses are better equipped to operate entirely online.
But what exactly have they been doing that's working exceptionally well during these times? Listed below are seven of them.
1. Email Marketing
Email marketing makes sure that clients know that their service providers have them covered. Small businesses seem to have launched into this strategy earlier than bigger and longer established corporations.
What's more, those that are smart to use business email service providers have placed themselves in the best position to be responsive to increased email correspondence regarding changes with operations or services.
2. Stronger IT Network
Another vital strategy for the shift to online operations is the creation of a much stronger IT network. This ensures that connections are always reliable and secure — something very essential during these times because there are unscrupulous entities online looking to take advantage of network or data center vulnerabilities.
IT services Dubai businesses turn to share that multi-level security and back-up measures are not just an advantage during this time, but a complete necessity. Besides that, consistency with Internet connection is crucial because it is key to responsiveness, which is the backbone of online transactions.
Indeed, the best way to ensure all these essential qualities is to have a fortified IT network, which a lot of SMEs made sure to invest in long before imposed social lockdowns.
3. Social Media Marketing
Among the noticeable changes brought upon by the global pandemic due to COVID-19 is the rise in social media usage. Not only are people using it to stay in touch with family, friends, and co-workers, they have also turned social media sites such as Facebook, Twitter, and Instagram into their news sources and marketplaces.
For instance, Facebook has seen an astronomical growth in its marketplace, with certified vendors and individual sellers offering products and services. Meanwhile, there was a boom in new business accounts on Instagram, with posts creating a gallery of products and opening opportunities for inquiries and sales.
Judging by all the "sold" images or posts, social media marketing and selling are serving solo entrepreneurs and small businesses incredibly well.
4. SEO
Search engine optimization or SEO is one of those online marketing strategies that perform even better when times are tough. A lot of proactive small businesses recognize this because they are well aware that complacency will only lower their fighting chance in a challenging economic season.
The remarkable thing about SEO is it places businesses in strategic locations in the digital realm so more people can see them and act in their favor. When times are difficult, fading into the background is a no-no because it will inevitably lead to the business folding.
With SEO, small businesses take an aggressive approach to remain in the consciousness of people. On top of that, SEO is the best way to establish the relevance of a business entity, as well as its products and services.
5. App Creation
Small enterprises have learned that creating their own app is a good thing if they want to be the immediate choice for products and services. With an app, clients or customers can avoid the distractions (such as similar companies, products, and other ads) presented when they head first to a browser just to get to the official website of a business.
Apps offer better convenience to digital users by simplifying and expediting certain processes. Additionally, the provision of apps can increase revenue because it can increase efficiency and mean more transactions.
Likewise, with an app, it is so much easier for businesses to monitor their operations and respond accurately to every action taken by their users.
6. Website Updates
There's nothing like a regularly updated website to hold a small business up when regular operations come to a halt. It is the instant go-to place for clients or customers who have queries about the company.
Through your website, you have the freedom to share whatever information is relevant to the times, including words of hope. It is the perfect one-stop shop online where all your customer concerns can be addressed, and actions toward your business can be carried out.
All in all, you can take care of your patrons and net in more users through it. So, even if keeping a website as up-to-date as possible can be a lot of work, do it. This is an effort that you can trust to yield good results for your online operations.
Wise Moves, Good Results
The crisis the world is facing is no doubt burdensome for everyone, including commerce. But it has also created a silver lining. Big and small enterprises have become more open to innovative and less traditional solutions. Along with this, it has created a "never say die" attitude among business owners.
So, if you are still looking for ways to keep your business out of the red during this critical period, check out these tactics that have been implemented successfully by small enterprises.
comments