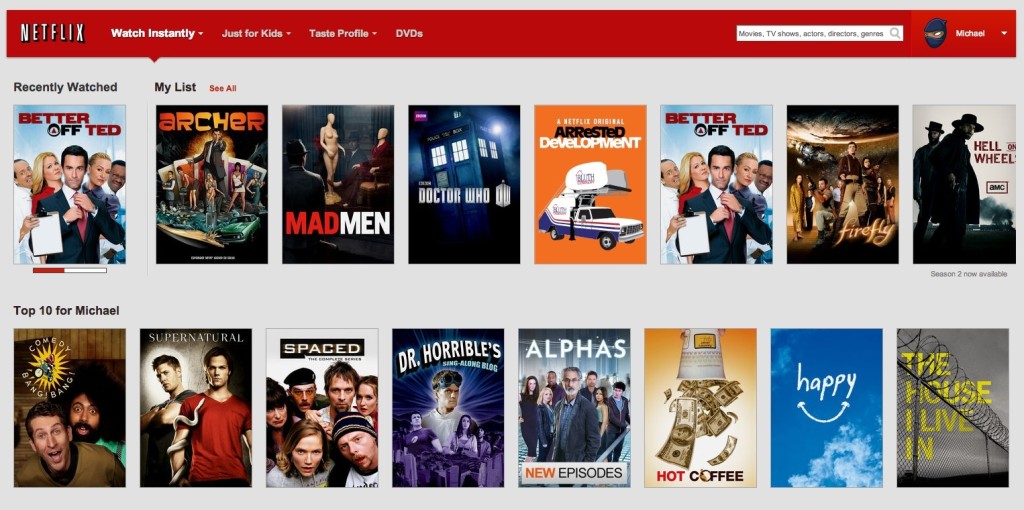 If you are a fan of watching movies, documentaries, TV shows, vintage classics etc. on the internet, you might want to know about Netflix. While almost everyone in the world knows about this amazing service now, there are people who still remain thirsty for more stuff. Netflix is a company from the US and this is why their subscription database is the biggest in the US. They have been expanding in other countries but the population of subscribers in other countries is nowhere near the people enjoying Netflix streaming in the US.
One of the biggest problems for people who have subscribed to Netflix in other countries is that they are not able to access the content that is available to the American audience. They have a lot of content available to them as well but all the world renowned movies, dramas and shows are available on the American version. If they try to access this content they can't because Netflix will not allow them. Their servers recognize your IP address if you are from some other country and thus your access to the US Netflix is restricted.
There are a few ways available for you to sort this problem out. One way is to pack your bags, sell your house and take your family to the US and start living there for the sake of online streaming of your favorite movies. The other is to tell Netflix that you live in the US and to allow you to access the US content on their website. How do you do that? The simple answer lies in changing your IP address and picking up one that is from another country. With this new IP address the Netflix servers will detect you as someone coming on their website from the US.
You can have a look at a Netflix IP provider that offers a place where you can go and pick an IP address that belongs to the US and watch all the humongous quantities of data available on Netflix US. There is nothing special or difficult that you need to do to get this IP address. All you have to do is give some information about your device on which you want to access Netflix and then get ready to get the new IP address for your Netflix fun. You could get a unique US IP from your smartphone, computer, tablet, console etc.
How do they make it possible for you to access something that is only restricted for the people residing in the US? The process is quite simple. When you choose a VPN service what you actually do is you connect to the server of the company you have chosen as your VPN. After connecting to their server you become part of their network i.e. every website you visit on the internet is made available to your website through that server. What happens is that when you go on a website it detects the location of your VPN server which is located in the US.
Now, there are many other advantages to this service in addition to being able to access the content on US Netflix. Once connected to the VPN your internet data becomes encrypted i.e. it becomes so secure that you can do any online transaction with the peace of mind. The new proxy servers such as one mentioned above have become so advanced that there is literally no toll on your internet speed when you access websites the long route i.e. through an additional server in the connection between your computer and the Netflix's servers.
comments