Six Ways to Increase Sales in 2020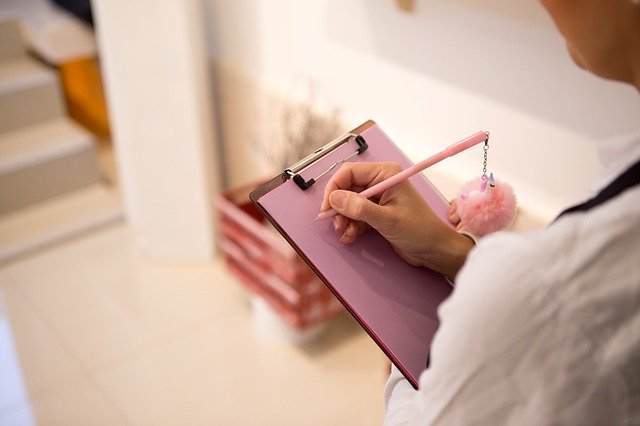 It has never been easier to become an entrepreneur than in the current economic climate, with the help of current technologies to make some of the business processes a little easier. Unfortunately, the ease of access to entrepreneurship has resulted in fierce competition – and it's here where you need to shape your business into a force to be reckoned with. This does not mean that there are limited opportunities for success – it just means you need to out-compete other businesses to secure sales. There is a multitude of ways that you can increase your company's sales in 2020, and you'll find six of the best listed below.
Expand Your Market
By offering your customers more variety, you can maintain their interest in your company. Expanding your market offerings will also attract new customers – and they will discover your full range of products on the listings on your website. Before expanding the goods and services you offer, it is recommended that you check your budget for this task so that you can ensure that your company can afford to expand in this way.
If you are considering expanding your product selection, it is important to research which products or services your existing customers are interested in, and to make sure that your business is still organized roughly around the same theme, branding and mission. If new products tick all these boxes, onboard them and share them with your existing customers.
Invest in a Digital Marketing Strategy
One of the best ways that you can increase sales is through your online revenue. Digital marketing strategies are currently booming because they enable companies to reach audiences that were previously inaccessible through traditional marketing strategies in the pre-digital age. If you do not have the resources to create a digital marketing strategy yourself, it is worth contacting a professional service because a digital marketing agency will use a range of techniques and tactics to help you reach new clients and increase your sales exponentially.
Fortunately, digital marketing strategies allow you to see whether customers were influenced by your campaign or not, so you know whether your efforts have been well spent. The data that your marketing strategy will naturally collect can be turned into insights that directly inform your next strategy, as well as showing you which products you should invest in – based on what's popular with certain demographics at certain times. In this way, you'll be better able to meet the all-important supply-and-demand economic rule.
Engage With Your Customers
There is a growing importance being placed on companies in regards to the ethical standards they uphold. This is a consumer-driven movement, and has been extremely powerful over the past decade. One way that you can share your company's story with consumers – and potential customers – is to embrace social media.
Instagram can play an important part in increasing sales and strengthening your company's brand with new and existing audiences. Social media is an excellent marketing tool that is very inexpensive for companies to deploy, sharing whatever charity work or green innovations they're funding with a young, interested and motivated audience. It is worth bearing in mind that you should try not to overtly sell products through your social media channels, but use them to interact with your customers – building relationships that can be more precious than simple one-off sales.
Improve Your Company Website
In the age of e-commerce, a company's website is equivalent to a company's shop window. If your website does not look professional and well-maintained, individuals will be reluctant to purchase goods and services from you. Appearance is extremely important – and getting yourself a designer on board to add little flourishes to your site is a must.
Equally, though, functionality is paramount in regards to web traffic. It is important that you ensure that your website is accessible, free of bugs and secure enough for customers to use, so that their arrival on your URL does not immediately concern them, leading them to leave your site, or quit their tab. Try and make the sitemap as easy to navigate as possible, so that web users can find their way to your product pages in three clicks or less.
Offer Deals and Discounts
One age-old technique to increase sales – dating back hundreds of years – is the special offer or discount. You can use these easily in the digital age by setting up a banner on your website, or by emailing your existing customers with special deals just for them.
Not only do special offers make your customers feel wanted, valued and special – they also drive sales by offering an incentive to look through your product listings – including those listings which are not actually discounted. Remember that leading consumers onto your website is the first step to achieving sales – and that special offers are a great way to do that, sourcing bargain hunters from across the worldwide web.
Be Creative
The final tip is also one of the most difficult to enact – but can come with a host of exciting new opportunities to enlarge your market share. By being creative, and using artistry and problem-solving skills to find new customers and excite them about your brand, you can set yourself apart from the bog-standard e-commerce websites, offering not only products and prices but a stylish brand and a trendy ethos.
To achieve this, you'll probably need to employ some young, talented and flair-driven staff. They'll help you stay on-trend with your advertising, and they'll help you think outside the box with marketing strategies and brand management. With their help, you can set yourself apart from your competition once and for all, leading customers to come back for more each time they trade with you, and encouraging more consumers to visit your site and to be impressed by the creativity and fun that you've injected into your brand. Be daring, be creative, and be bold: that's how you truly capture market share in the modern world of business and e-commerce.
There is an increasing amount of competition for entrepreneurs, but with a global audience, there is no reason why you won't be able to boost your revenue in 2020 by enhancing your sales using the tips provided above – all designed to help you achieve higher and more frequent custom.
comments