Eight Hobby Items Perfect As Holiday Gifts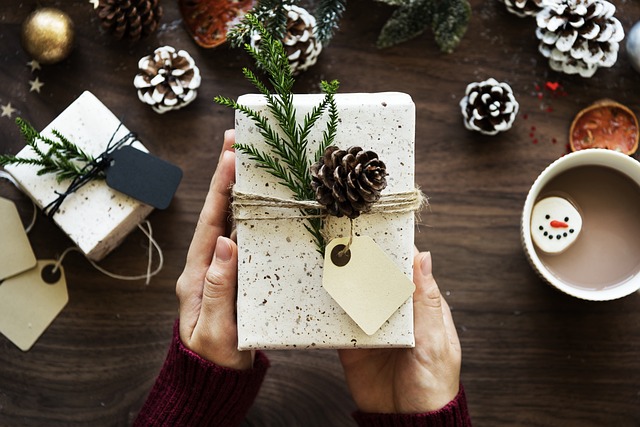 Now that the gift-giving season is approaching, you may already be making a list of possible gifts for family and friends. This can be quite a tiring task, especially when you put great thought into your gifts because you want everyone to enjoy and get the most use out of your present.
To make this important responsibility significantly easier, rounded up below are eight hobby items that would make awesome presents for the holidays. Many of these products go beyond functionality; they have a touch of kitsch and "kawaii" to bring guaranteed delight to the recipients.
1. Journal/Planner
The journal or planner is no longer just a simple notebook for jotting down tasks and plotting schedules. Over the last few years, they have become functional, beautifully designed pieces, and are ideal gifts regardless of whether the user is a minimalist or an absolute creative.
The Happy Planner, for instance, comes with its own set of stickers, notecards, and inserts to bring color and interest to planning; the dame goes for the Kikki K and Erin Condren planners and journals. They make perfect gifts for the people you love who enjoy getting artsy while also staying on top of their responsibilities.
2. Calligraphy Kit
Over the last several years, calligraphy (or beautiful writing) has made a strong comeback among hobbyists across the globe. If you go on Instagram and YouTube, you will find millions of calligraphy tutorials, with millions of views as well.
So, if you have friends and family who are into journaling, or are still in school, a calligraphy kit is a smart idea for a holiday present. Not only will the recipients get a lot of use out of it, but the kit also provides great value for money. It typically includes a tutorial book, practice sheets, a pen and several nibs, inks in different colors, a pencil, and an eraser.
3. Faber Castell Markers
Do you have

a lot of young people to buy presents for? You can't go wrong with a complete set of Faber Castell colored markers. Such

stationery items

actually transcend age, especially now that many people

choose to lead

such creative lifestyles.
A lot of art projects require these high-quality colorful markers. There's no limit to the things that people can create with these writing tools.
4. Canon Portable Printer
This nifty device allows users to print images straight from their mobile phones, tablets, and digital cameras. What's more, the prints are rather high quality, even if they are small in size.
As such, the Canon portable printer makes a lovely gift for photography and journaling enthusiasts, as well as avid DIY home decorators. You can get a good deal on this compact printer when you buy electronics online.
5. Stamp Kit
Stamp kits make fantastic holiday presents. Not only do they imprint images on a variety of media, but the inks they come with make the images even more vibrant and interesting. Stamp kits can be used to decorate journals, bags, and even clothes.
At a recent hobby expo, one of the demonstrations for a stamp kit showcased it as a stencil for embroidery paint as well as peel-off paint that can be turned into a charm for jewelry and keychains. Indeed, this product will be appreciated by anybody who likes to make beautiful things.
6. Erasable Crayola Markers
These markers can turn any surface into a canvas or a writing board. Many parents consider these writing instruments as lifesavers because they can keep kids busy doodling for hours.
At the same time, they can be used for studying and even brainstorming in the office using boards as well. Best of all, they are green solutions because erasable markers often do without paper, and they are non-toxic.
7. Toho Beads
Beading remains to be one of the top hobbies for women all over the world. They can create all kinds of accessories with them that can be used daily such as jewelry, home decor, bookmarks, and so much more.
Toho Beads, mainly, are fantastic choices because they are of high quality. Also, this brand was the first to try dyeing beads using natural pigments, which is why creations featuring such beads always manage to stand out and look quite elegant.
8. Gourd Shells
A gourd is not something that people automatically associate with creative pursuits, but gourd crafts enjoy staggering popularity in Asia. The hard shell or the exterior of the gourd is sold in hobby stores, and it can be used to create everything from lamps to figurines, dolls, coin banks, and even bags.
Creatives can paint on these gourd shells. They can also be embellished with beads, lace, and sequins. Punching holes to create a design is also another thing that people can do to turn the shells into things of beauty and function.
These are eight different hobby items that you can consider handing out during the gifting season. Each item is a good idea for a stand-alone gift, but you can pair some of them with each other as well to create a gift bundle that recipients will get great fun and functional mileage out of.
comments