10 Features to Consider While Choosing an E-Commerce Platform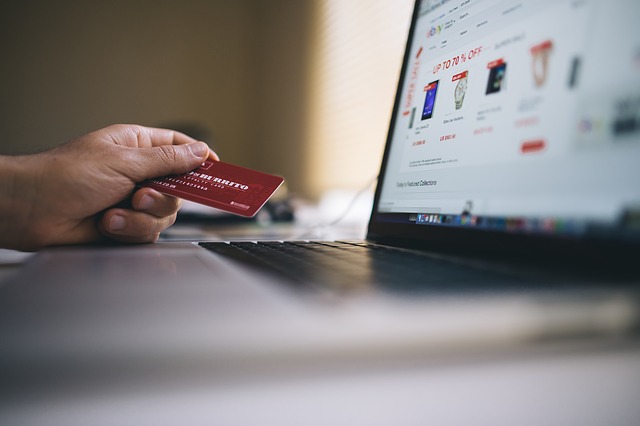 E-Commerce has been growing rapidly since the past decade. It has allowed businesses to reach all corners of the world with the help of the internet, better transportation, and logistics. The e-commerce retail sales forecasted to grow up to three times more from the past couple of years. It has allowed the budding entrepreneurs to set up their businesses with a low overhead cost. In fact, starting an eCommerce business is not as easy as it sounds. It's quite critical choosing an e-commerce platform from many available platforms in the market. Before making this big decision, let's know the following important e-commerce features.
Intuitive User Experience:
Customers play a vital role in deciding the fate of your online business. The more traffic you get, the more conversion rate you have. The most essential feature you need to pay attention to when you start to build an e-commerce website is a user-friendly and comprehensive interface for your customers. To engage and retain your customers in your e-commerce website, make your interface simplistic to use for customers by giving fast and convenient shopping experience.
Informative Product Catalog:
It is not easy to convert your visitors to valuable customers saying them to buy products from your eCommerce marketplace. In fact, you need to display your product information that helps the customers in understanding the product with ease. To achieve this challenge, you need to have a combination of content types like video, text, infographics, etc. and more.
Your product catalog is the preliminary online repository of products you want to sell. It helps to promote the products. While choosing an e-commerce platform, make sure your product catalog should represent different attributes for several categories and subcategories.
Personalization:
Personalization is considered as the key to customer satisfaction. As customers are constantly looking for a personalized experience while shopping online, look for platforms that provide personalized suggestions to purchase items based on previous purchase behavior. This offers the customer's exact demand for better conversions. The features like customer categorization and industry segmentation help in sending personalized offers to send customers by taking your business a notch higher. It also helps to keep your customers engaged and retain your customers.
Customizable:
Many eCommerce multi-vendor marketplace platforms offer the option to add new features through the plugin store, while others offer the addition of features through custom development. Choose your solutions with automated integrations of the plugin to implement the features according to your requirements. The features added by a skilled programmer improves the overall security of your marketplace. Thus, prefer custom-developed eCommerce multi-vendor marketplace software while choosing your platform.
Pricing and Payment Options:
There are different types of eCommerce solutions available in the market that fits your needs and budget. It is not necessarily the ideal choice for you to get the cheapest solution. You need to take a multi-dimensional look at costs as compared to different e-commerce platforms. Before choosing your platform, find out if you will be paying a monthly fee or if you will have to increase payments every time you want to add bandwidth, server storage, apps, and plugins, etc.
Multiple payment gateways are great ways to boost conversions. You just need to figure out if you require a payment gateway or a payment service provider. Getting an account with a service provider helps to grow your online store globally.
SEO friendliness:
SEO features help in maximizing your discoverability online. When it comes to online marketing, you need to look at the SEO to make it easy for prospects to find you on Google. It is difficult to work with a platform without inbuilt SEO features. It will affect rank organically and takes a lot of time to establish.
In fact, SEO friendly websites can be highly beneficial to have your store rank high in search results. The following factors need to look after while looking for an SEO friendly platform:
Add a blog to your website

Use your own domain name

Customers reviews
Rich Analytics:
Analytics information helps you make educated decisions about your business. It helps to find your top customers, the most and least popular products and categories in your online store, and your conversion rates, etc. and more. When you own an online retail store, you need to understand how your business is doing. However, you can't have access to the customer in the same way. Thus, e-commerce analytics is necessary. You must monitor an integrated eCommerce analytics system that can help you with some metrics and key performance. The more insights you have about your customers and what they're doing, the better you can work on the marketing tactics and channels to optimize your website's customer experience.
Security:
Security is one of the biggest concerns among customers while buying from an online eCommerce store. E-commerce sites receive a lot of sensitive customer information including name, address, contact details, and credit card details, etc. No one wants to give their card information on a sketchy website. Thus, always make sure your platform supports HTTPs/SSL for a safe and secure checkout for your customers. This is also important as Google is penalizing sites that are not HTTPS compliant. Ensure your platform should have the payment card industry (PCI) compliant for better security.
Customer Service:
Customer service is certainly needed while choosing an eCommerce platform. The quickness in response time of your website will increase your conversion. The 24*7 availability of your service will boost your sales. The number of communication channels through phone, email, social media, and live chat makes your brand more valuable in the market.
The customers want to build a trust factor with your brand before making a purchase. Thus, the customer review system is an essential feature to create widgets for the site to collect reviews. This system can also measure social traffic to see how this affects sales and conversions.
Flexible Shipping and Easy Check-out Process:
Your e-commerce platform should have a flexible shipping process as the customers expect fast delivery. Most of the brands take a simplistic approach like offering free shipping nowadays to leverage strategic shipping options to stand away from their competitors.
If an eCommerce marketplace software provides a quick and easy way to purchase products, then buyers won't feel the checkout process to be a burden. So, always implement one step easy to check out for your customers instead of a long process. Implementing an easy check out procedure will increase the convenience of users. You can also include a single sign-in option or social media login to improve the user experience.
Final Thoughts:
Starting an online business is challenging as you have to move out from the traditional storefront approach to the online version. Figuring out what your store needs to grow and keep up with trends is a challenge, but it is well worth to create a process that scales your business. Take each of the above features into consideration before you choose your ideal eCommerce platform. Give your business a solid base through the best e-commerce platform and witness the unstoppable growth of your online empire.
comments