How to Select the Perfect Laptop For You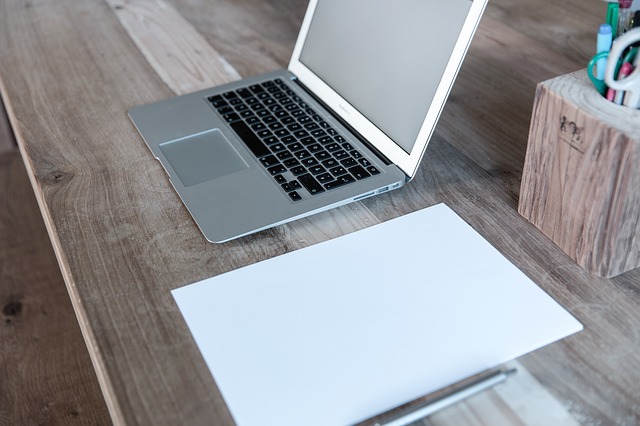 A laptop is a tool that helps a person for their needs. It demands on working, games, studies, and social networking that fit for a student. Most people choose whatever laptop they want without fully utilizing its capabilities. Here are the tips on how to select the best laptop for you. 
What Purpose Do You Need it For?
This is the first step in selecting the best laptop for you. Before anything else, think what purpose do you need a laptop, is it for studies? For work? For social networking or gaming.   
It is an essential key for selecting a laptop, especially for a person whose tight in budget. You need to keep an update on its demands and specs like robots.net, which might help you to give an idea on how to select a laptop for you. 
Budget
Deciding on what to buy a laptop is quite hard. Not only you need to determine the right specs for your need, but you must also take note of whether you can afford it or not. 
You must not decide to buy a laptop because it is cheap. The cheaper laptop comes with lower specs which might not be suitable for the needs and requirements to have a laptop. 
Choose Your Operating System
The operating system is the brain of a computer and laptop. Without the OS, the laptop or computer will not work. You need to decide what OS you want to use or what is fit for you. Here are some reviews for both the operating system. 
Windows OS – Windows 10 is the latest OS version for windows. It is a flexible and balance operating system. Windows Laptop is much cheaper than the MacBook, which has the macOS operating system. 
Windows Laptop comes with many different brand and prices if you are tight on a budget, this laptop might be the best for you. 
 If your purpose for buying a laptop is for gaming, Windows OS is the right choice as windows develop better gaming performance that Mac.  
macOS – macOS Mojave is the latest version of macOS replacing macOS sierra. Mac provides both software and hardware that makes its stability and performance better than windows. 
Windows have a different provider of hardware in which the compatibility of hardware and software is at risk. If you want a laptop that is virus-free and stability, you must choose Mac rather than windows. Mac is expensive and far more suitable for office work and projects. 
Choosing The Right Specs
With the innovation of the technology, specs of the laptop will update continuously. The higher specs of the laptop or computer, the better function, and performance it can produce.  
Here are the quick reviews of specs for the laptop  
Intel Core i9 – this is the latest processor produce in the market which is lower than Intel Core i7. This Core i9 is best for gaming experience-enhancing with the latest graphics card. It is the fastest performance chip which is available on laptop and computers. 
Intel Core i7 – it has four processing cores that can handle high-end gaming and performance witch a bi lower than core i9. If you choose the intel core i7, you must select the 10th generations of intel core i7 which has lower power output and offer the best performance for both gaming and work. 
Intel Core i5 – If you are looking for mainstream and low-cost products, intel core i5 is the best for you. It can be used for low gaming performance and produce lower power output than cor i5.  
Intel Core i3 – The cheapest among the intel I series that was available on the market. It is suitable for work and studies. It is not that expensive, but the performance is tolerable for the work environment. 
AMD series – is designed to compete with the intel core, which is cheaper and produces the same performance result as intel. Their processor can absorb heat which allows the processor to work in high temperature with minimal effect on its performance.  
With the specs mention above, you can choose the right laptop specs for your needs and budget. If you want the best gaming experience, Intel Core i9, 8GB ram, latest motherboard, and latest graphic card which is RTX 2080 is the best combination for you. 
Choosing the Righ Size and keyboard
There are many sizes and keyboard designs for laptops. For netbook whose size is consist of 9-11 inches is suitable for work and studies. For accounting work, you need to choose a laptop with a size of 15 inches that has Numpad design to access numbers easily.  
For gaming, the standard size of 14.1 inches is better with high-specs and graphics cards. If you choose gaming specs for laptops, you can also use it for work and studies. Having a high-specs notebook can be used for multiple purposes, unlike a low-specs laptop which has only one goal. 
Takeaway
The laptop is a device that can help us with our needs. We can use it for work and gaming. Although we have a cellphone and tablets, we can also use the laptop for social networking and communicating. Choosing a laptop is up to us, but having guidelines and knowledge will help us to decide what is best for us. 
comments