Investing in the right assets for your Business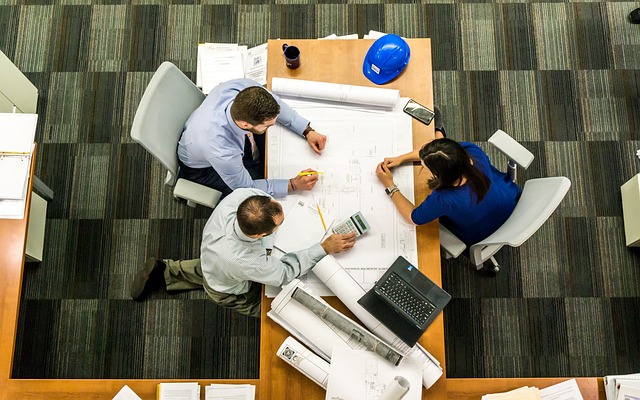 When you think about your biggest business assets, it's likely things like property, equipment, hardware and vehicles which come to mind first. And while all of these can indeed be very valuable to your company (and to potential investors) it's also important to have a plan in place to grow your non-tangible assets. 
These less obvious assets might include things like the skills of your employees, your intellectual property, and investing some of your profits in inflation-beating financial products. We take a look at which are likely to be the most important for your business, and how you can set about growing them strategically.    
People
We often hear that a company's employees are their greatest asset, and there's little doubt that engaged employees who feel they are valued can have a truly massive impact on your business' overall profitability.  
Aside from anything else, 94% of employees say they'll stay with a company longer if it invests in their career development. Considering that replacing an employee can cost you 150% of their annual salary, limiting turnover alone is a good reason to make it a priority.  
The best place to start is simply to sit down with each of your employees, and have an honest chat about where they'd like their career to go. If they're not sure yet themselves, then find out what aspects of their job they enjoy the most. Once you know where their ambitions and your business goals overlap, you can start to create a plan together.  
You might offer to subsidize their studies with a formal institution, foot the bill for short courses or training directly related to your industry, or simply give them some time off for online studies and eLearning. As the kinds of skills needed by businesses the world over changes thanks to new technologies, keeping your employees' knowledge fresh and their skills sharp is a wise move.    
Property
There are dozens of advantages and benefits to purchasing your own business premises rather than renting – and just as with your own residential property, at the end of the day you'll have a significant asset which you own outright instead of a liability. Of course, not every business has the funds to do so in the early days, but it should always be your eventual goal.  
Get into the habit of keeping an eye on the commercial real estate in your area and surrounds, even if you don't yet have the funds to consider buying. This way, when the time comes, you'll be able to identify the best opportunities far more easily.  
Equipment and vehicles
When it comes to depreciating assets, making the choice between leasing and purchasing isn't quite as simple. Which is right for your company will hang off several factors. For example:   
Do your employees have the skills to maintain and service the equipment or vehicle? 

 
How long will you be able to use the asset before you need to upgrade to a newer or larger model?

 

Will you make sufficient use of the equipment to justify the purchase price?

 

Will you be able to sell on the vehicle or equipment easily if you no longer need it? 

 
In these instances, the only way to know for sure is to run the numbers.   
Intellectual Property 
Did you know that even the smallest startup has intellectual property (IP) of some kind? While we usually associate IP with trademarks, copyright and patents; your logo, website content, original product photos, and even your email marketing list can all be considered Intellectual Property.  
Taking steps to protect your IP can not only prevent others from copying (and profiting from) your products, but can also create new potential revenue streams through licensing, and boost the overall value of your company. Unfortunately, it doesn't come cheap – but is still a whole lot less expensive than having to put up a legal defense against another company without protection.   
Financial assets 
Every business faces unexpected costs and suffers during unforeseen economic downturns from time to time. You don't want to find yourself in the position of having to sell off assets to get you through particularly tough times. Regularly investing a portion of your profits in an interest-beating savings account to create an emergency fund that grows over time is always a smart move.   
On the other hand, you don't want to lock too much of your capital away where you can't access it easily. Shop around for the financial products available in your area which offer a combination of a decent interest rate, and flexible access.    
Research & Development 
Finally, every business – from the smallest startup to the largest corporate giant – should see R&D as a crucial investment. There are enormous rewards out there for companies that innovate and dare to be different – and R&D is how you get there. 
comments