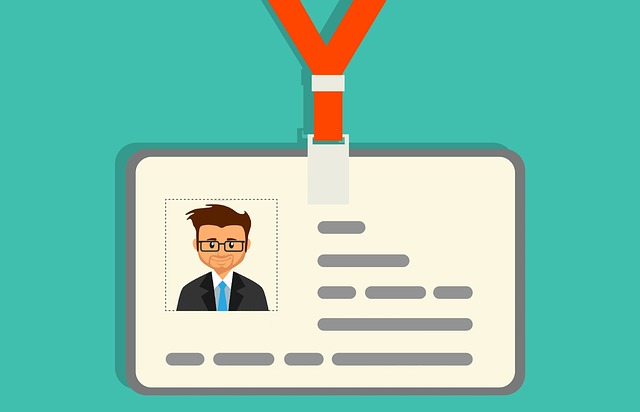 It's simple to dismiss the card at your belt as a minor convenience. Sure, it's handy but you could get by without it, right? Well, perhaps but looking at it from a different perspective it can often serve a greater purpose.  
Modern ID cards are more than just a means of identification. They house your digital persona. They contain your credentials helping to ensure that you get access to the areas you need. They add a level of convenience to your life that many take for granted.  
Most companies now choose to issue their identification in-house. But before you go out and buy a card printer, you need to be aware of the wide variety of functions that desktop printers can perform, and which one is best for your organisation. In this article, we look at the key elements to consider when choosing your ID card printer.  
1 SECURITY
Unsurprisingly, thefirst criterion for selecting a card printer is security. With the advent of the digital age, security has never been more critical. After all, what's the point of an insecure security tool?  
Without adequate security, anyone with access to a basic ID card printer could make quite a convincing copy of your card. Unfortunately, many modern systems employ basic or no security at all due to the perceived expense and/or complexity associated with them.  
Of course, not all applications need security, so you need to consider you individual use case. Do you need to protect individual data, physical assets or company data? Or perhaps you need no security at all.  
2 SPEED
 Speed is more involved area with a number of deciding factors. Before committing you need to ask yourself: 
 

Will I be printing single-cards ad-hoc or large batches? 

 

Do they need to be single or 

dual-sided

?

 

Am I printing in 

full-

colour or monochrome?

 

How important is

 the

 print quality?

 
All of these will directly influence the print speed and therefore, will influence your choice of printer if speed is important to you.  
Choosing the design and layout of your card is the biggest factor for speed.  
Inclusion of a photo ID for example, will require a high-quality print which will slow down the print process whereas if you're printing basic text, this will be dramatically faster. Are you including barcodes or encoding data, printing on one or both sides of the cards, all these will contribute to a much slower print speed.  
2 SCALABILITY  
 Often overlooked but always worth considering. Will your needs change in the future? Do you foresee an increase in volume, a change in security functions? It's always worth taking a moment to consider how your needs might change as your company grows.  
 Should you anticipate a change in your ID issuance in the future, it might be prudent to shop for an ID card printer which offers modular field-upgradeable solutions. These models allow to add functionality to your printer later should you require it.  A good example of this is the Smart printer range from www.smartcardprinters.ie 
Some examples of field-upgradable solutions: 
Upgrade from single- to d

ual

-sided printing

 

add 

encoding functionality to your printer

 

accommodate adding a magnetic stripe

 

allow for new security and card personalisation requirements such as 

holographic printing

 and UV fluorescence

 
Most importantly, always be sure to purchase and have support from ID security experts backed up by proven quality and solid warranties. This will be crucial if you run into problems with anything from printer faults to card design issues. Many companies such as CardLogic offer comprehensive after-sales support covering everything from printer installation, to card design and support.  
comments