What are the Pros and Cons of SalesforceDX Tool for your Business Module?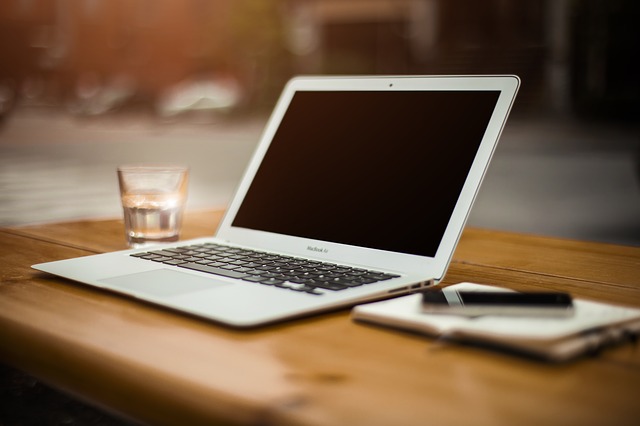 People trust Salesforce and hence, have become the most user-friendly cloud computing platform. It has benefited businesses and companies across the world. A very well designed CRM will help a small business to grow bigger with various leads. People need to know that like any other thing SalesforceDX too has its pros and cons. In this article, let us look and understand its benefits as well as disadvantages of the salesforce tool.
To help you to choose why salesforceDX could be the best tool for the business module, you need to learn about the pros and cons of it. This list might help you to decide the need for Salesforce application. It enhances and controls the version system. Your marketing for quality services and time can be improved through this tool by continuous integration and delivery
Pros of Salesforce CRM
Ranked as number 1- If you provide best products and services, then this is one of the ways to be ranked on top. So, Salesforce has provided consistent and beneficial service to the customers; hence, it has succeeded to be ranked on top.
Contact management – It not only serves as an address book in salesforce. Besides storing names, phone numbers, address, and other contact information, it also stores crucial information about your customers, which helps in the long run.
Team improvement and collaboration – Salesforce has provided a common platform wherein, as a team, you can view basic information in emails, phone calls. It will help to build better team development and collaboration. You will get a desired valuable result when sales, marketing, and customer service team will sit and share valuable information.
Customer service – Salesforce can connect you to your customers directly. No matter what business you are into your customers is the most valuable asset. Customers give a sense of direction and purpose. It is for customer's satisfaction that the business continues to run. Everybody' time is valuable, and so is your customers. Your customer, most importantly, always wants a speedy resolution. It annoys and frustrates your customer unless you take care and fix their issues as soon as possible. The software has been ranked #1 for best customer service platform. For example, when your customer will contact your customer representatives, they will be able to retrieve all the information, including the past purchases, or any other information which will assist in helping your customer.
Customizable software – You can customize your dashboard as per your perspective. The dashboard has a vast range of reports allowing you to have a look at your company's performance.
Navigation button – Homepage has an easy usage of navigation button as tabs are separated into various categories such as Home, opportunities, contacts, leads, files, and many more. Also, this particular tool has made easy usage for a quick start as it does not require installing any software
Cloud-based technology – Since salesforce is in the cloud-based platform, it has enabled to take your organization's work even in remote areas. You can access Salesforce from any part of the globe. As a result, you can make calls, reply to an email at and work opportunity at real time. A business process, such as discounts leads works faster and will speed up productivity. This has provided a great solution for small business wherein you don't need many employees.
Lead conversion – Salesforce has provided add on advantage to track your customer's activities. You can create campaigns and then market your products. If your customers are convinced and satisfied with your demo or presentation, then it becomes little easy to convert your leads into an opportunity
Browser compatibility – This platform is very convenient as you can open in any browser like Chrome, Internet Explorer, Opera, etc.
Chatter functionality – This software has a similar look and functionality of social media like Facebook and Twitter. These will enable businesses to collaborate
Organized and efficient management – You can track your employee's activities such as emails sent, task-based phone calls in one accessible place. You can put together and share the information with your respective employees for an efficient team building. Sales, marketing, and customer service team can sit together, share valuable information, and come to a common point of how the desired deal can be closed. This will streamline the process across various departments.
Deals – This tool lets you close many deals. This platform functionality enables you to track your customer's activity history, interactions with various other businesses organization. Sales collaboration module has made the task easier.
Automated system – Your everyday task can be automated through Salesforce CRM. To function efficiently in a system, smaller tasks need to be tracked and updated – such as filing forms, sending daily reports, addressing legal issues. All these are small tasks but are a vital aspect of an organization. Such regular and small tasks could be automated lessening the burden on the employee's shoulder and they, in return, could work on other things. This saves employee's time and also increases productivity as well.
The cons of Salesforce CRM
Expensive tool – Pricing matters if you have a small business to run. You have to bear the extra cost for a better business module. If you or your employees do not possess the basic skill of customization, you may add-on more price by hiring a developer, although you might get the tool at a reasonable price.
Administrative feature – People complain that salesforce could give a big problem due to uncontrolled administrative feature.
Technical problem – Sometime users may face technical problem randomly. Such issues at times take time to understand what the problem is and hence, issues may or may not take time to get fixed.
Report – At times, even to report basic information might become tricky. This may not turn out to be user-friendly.
Complex tool – Small business organizations may not have dedicated resources or already possess' knowledge of the tool. Such an organization may not need such a complex tool.
Many platforms are available for Salesforce. Flosum.com is also one such platform in which you can choose the services.
comments