8 Classy iPhone Cases That Are Also Durable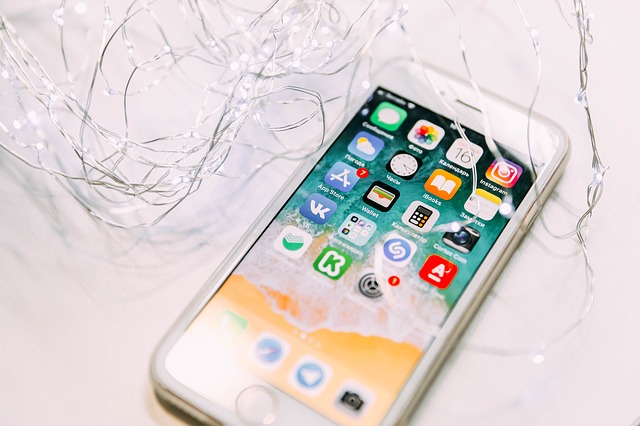 You've just bought a brand new iPhone and its sleek design makes you initially refuse to buy a protective case.
But, then you remember the last time you dropped your phone and regretted your decision. Many people have this regret as well, with over $3 billion spent on fixing cell phones mainly from drops in 2017.
It's time to make the right decision without giving up your phone's exterior beauty.
These 8 classy iPhone cases don't sacrifice style for durability. They provide you with both.
1. Kung Fu Grip
If you care most about slim fitting and super tight grip, then the Kung Fu Grip case will work for you. 
The plastic feels like silk is wrapped around your phone making it one of the most popular phone cases. Its raised lip protects the screen from cracking during accidental drops while the corner air pockets keep edges like new. 
2. Mkeke Clear Case
This iPhone cool case lets you keep your original cell phone color because it is completely clear. The soft rubber made of TPU and PC creates a hard barrier between your phone and surfaces.
And it doesn't just keep your phone scratch free, the case itself is scratch resistant and absorbs shock through corner bumpers. 
3. Leather HitCase
The iPhone Xs Max Leather Case handcrafted using genuine leatherwork only increases the class of your phone. 
Choose between a hand-dyed saddle brown or black both with a soft microfiber interior and heavy-duty stainless-steel button covers. 
4. Pelican Shield Case
When it comes to a heavy-duty iPhone case, the five layers including Kevlar on the Pelican Shield does not miss the mark. In fact, it has been tested to withstand 24-foot falls.
The port covers keep dirt out during those messy jobs and it comes with a guarantee for life. 
5. Swaller Battery Case
Add extra battery life to your phone while keeping it dent free with this soft built-in battery case. It can increase your battery life to over 100% with 15 hours of extra internet time.
In addition to protecting it from drops, the case stops it from overheating and overcharging.
6. OtterBox Defender
Three layers of hard casing with a built-in screen protector keeps your entire phone free from damage. Plus, the port covers keep dirt from entering the interior of your phone,
It also comes with a holster to keep your phone secure at all times. 
7. Tech21 Evo Check Case
Awesome iPhone cases should protect your phone but also look unique. The artsy design available on the Tech21's Evo Check comes in clear and opaque coatings with signature grid designs.
The slim, lightweight style absorbs shocks from an above average height of 10 feet, making it sleek and durable. 
8. Spigen Slim Armor
This cell phone case makes it easy to travel light because it includes a covered compartment to hold your cash and credit cards. Just slide open the smooth case to keep your items secure. 
Your phone is also protected with two layers of TPU and PC that absorbs shock when dropped.
Are Classy iPhone Cases Worth the Price?
Considering that your iPhone may cost hundreds of dollars, classy iPhone cases ranging from $10-$40 are well worth the investment. Repairs or a replacement will cost way more than that.
Plus, cases make your phone customized and come with other cool gadgets. Show us your cool iPhone cases in the comments below.
comments