How to Protect your Data in a USB Drive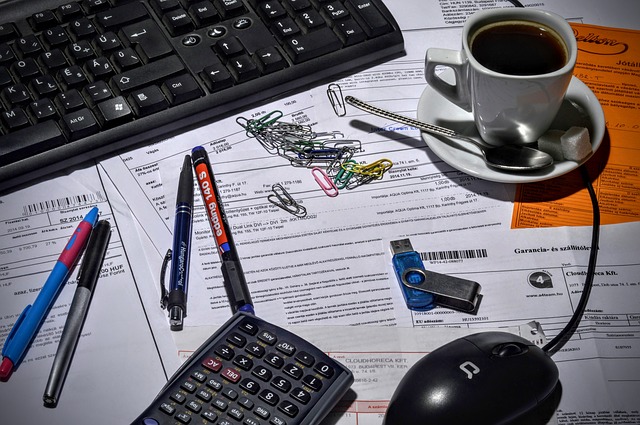 Data protection refers to safeguarding important documents, photos, videos, and other digital data from data loss, data corruption, and data breach. In this guide, we have discussed some measures to protect data stored in a USB drive from various online and offline threats. Also, how to get your data back if you ever lose it due to accidental deletion, drive corruption, or theft.
Steps to Protect Data in A USB Drive
A USB drive such as external hard drive, portable SSDs, and pen drive are generally used for transferring files from one system to another and store the backup, i.e., make a copy of the important files.
However, after copying data to a USB drive, you need to be careful while using the drive. Improper use can result in drive corruption. Also, if you connect the USB drive to an infected PC, it can cause data corruption and damage to USB drive, resulting in data loss.
Further, this infected USB drive can infect other system's internal drive, resulting in data corruption and file loss. Further, there is a risk of a data breach, which may happen due to malware infection and with or without physical access to your USB drive.
Also, if you often share your USB drive with others, then be careful, as you might have deleted some critical files, which can be quickly recovered by the end user.
However, with adequate data protection measures, you can protect your USB drive data. Following are some tips and measures that you can follow to safeguard USB drive data from data loss, data breach, and corruption.
Backup
With a regular backup on the local drive and cloud storage, one can avoid the possibility of permanent data loss largely. And for all those situations where a backup isn't available, we have access to some of the most powerful data recovery software such as Stellar Data recovery Premium.
The data recovery software can recover your lost files from formatted, corrupt, and missing partition. It can also repair corrupt photos and video files. Further, the software monitors internal and external USB hard drive and SSD SMART information to safeguard data loss due to impending drive failure.
Defragment Drive
Defragmenting drive by using Windows proprietary tool keeps your drive healthy, and extends its life remarkably. A fragmented drive requires spinning more at higher speeds for data retrieval while a defragmented drive works normally. Thus, defragmentation helps in preventing data loss and drive failure due to extensive use for longer period, which causes overheating.
Did you know: Almost 140,000 hard drives fail in the United States every week!
Run Scheduled CHKDSK scans
CHKDSK is another Windows command line based utility that helps keep your drive error free. In case your drive becomes inaccessible due to corruption or disk errors, you can use CHKDSK scan to fix the disk errors and make the drive accessible again.
CHKDSK scan also marks bad sectors on the USB drive and retrieve readable information from the bad sectors. It helps prevent data and drive corruption.
Monitor Drive SMART Parameters' Attributes
One of the most critical but often ignored practices is to monitor external USB hard drive SMART information actively. Self-Monitoring and Analysis Reporting Technology (SMART) comes embedded on all modern hard drives, SSDs, and eMMC storages.
SMART monitors severely critical drive parameters such as Reallocated Sector Count, Pending Sector Count, Seek Error Rate, etc. which indicates if the drive is healthy or failing and requires any fix or replacement.
Active monitoring of SMART data helps you prevent any data loss situation due to impending drive. A tool such as Drive Monitor even warns the user when it detects any anomaly in SMART data and in case of overheating, it shutdowns the system to prevent drive failure.
It also lets you clone impending drive in just a few clicks.
Safely Remove Drive
After use, you should never disconnect your USB drive, especially an external USB hard drive, without ejecting from the system. Users often disconnect a drive, or it happens accidentally while it's being used and spinning, sometimes while data is being transferred. This can lead to permanent data loss situation and drive corruption.
To avoid such risk, always safely remove the connected USB drive from the system tray or right-click on the connected USB drive and choose 'Eject' drive via File Explorer directly.
Encryption
If you often carry important and confidential files in your USB drive, you must encrypt the USB drive or the data stored in the drive to prevent any unauthorized access or breach. Encryption also safeguards your data against theft. You can use Windows in-built utility such as BitLocker or install any third party encryption tool.
Some USB drive manufacturers also provide proprietary tools that can help you encrypt your USB drive safely. Check with your USB drive manufacturer and use it to encrypt your data.
Antivirus Protection
You must enable Windows Defender or install reliable Antivirus protection on your system that provides real-time protection against Malware and malicious websites. Also, avoid using your USB drive with untrusted PCs or make sure the PC has active antivirus protection.
Always scan the drive after connecting to quarantine any infected file you may have copied from other PC. This will help you prevent any further damage to the data in your USB drive and PC. It will also help safeguard you against Ransomware threats.
Secure Erase
If you often share your USB drive with others, you must secure erase your confidential files instead of just deleting them or formatting the drive. Use SDelete, a Microsoft utility that works from the command line and can wipe empty space (unused or unallocated space) on your USB drive that may contain previously deleted or formatted but recoverable files.
Alternatively, you can also use secure eraser tools such as BitRaser for File to destroy your confidential files beyond recovery. These tools use international data eraser standards to wipe your data.
Conclusion
When it comes to data protection, you must take every possible measure towards safeguarding data against various online and offline threats that can lead to data loss and breach. To prevent permanent data loss—one way is to back up your data and another is to use a powerful data recovery software such as the one we outlined in the post, i.e., Stellar Data Recovery Premium.
You should also use encryption tool such as BitLocker to prevent unauthorized access and data breach. Install a reliable antivirus to safeguard data from virus and malware such as Ransomware.
Monitoring SMART data of your USB hard drives and SSDs is equally critical. An active SMART disk information monitoring helps you take timely and appropriate measures to prevent any data loss situation due to impending drive failure.
comments