Why Custom Software Development Is Essential For Growing Business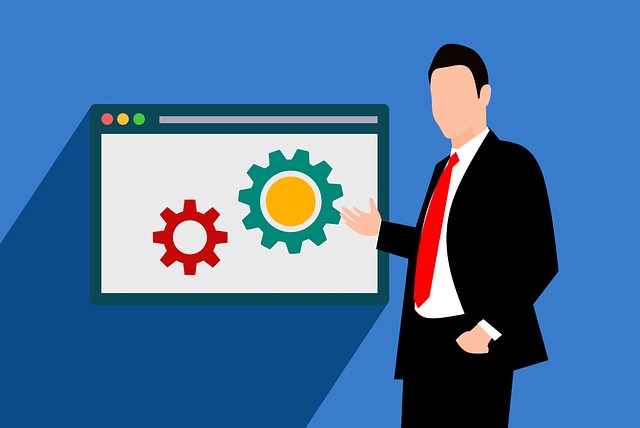 Custom Software development can help your business grow in many ways. Some businesses decide not to get into trouble of having custom software development and opt for an off-the-shelf system, but this does not always cover all the business needs as you will need more than one solutions. As your company steadily grows, so are your needs for software, which will keep evolving.
The problem with off-the-shelf programs is that when they become obsolete, you will need to scrap them all and go for something else. But with custom software development, you can simply have software designed specifically to cater your business needs. If you feel your business need new software then make a proper request for proposal software development before making any decision because it's vital to have a custom software that fulfil your business needs in long run.
Don't be put off by the costs of custom software development, yes sure it cost more than the off-the-shelf programs but custom software will have huge returns in the long-run in terms of increased productivity and efficiency.
The world we live in currently, the evolution of technology has created a scenario where businesses are constantly putting in more resources in new solutions to make operations easy or explore new streams of revenues. If you don't adopt new technologies because of the aforementioned reasons, below are the reasons why custom software development is essential for growing your business.
Enables Total Control over Business Process
Since this is custom development, you can tell the developers about your expectations and business needs. There will be no need for changing your business processes to accommodate off-the-shelf software or creating a separate system to store your information. With custom software development, all your crucial data is contained in a single program. Having total control over your business operations will curb time wastage and increase productivity.
Constant Support
The developers of your custom software will be readily available to offer you and your team support. This is not the case with an off-the-shelf, rather, when new updates are released, you will have to go back to the store and purchase a new version. But with a custom software development, your new system will be integrated into the old system so that you don't have to move all your data from system to system. Additionally, with custom software development, it is easy to ask developers for new changes anytime the need arises. This reduces your downtime.
Easy Integration
Most off-the-change software programs will be incapable of effectively integrating with your existing systems. But with custom software development, the applications can easily integrate with your enterprise systems since the developer can strategize the design based on your business needs. In addition, it is easy to implement new updates as well as extra modules in custom-made software when the requirements of your staff or users change. This means that your application is flexible and can adapt depending on the direction your business takes in terms of server loads and app usage.
Ensures Application Security
One of the most important elements of custom software development is that it is more secure than the off-the-shelf programs. The security is one of the major concerns to businesses worldwide, custom software development will ensure a more secure application. Today, cybercriminals and hackers target off-the-shelf programs because they are used by many businesses. This is not the case with custom-built software because the hackers will not have come across something like it before. Custom software development comes with designed security features that will protect your operations and data. This is crucial especially if your business deals with sensitive user information. Client privacy and trade secrets are the backbones of any business's reputation, so it makes all lots of sense to maintain their sanctity with custom software development.
Facilitates Scalability
It is the objective of any business to scale its operations eventually. Scalability means new services, new products, server requirements, functionalities, and process. Ready-made software is usually incapable of handling all these growth requirements unless major tinkering is made. Even then, it is not guaranteed to as effective as a custom software application.
With custom-built applications, you won't be required to train your staff every time your business scale, because the developer can design an application that can easily handle your company growth in a natural and logical manner.
It is Cost-Efficient
It is normal for the initial investment for a custom software development to be greater, but in the long run, it will help you reduce significantly expenses. Custom-built applications do not require frequent modification and modification like the ready-made solutions; instead, it grows with your business and in the long run becomes cost-efficient. Besides, off-the-shelf software can prove to be costly considering you may be required to buy supplementary hardware and licenses for it to run effectively. Custom software development will enable your business to operate seamlessly while also letting you put to use your additional resources to increase the quality of services.
Customized Application Experience
The off-the-shelf software program cannot manage the specificity of crucial tasks required for a business to properly sell its products or services, improve conversation rates, and customer retention. Ready-made solutions may also be incapable of handling more intricate data processes. For this reason, customize software development allows you to demand from the developer-specific features and processes that properly suits your business needs. Custom software can be simple or complex, depending on your desires as you will be working closely with the developer.
Conclusion
The benefits of custom software development to your business are infinite. Businesses may be put off by the initial investments in custom software, but it is a proven fact that there is not a single ready-made software that can stack up to what custom-designed applications can achieve as far as growing your business is concerned.
comments