How To Promote Small Business Products With Engaging Door Gift Items?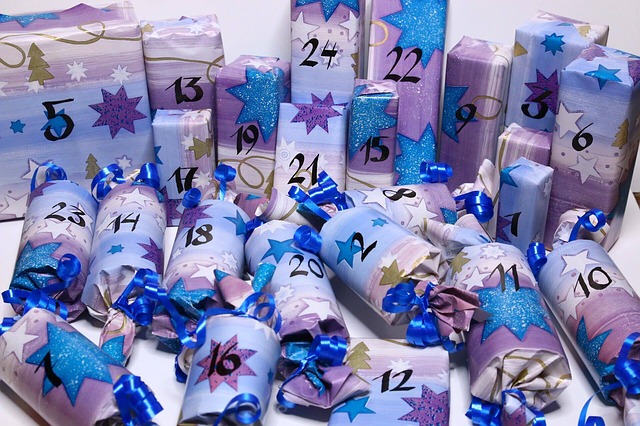 While promoting the small business products, the door gifts or promotional items (like branded diaries, books, pens, cups, T-shirts) are one of the best ways to enhance your business in the market. It does not only provide signs of customer's attention, but also unobtrusively convey the necessary information about the company. In general, this increases the level of loyalty between business partners, customers, and employees cause positive emotions and create a positive image of the company. The right business gift carries tremendous meaning to express the business brand's attitude and expectations.
As a result, the business items serve to establish or strengthen business relations. It is important to choose the best items that will correspond to the date, occasion, and status. A well-chosen item will create a bright positive impression about the business products. However, the main task of door gifts is to create involvement in the brand or placing a contact point on the client side. So, if you are just at the beginning of the path to establishing the business, then have a look at how to promote small business products with engaging door gift items:
Offer Quality Products with Logo
A product with a logo helps your partners increase sales, increases brand awareness and gives positive emotions. A nice gift with attractive logo design will provide pleasant memories about you and your business brand. Quality products with a logo motivate employees, which has a positive effect on team cohesion. Business gifts with the symbols of the company are often presented inside the team.
Give Personalised Products to Your Business Partners
Offering the promotional gifts to your business partners will enable them to feel that you are a solid organization with original thinking. When choosing a personal gift to business partners, you should show that you are interested in their preferences and interests, that you approached the choice of a gift with great attention. So, know about their lifestyle, family, hobby, etc and promote your company's products. Therefore, you need to pick a gift that will surprise and arrange your partner.
Provide Motivational Gifts for Employees
When you give your employees promotional gifts, they are happy that they are valued, they are given the opportunity to live better and get what they need. It motivates to fruitful work and forms an attachment to the company. Corporate identity items in the office or at work strengthen the corporate spirit, increase the status of the company and promote the business products easily. This is an opportunity to thank your colleagues for working to promote your brand, spending most of their life at work, and helping your business to grow and flourish.
Organize Trade Shows or Event
By offering the promotional items during an exhibition or promotion of your brand, it will always remind about your company and make any event more spectacular. These items go directly to the target audience, which will help the companies to make a pleasant impression. Unique products emphasize the importance of a person, a good attitude towards him/her and gratitude for cooperation.
Promote Through Social Media
A very good promotion method is working with social media, which includes Facebook, Instagram, Twitter, etc. This thing will enable the recipient to share the items with your colleagues, friends, and other followers in social networks. It is important to determine the target audience. In general, online advertising and distribution of branded gifts on promotions tend to make the brand popular. In addition, you can also promote your goods and services through email marketing.
Advertise Through Other Media Channels
A very important point in the promotion of the media network brand are magazines, newspapers, television, radio, advertising posters, and billboards. All these methods of business product or brand promotion are used by companies, but depending on the available funds and the result. Its main purpose is to tell the audience about your brand to other countries.
Conduct Sponsorship & Activities
It is also one of the most famous strategies in the promotion of brands. Conducting various sponsorships in defence of something or someone gives brands a very significant weight in society and has a positive effect on its promotion among the masses. In fact, by investing in promotional merchandise, you can help the business to stand at the top among your competitors.
Offer Recognition Gifts to Customers
When customers win promotional gifts as a result of your promotion, they will certainly come back again. As a result, your company is positioned as a solid player. The more often a potential customer sees your brand, the more likely he will make a purchase from you. This means offer business products to customers are also marketing the brand. They help inform about the service or product, broadcast values, and support the image of the branded products.
Launch a PR Campaign
Participation in the corporate newsletter will also be effective. You can run your own projects, such as an expert blog, email distribution, authoring materials, such as books or training courses. Additionally, newsletters, and booklets are helpful in the recognition of your brand. They form special plans, track trends, come up with original concepts and calculate the result.
Generate Qualitative Video Content (Video Marketing)
You can start your video channel to advertise your products on it. Or entrust this business, experienced bloggers. Information, reputation, and connections always have special value in the business. At the stage of promoting a brand through video marketing, it is all the more important to establish trusting relationships with customers. A good quality video content will attract more and more audience towards your business to watch it. In addition, the social network platform gives more prominence to those videos have more likes and more shares.
Giveaways During Festive Occasions
Offering the giveaways during different festive seasons like Christmas and New Year is one of the most obvious time. Many companies have already realized that giving gifts in other seasons will have a greater impact. Making note of important dates for a client or employee will make a more indelible impression. In addition, Offering discounts, promo codes, and loyalty programs your customers or employees during their anniversaries, birthdays, or other festive season will remind about your brand.
Overall Takeaway
However, in order to evoke positive emotions for a long time, the quality and functionality are clearly not enough to promote the business products. The gift should also be original, individual eye-catching, and beautiful with unusual packaging. But it is important to determine what your strategy is and to have a clear idea of your goals related to your gift or program. So, adopting the promotional merchandise to nurture your business products is an opportunity to strengthen business relationships; expressing gratitude to employees and customers; and showing attention and loyalty.
Author bio – Jane Douglas is a professional content writer with over 5 years of experience. She writes for an array of website and her major contribution is to Aquaholic Gifts Pvt. Ltd. It is Singapore's based corporate gifts supplier company offers a range of premium corporate and door gifts items in singapore. In her free time, Jane likes to research about fashion, latest technology, and trending lifestyles.
comments