How To Make Your Website Stand Out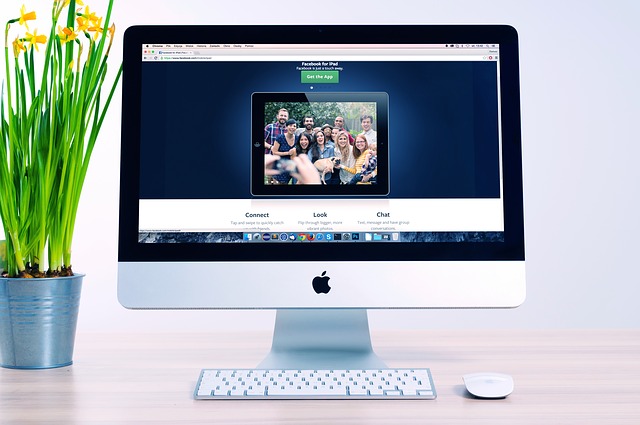 Starting a business in the 21st century is something that everyone has a chance to do; new technology has made it a simple process, and it is becoming the norm for people to want to work for themselves, even if it is in addition to their full-time work. This is great in terms of the opportunities that are offered to all those who want to take them, but it also means there is a lot of competition for the buyers and users on the internet.
This is why you need to ensure your website stands out. Your website is the first and most important tool you have to attract attention from the people who are likely to buy from you, and if it gets lost in the crowd, you will find that your business never reaches the potential it could otherwise have. Here are some of the best ways to make your website stand out and to attract all the right people to it.
Include An About Us Section
Having an about us or about me section on your website might not seem like a big priority or something that will make a huge difference, but it really can. When people search for your business, it won't always be to buy from you, or at least not at first. One of the main reasons that it will be looked at is to determine whether or not you are the kind of business that someone will want to spend money with.
The more they can find out about you the better. It is wise to have this information on a page on your website because you don't want your potential customers to have trouble finding the information they are looking for; this can look suspicious, and they may decide to trust a different company instead. Equally, if the information is out there, but it's not on your website, you are missing an opportunity to bring people to you and stay on your site which not only makes it more likely they will buy, but it is good for Google rankings too.
Include Videos
Videos are a great way to make your site stand out and become memorable. The most obvious place to include videos would be your blog. This can be an easier option than writing because not everyone enjoys this, plus it is engaging for the visitor too. This is especially true if you create how-to videos and explain how to use your products in the best way. Not only will you make customers happy, but you will also find new people to sell to because you can show how much you know about the sector you are working in.
You can also include an intro video on your site. As long as it is short and to the point and shows your personality well then it can help to show the human side of your business, and that is often very important when people are making buying decisions.
Update Regularly
By keeping your website content fresh and current, you can more easily engage with prospective customers. You can show that you are taking notice of what is happening in the world around you, either at large or in your own sphere. It also shows that you are paying attention to your website and not neglecting it. It will be extremely off-putting for someone to come across a website that hasn't been updated for many months or even longer.
Not only will an up to date website show potential customers that you care and are interested in what you are doing, but it will also be better for SEO purposes so that you can improve your sales on both fronts. SEO (search engine optimization) is what is needed to ensure your site is visible and ranked as high as possible in search engine results. Constantly changing content is one of the ways to do this.
Don't Use Stock Photos
Stock photos can seem like the ideal way to present your company – they represent just what you want them to, and they look professional. Although they might say what you want them to say, a customer will be able to spot a stock photo quickly and easily, and they'll know they aren't getting the real you or the real business. They may even have seen the photo before if you haven't bought it exclusively.
Therefore, it is better to use your own images. Either take them yourself and then use these presets to enhance them and make them look amazing, or hire a professional photographer to do the work for you.
When you do create your own images, make them interesting and fun – don't try to emulate what everyone else is doing, or you won't stand out at all. Use your ideas and personality to create quirky, unusual shots that will remain in a visitor's memory and entice them to come back to your site and buy from you again and again.
Make The Site About Them
Although, of course, it is important that your website is about your business and you, and details exactly why people would want to buy from you and how easily they can do it, it should also be about the customer themselves.
This means ensuring that the site doesn't just look good but that it is easy to navigate too. Have menus that aren't too hidden away and that take people where they want to go instead of forcing them to keep clicking on more and more options. Have reviews and testimonials to hand so that they can see you have made other customers happy. Have an FAQ section to put their minds at ease and show that you know what their concerns might be, but that you've got it all covered.
Anything that shows that you are thinking of your customers and not just about how you can make money or how great your site looks will help your website to stand out. It is simple to do, and a web designer will be able to talk you through it, but it can make a big difference to your overall success.
comments