Here's Everything One Needs To Know About Virtual Reality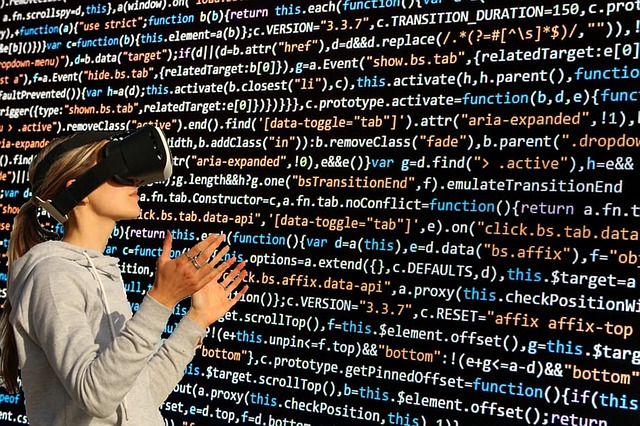 Virtual reality is the newest, advanced, fanciest technology and it will give you awesome experience watching movies, playing games and much more. You have heard lots about the development of Virtual reality, the latest trend is going to revolutionize the way we consume media. The virtual reality is gaining market size and shows fast growth rate. In the beginning, virtual reality was a big fantastic idea and as the technology came true, we can all agree, it has begun to impact the world around us.
A brief look at the History of virtual reality
1956 – Morton L.Heilig invents the first virtual reality machine

1960 –Morton L.Heilig patents his Tele sphere mask or 'Stereoscopic Television apparatus for personal use'

1987 – Jaron Lanier coins and popularizes the term, 'Virtual reality'

1992 – The Lawnmower Man movie introduces Virtual reality to wider audience

1993 – SEGA announces its new Virtual reality headset for the SEGA Genesis console.

1996 –Nintendo Virtual Boy table –top video game launches in Japan

2007 – University of Reading re-creates a Virtual warzone to help PTSD(Post Traumatic stress disorder) sufferers

2008- Professor Stephen O'Leary helps to develop a surgery simulator to give students realistic practice at operating

2014- Google makes Virtual reality accessible to more people by introducing Google Cardboard, used with smartphone

2014 –Facebook invests $2 Billion in Oculus VR

2018- Breaking the barrier between the virtual and physical world is the next step in Virtual reality, by catering to the rest of the senses.
The idea of Virtual reality is to replace your reality with new virtual computer generated environment and it could be some game, some environment you walk around, or some video being played when you look around, but the basic idea is to trick your brain into thinking now that's your new reality.
A remarkable technology with the power of immersive experience was developed for the US Air Force as part of their flight training program. The simulators are programmed in such a way that it mimics the movements of real aircraft via force-feedback which the pilots experience, obviously it is much easier and cheaper to have new pilots to practicing fighting maneuvers, crashing, ejecting and shooting but all without an actual million dollar plane, so that's where virtual reality makes perfect sense.
The virtual reality simulator aim is to make one to experience a sense of immersion and to feel flying a real aircraft with real controls and under real-life conditions. Virtual reality is reaching its tentacles in medicine, architecture, the travel industry, real estate, education, gaming adventure, and journalism.
Categories of virtual reality
Non – Immersive– You guessed it! Pretty much least immersive technology of Virtual reality techniques. A virtual environment is viewed using desktop or standard high- resolution monitor.

Semi-Immersive – The easiest and most common example of this technology in the Flight Simulation first used by US Air Force for its training program. This will consist of a large monitor, a large screen projector, and multiple television projection systems.

Fully Immersive – Fully immersive is the most direct experience of Virtual reality .The user wears a HMD (Head-mounted Display). The system creates an entirely digital environment or include full 3D environment in the real world.
Virtual reality in gaming
Samsung Gear VR and Oculus VR generated lots of excitement and a new age of virtual reality has started. Tech giants like Apple, Google, Samsung, Microsoft and even Facebook are backing to develop the technology with huge investment and research. Software development is evolving rapidly making a lot easier for production companies to create a fully immersive experience.
Virtual reality Gaming experience allows you to
Fully immerse inside the game with 360 degree content

Interact with VR environment with the help of controllers

Gaming content with the inclusion of five senses(still in nascent stage)
As of today, the most popular genre of Virtual reality gaming are Shooting, Racing, Horror, Adventure, City Building and Casino and Gambling. Hardware required for VR gaming are
Controls

Displays

Lenses

Field of view of 360-degree

Higher frame rate for full immersion

Tracking sensors

Audio

Content feeds supplied by the hardware
However, the virtual reality tends to be a more difficult prospect since because in Virtual reality, full environment is simulated and realism is difficult to attain, however, things are improving especially in the
Graphics

Quality of Content

Freedom of movement

Mobility
Adrenaline Brings Virtual reality Gaming Experience in Columbia
Adrenaline entertainment offers a wide range of recreation and games with massive indoor trampoline park appealing to all ages. Columbia gets its first massively built 53,000 sq. ft. facility that includes four-lane trampoline area, foam pits, escape rooms, Virtual reality bays and so much more. Perhaps, Garners ferry in Columbia doesn't have much to offer when it comes to doing adventure filled entertainment for kids and family, except for big commercial stores, so set your destination to 7451 Garners Ferry, Rd, Columbia SC 20209 to engage in special time for everyone whether you are super athlete or gamer, Adrenaline entertainment at virtual reality Columbia has everything for everyone and everybody in the middle.
Birthday party packages with 2 full hours of access to activities, with specialized jump times and discounts.

'Kids Rush' from 10-2 pm, for toddlers 6 and under for just $10 and for parent M-F $3 for all 4 hours

'Club Adrenaline Rush' is for Teens and Pre teens.

'Family Packs' is for a family of four at discounted rates at all times for the whole family to involve in the fun.

Plenty of rooms for Open parties.
Games one can indulge in
Trapeze swing

Log roll/ Battle Beam

Extreme Dodge ball

Wall to Wall Trampolines

Trampoline Basketball dunking lanes

Giant foam pits

Escape rooms keeps one on toes with a challenging trail of teamwork

and soon to come, immersive virtual reality Columbia gaming experience is like you have never experienced it before
First Virtual reality gaming experience in the south-east Columbia done in the old Piggy Wiggly grocery store location on Garners ferry. Adrenaline entertainment centers has already been established across five cities Lake Worth, York, Cincinnati, Lexington and Columbia .Columbia will see its first launch of cutting-edge virtual reality game bays for ultimate fun and thrilling adventure experience.
comments