Movavi Photo Editor for Mac Review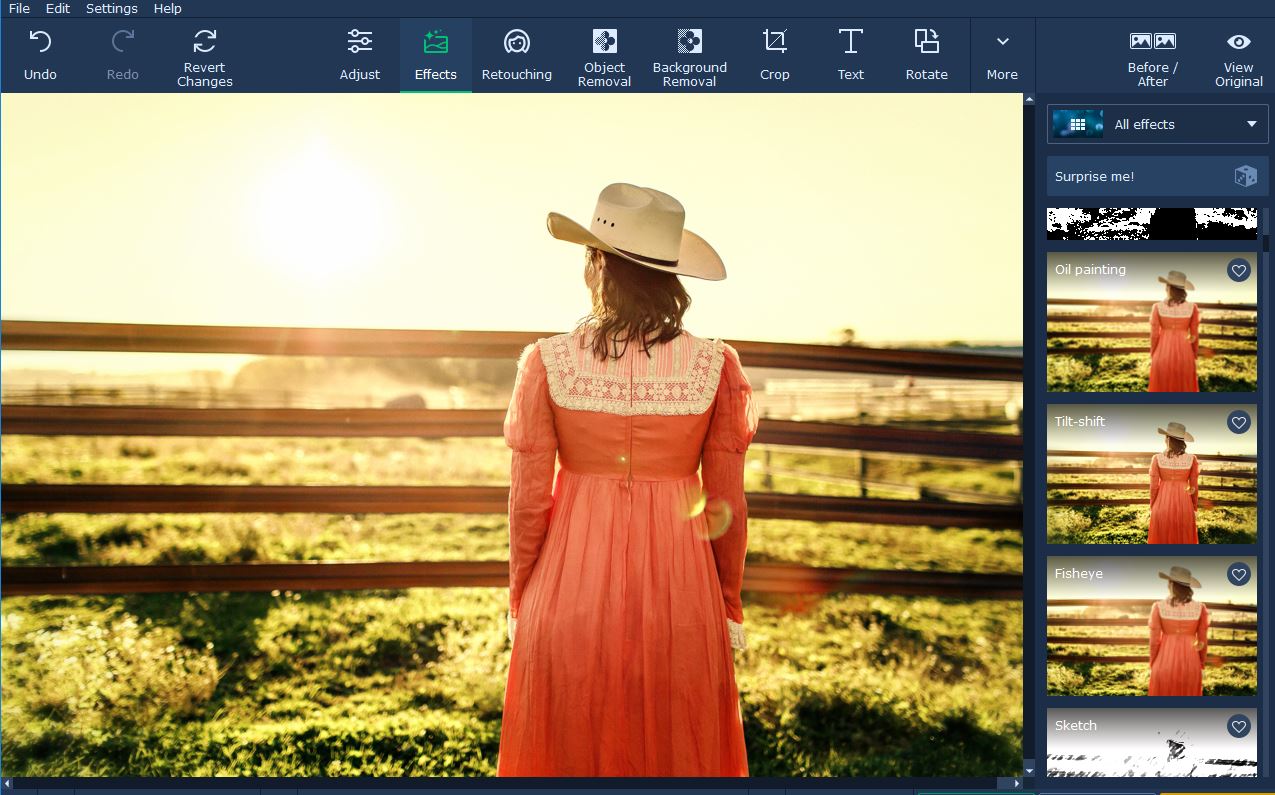 Are you having difficulty finding a good way to edit and improve your photos on a Mac? If you don't have much experience you may find that a lot of the editors you come across are much too complicated, and require you to go through a steep learning curve before you can start to edit your photos.
That is why you should try Movavi Photo Editor for Mac instead. Unlike other editors it has a simple and user-friendly approach that will make it easy for you to start editing your photos almost immediately, regardless of how inexperienced you may be.
All the features in Movavi Photo Editor for Mac are well-organized into tabs in its clean and modern-looking interface. Once you select a tab a panel will appear that will provide you with everything you need to carry out that type of editing task.
Although you may be skeptical as to whether or not Movavi
Photo Editor for Mac is as easy to use as it claims to be, rest assured that all you need to do is try it out. Each of its features is designed to be intuitive, so there'll be no learning curve and you can figure out how it works by experimenting with it.
Powerful Editing Capabilities
The other reason why you should try Movavi Photo Editor for Mac is the fact that although it is simple and easy to use – it also has powerful editing capabilities. With its features you'll have the freedom to alter your photos in numerous ways, and you can use them to:
Enhance and improve the overall quality of photos by manually adjusting the color settings or applying the automated 'Magic Enhance' tool with a single click.
Pick and choose creative filters to apply to the photo and give it a unique visual style and vibe.
Directly alter the frame by flipping, resizing, rotating, leveling or cropping it.
Edit the photo composition by removing people, objects or other unwanted elements.
Completely remove the background from a photo and leave it transparent or replace it with a new image.
Touch up portraits using a variety of specialized tools that will allow you to smooth wrinkles, tweak facial imperfections, utilize digital makeup, and more.
Add text elements and customize their style or use creative stickers to make them look unique.
In short there is very little you can't do with this photo editing software for Mac, and as you start to familiarize yourself with its features you'll find you're able to edit your photos just like a professional would. If you haven't already tried out Movavi Photo Editor for Mac you should make it a point to do so, as it could make a huge difference and let you edit your photos in ways you may not have imagined were possible.
comments