Top 3 Android Smartphones for Mobile Gaming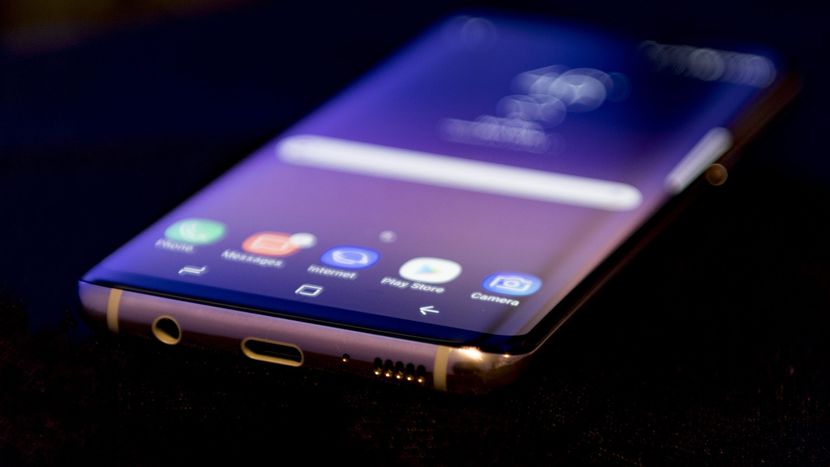 The world of Android gaming is evolving at a fast pace. New games are being added regularly while old ones like Clash of Clans, Clash Royale, Angry Birds, etc. are regularly updated. The improvement in the graphics, sound, storyline, gameplay, and overall gaming experience has evaluated the performance benchmark of Android phones. Your android phone needs to be updated for the new age games to run smoothly. Here are the three smartphones, that will surely improve on your Android gaming experience and give you an extra edge-
1. Samsung Galaxy S8- Samsung is a seasoned player in the manufacturing of smartphones. It has years of experience which went into the making of S8, a phone which changes the status quo in many ways. It is the first to introduce infinity display, which is a seamless screen running from end to end. It gives you more space and a real-life feel to your games. The increased space will also let you play the games with much ease. The 5.8 inches display comes protected by a Corning Gorilla Glass 5, which is the best screen guard in the industry. The phone is internally powered by an Octa-core processor, with 4 GB RAM and an Adreno 540 graphics card. It uses a Qualcomm MSM8998 Snapdragon 835 chipset. The S8 has the highest performance benchmark among most Android smartphones, so you can easily run multiple games at once. It is powered by a Li-Ion 3000 mAh battery, which can give you quite a long backup. The S8 is also the first phone to introduce wireless charging, with its wireless charging accessories. Overall, it's a great piece of engineering that stands among the very best.
2. Google Pixel- One of the closest competitors of Galaxy S8 is Google's Pixel. Google recently launched their flagship device with the latest version of Android and its much awaited Google Assistant. The phone is extraordinarily powerful with a 4 GB RAM, Quad-core CPU processor and an Adreno 530 graphics card, mounted on a Qualcomm MSM8996 Snapdragon 821 platform. With such configuration, you can smoothly play any top Android game on the highest resolution without any glitches. With an expandable memory of 128GB, you will not be short of space.
The Google Pixel is one of the best phones when it comes to display. It has a 5-inch AMOLED display, which comes protected with the latest Corning Gorilla Glass 4. The phone has a rich and vivid resolution of 1080 x 1920 pixels, which will definitely redefine your gaming experience. You can consider Google as a gaming expert because it is developing its own Virtual Reality Set, the Day Dreamer, which will be fully compatible with the Pixel. A lot of next generation Android games will shift to VR-based technology and Google is one of the leaders in this regard. Google's Pixel can be a tough competition for many flagship Android smartphones. It is durable, it is efficient, it is fast and it is backed by the creators of Android itself.
3. Moto Z Play- Motorola, which was recently acquired by Lenovo, has introduced the Moto Z family in June 2016. Moto Z Play is for hardcore gamers, and it boasts of having the longest lasting battery among all Moto phones. The phone is well optimized and even with a 3000 mAh battery, it gives up to 30 hours of usage per charge. It also features Turbo Charging, which powers up the phone for up to 8 hours in just 15 min of charging. The 5.5 inches display is 1080p Full HD and made of AMOLED.
The phone is quite ergonomic to play with, and there is a firm grip due to its curved edges. According to Lenovo, Moto Z is one of the thinnest phones ever made. It has a comfortable weight of 165g, which is light enough to play with but heavy enough to get the feel premium. The phone uses a Qualcomm Snapdragon 625 2GHz, octa-core, processor and a 3 GB LPDDR3 RAM. This specification will ensure that all your Android games run as smooth as melted butter. The best thing about this phone is its mods, which adds a lot of functionality. For gamers, the best mod is the JBL Sound Boost 2 which gives you some serious audio effects. The mod is simple to plug in and there is not pairing required. It is a great phone to tick off your gaming bucket list.
Learn more about gaming smartphones at: https://mobilegamerhub.com
comments