Five Things About PDF DRM Security You Should Know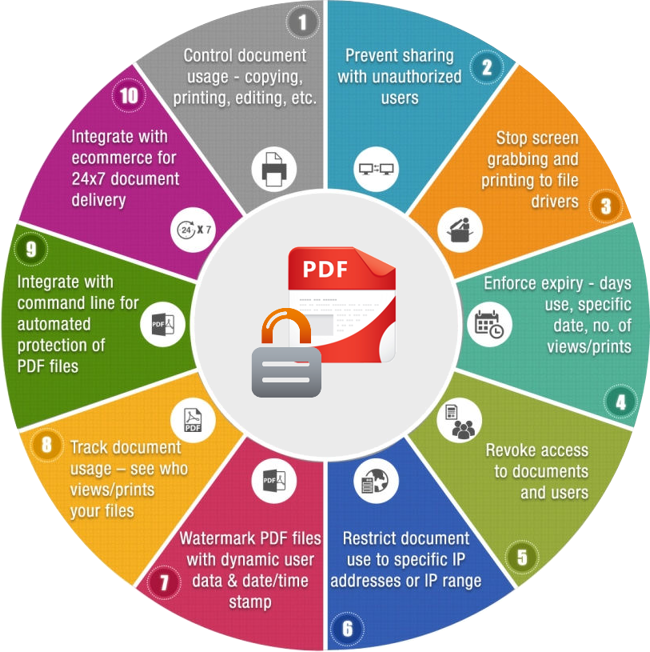 While the first challenge can be overcome by using encryption technology, the second one requires use of Digital Rights Management (DRM) to exercise controls over protected PDF documents.
Below, we look at five things about PDF DRM security that you should know about and consider when choosing a tool.
1.   Need for License-Based Control
In order to just get "read" access to the protected PDF documents of your enterprise, decryption keys are required. However, it is possible that these keys are used multiple times for different users on different computing machines, which could lead to unauthorized "viewing" access to your documents.
This is where a good PDF DRM security tool can use licensing to ensure that only the person who needs to view your document can use the license, install the document viewer software, and register to receive the decryption keys. And, such licenses have to be for one-time use only so that it cannot be shared with others or used to register the same user on another computer.
2.   Preventing Any Kind of Screenshots
Even though your documents are just "read only", there is still a chance that some authorized users might try to make screenshots using the Windows print screen option or any third-party screen grabbing software.  A well designed PDF DRM security tool will be able to achieve this functionality with ease.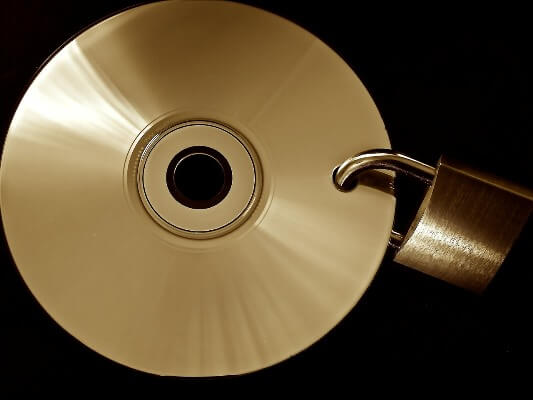 3.   Total Control and Ownership of Files
You need to have total control and ownership of the documents which are being shared with multiple users in your organization. For example, your PDF DRM security tool should avoid the use of JavaScript by disabling it, which is the top malware attack for PDF documents.
Additionally, your security software should not make you upload your source documents to a server or leave them on your computer disk (Windows swap file) in the clear where they can be recovered. Your PDF documents can be compromised (copied by others) with well-planned out "unauthorized" access at such places.
4.   Strong Password and Encryption Security in Place
You need to be aware that insecure or weak passwords and low-strength encryption (for example, just 128-bit encryption) can easily be compromised and is more vulnerable to attacks. So, strong passwords and high-strength encryption from reliable PDF DRM security software can ensure improved security.
5.   Distinguishing Between a Real and Fake Printer
If printing is something that you need to allow for the users of your documents, then you need to take care that it is always done to a real printer. There are different types of printer drivers that can quickly transfer a printout into a digital document. So, it is vital that your PDF security tool possesses the functionality to identify a fake printer.
We hope that the above information about PDF DRM security proves valuable to you. Feel free to share your inputs or queries in the comments section below.
This article was published for Locklizard, DRM Solutions provider. They provide advanced solutions for PDF security tool to prevent intellectual property theft. Visit website for more information.
comments