Play Bubble Shooter and Become Addicted with Bubble Rescue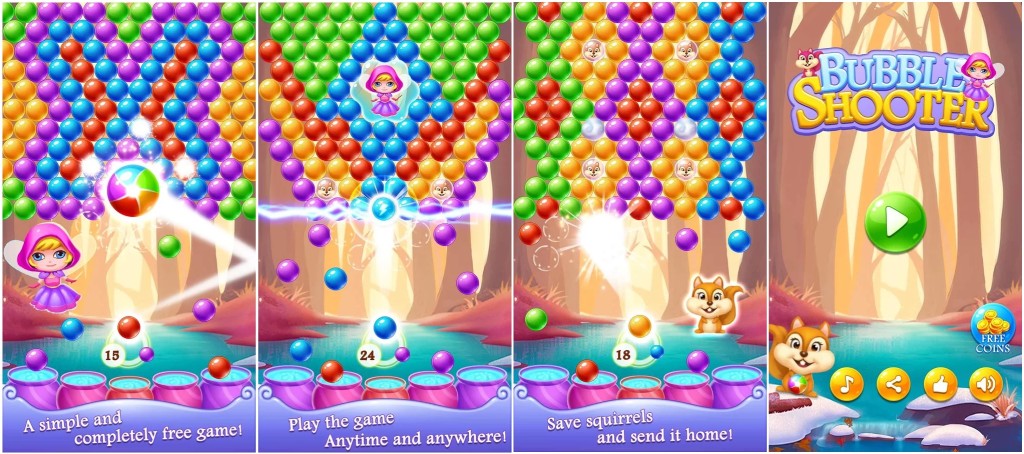 If you are looking for a challenging puzzle game that helps you in taking a trip down memory lane or you want a fun game that will occupy your kid, you cannot go wrong with Bubble Shooter. The gameplay requires you to put your moves on and have some solid fun by shooting bubbles in a colorful world. It is great for parents who want their kids to be able to discern colors in an entertaining way. But, even adults will be unable to resist the addictive and challenging game that is Bubble Shooter, which can easily be downloaded on your Android smartphone.
The game revolves around a bunch of adorable squirrels who are trapped and the only way to rescue them and save their lives is to shoot the bubbles. Yes, indeed you are on a mission and you have to blast the colorful bubbles in the way. You basically have to fire colored balls at a screen that's full of colored balls in an attempt to match around three or more balls of the same color. The bubbles are blasted and you get closer to finishing the level. There is a gradual difficulty curve in the game, which means that Bubble Shooter will ease you into the experience.
Hence, as you move up the game levels, they become more challenging and tricky as new colors are introduced and there are more balls on screen. It is easy to start playing as you just need to aim and shoot, but mastering might take you some time as it gets tougher with every level. The best part about Bubble Shooter is that it gives you unlimited lives, so you don't have to worry about the number of attempts you get for playing a level. There are also bubble boosters provided like color bombs that make it easy for you to clear levels.
You can update the game for free for getting access to new and unique levels as well as plenty of other surprises in the form of props. Download the game today and kill your boring time with Bubble Shooter.
comments