Join in the Fun with Bubble Shooter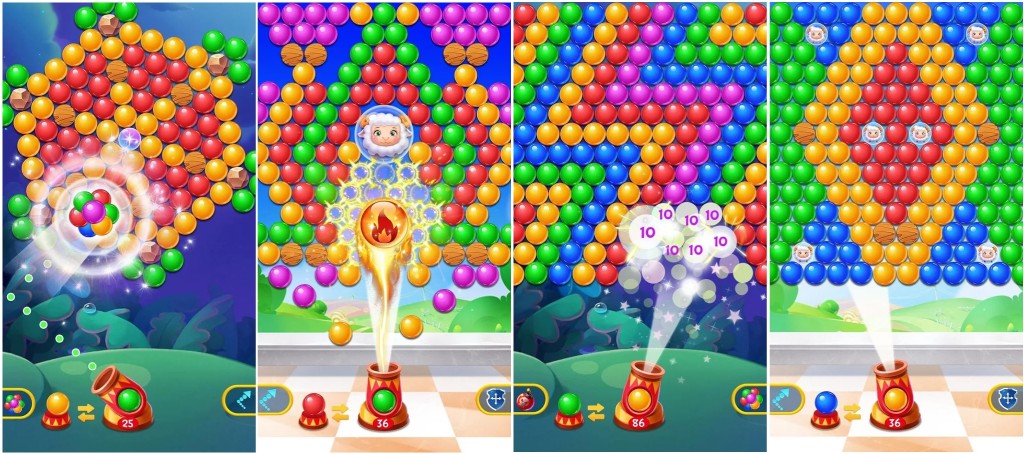 If you are looking for a game that will remind you of the classic Puzzle Bobble you used to play, you will not find a better option than Bubble Shooter. Players get a taste of classic gaming only with arcade controls and colorful graphics and the beauty of Bubble Shooter is it doesn't just appeal to the young, but even the casual audience will find it fun and addictive as it doesn't require a lot of involvement on their part. You can download this simple phone game on your Android smartphone free of cost and start playing it right away, thanks to the easy controls.
Your job is to blast the colorful bubbles being sent your way as there are little squirrels that have been trapped and need rescuing. You fill fall in love with this beautiful game with the first shoot, especially due to the incredible boosts it has been given. You can release the adorable squirrels as long as you remember to match 3 or more bubbles of the same color and shoot them. The more bubbles you use in matches, the bigger the blast is and the closer you get to clearing the level.
There is no shortage of levels you will find and they are the right combination of interesting and tricky. Moreover, the game offers you unlimited lives so you can play as long as you want and whenever you want. The bubble shooting gameplay is colorful and easy; all you have to do is aim and tap to shoot. However, mastering the game is a different art altogether and that might take some time. Nonetheless, there are some really powerful bubble boosters that help you beating the difficult levels that come your way. The game is also updated on a regular basis for free so you can expect a number of new surprises in the form of added levels and other boosters.
You can download this super small size Bubble Shooter game on your phone and have the time of your lives popping bubbles and rescuing the tiny and cute little squirrels that are trapped.
comments