CRM or ERP: Which is Better for Your Business?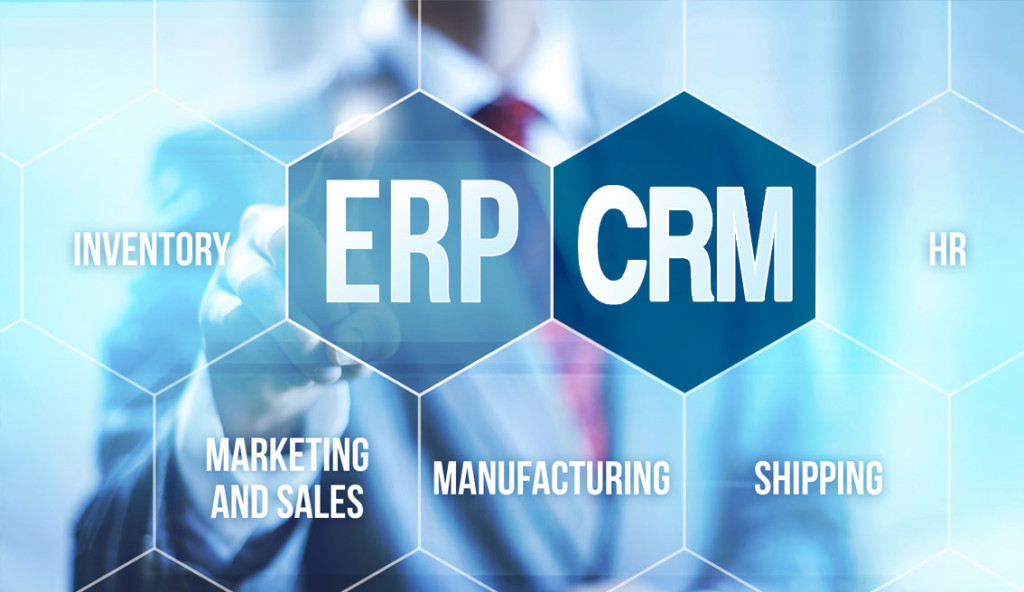 No matter what business you're in, you know that providing a great customer experience is the single biggest factor in fostering loyalty and boosting sales. You can have the most innovative product or deliver a life-changing service, but if you don't get it to the customer in a timely, efficient and hassle-free manner, your customers will find a company that can. That's the nature of today's business, and it's where business IT comes in.
Data is only good if you know what to do with it. You can compile reams of information, but if you don't know how or where to apply it, it's useless. Business tech is about more than crunching numbers or accumulating data. It's about how you collect that data, what you do with it, who has access to it, and when. The best means of collecting and managing information efficiently is choosing the right data management tools. Customer and enterprise resource software may seem the same on the surface, but they are merely two different approaches to the same problem.
Why You Need Customer Relationship Management
Customer Resource Management or CRM, allows you to collect and store customer-specific sales and service data, analyze it and make decisions based on that analysis in both real-time and over a certain time-frame. CRM apps allow your sales force to better serve individual customers based on metrics like past sales, industry and inventory on hand. These capabilities are important for any size business, but they're essential as your business expands. Customer relations management tools also help B2B interactions by fostering better relations with the companies and vendors you do business with.
Storing this information on a cloud allows anyone who needs this information access to it, in real time, and from any device or location. For example, CRM lets sales associates to know at a glance what inventory is on hand during sales calls. This makes it an effective tool for remote workers like traveling sales forces, warehouse managers and corporate offices in different locations.
Using a CRM app over traditional tracking methods like studying spreadsheets and maintaining databases also allows you to have more nimble movement to manage faster growth.
When You Need Enterprise Resource Planning
Fast, intuitive, resource analysis and allocation at an administrative level is the hallmark of Enterprise Resource Planning or ERP. It differs from CRM in that it focuses on allocating resources from a top-down perspective rather than taking a customer-centric approach at the service level. This gives business owners and upper management a clear overview, in real time, of trends and factors that can indicate problems before they develop. Taking a data-driven stance over operations-based analysis allows a faster and more efficient, streamlined approach to decision-making.
Good enterprise resource planning apps allow:
Independent adaptability for specific business processes
Shorter ramp-up time-frames, in hours or days rather than weeks or months
Real-time, immediate ERP changes
Seamless horizontal and vertical expansion capability
Both systems allow data to be entered and updated at all levels of the corporate structure for accurate analysis and spot decision making by whomever needs those capabilities. Although CRM and ERP often work together, using systems that integrate both while allowing independent scalability gives you the ability to customize top-down and horizontal flexibility enterprise-wide. The best solution for most most companies is to analyze what each system does independently and choose the elements of each that are best for your business model, corporate structure and goals. Cloud IT solutions will allow you to do just that.
In customer service, quality beats quantity every time. The leading indicator of successful customer relations and business growth is how you manage human and financial resources. Salesforce ERP services and other apps that can integrate with core business functions yet still run independently allow your key people at all levels of the organization to have the analytic data they need to evaluate and retool service immediately, in real time. In a highly competitive global business environment, that level of scalability and flexibility is what keeps you lean and competitive. If your business isn't as efficient as it could be, it's time to reanalyze your IT needs.
comments