How To Not Do Invoicing In Excel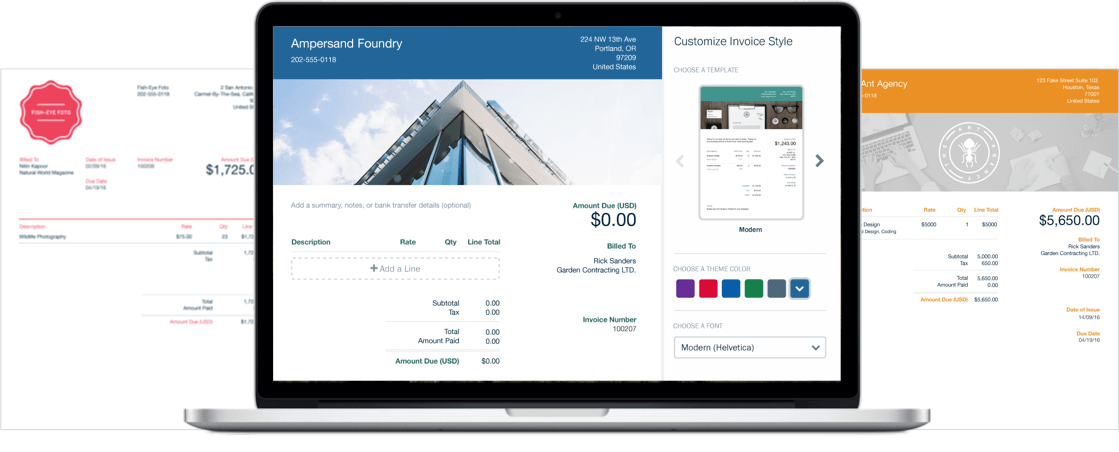 Although it is possible to get started doing invoicing in Excel, one of the first things that sales people recognize about using that type of system is that they then need a connector to pass the data back to their company's accounting software. Without one, Excel doesn't integrate properly. So in addition to the time and money necessary to develop an invoicing system on top of Excel, you also need to start thinking about how you can create invoices in one application and then port their information to a back-end accounting system.
The alternative, is to look at affordable invoice software packages that have accounting built-in. Here are some accounting package features that come combined with invoicing so that you do not need to use Excel to run your business billing:
 Pre-built in the cloud:
Excel requires customization. When you use a package like Freshbooks.com, you are actually using accounting software that is online all the time and pre-built so that you can go through the accounting cycle or just generate invoices. This makes it easy for you to use it from your smartphone or tablet, as well as work with it on your laptop computer.
One of the most popular ways to use cloud-based applications is to take them out in the field with you as a salesperson and present the documents to your customers. That makes it convenient for contractors and tradespeople like plumbers to go out and instantly generate the documents that their customers need- while they can be secure that the work they do is kept track of by a centralized system. Another nice thing about a cloud-based system is that if you are a company owner and you have bookkeepers working for you, you can allow them to log in and give them whatever privileges you want to, depending upon their organizational importance.
Easily accept credit cards
In addition to being able to work anywhere you want, when you use systems like Freshbooks.com, you can automatically snap in payment processors that allow you to accept credit cards from your customers. The money that you receive will go to your own vendor account so that it can be transferred to your bank account, usually within a day or so.
Which makes it easy to work with clients from anywhere that you are.
One area that you might look at carefully when you are looking at systems is which payment processor that you should use. Some business owners have the opinion that typically speaking, the more prestigious the processor, the higher the transaction fee. The truth is that you have to look at the entire package price. If you have a lot of small purchases from your company each month, there are accounts that will allow you to pay less per transaction because you will qualify for a volume discount. At the same time, if your software service has a base monthly price, you might find that the price will sometimes be lower if you pay for a more exclusive payment processor- which makes it worth it to factor in blended pricing. And then, if you break the mold and use an independent like Paypal to cover your Visa and Mastercard needs, you will likely beat most of the traditional payment processors in transaction fees.
Most business owners also look at whether they do business overseas- or plan to. Using a service like Paypal starts to become really competitive when you start to notice that many payment processors don't even provide service in some of the Latin American countries that would like to buy from you. Of course, even when they do, they don't normally top processors like Paypal, that give you favorable exchange rates when you are converting the money that you received for a sale. The downside of a service like Paypal is that they are not a bank and therefore cannot offer you an account that can be used like your regular bank account can be at some payment processors. They do offer a debit card that can allow for some of the same functionality, however.
Automate easily
When you use Excel, you can create formulas and macros that do some basic automation. But when it comes to tying that to a schedule, it is a little more complex task than most people feel comfortable starting. When you use services like Freshbooks.com, the automation can be tied to your clients and your schedule, allowing them to receive invoices automatically when an order is placed. That functionality not only saves you time- it becomes a tradition and a level of service that your customer comes to expect from you.
So if you have been using Excel to try and create accounts payable systems, take a look online. You'll likely find that for the price, you will end up with a more robust system- one that can help you save money, work anywhere, and automatically receive payments.
comments