EaseUS Data Recovery Wizard – Software for Data Recovery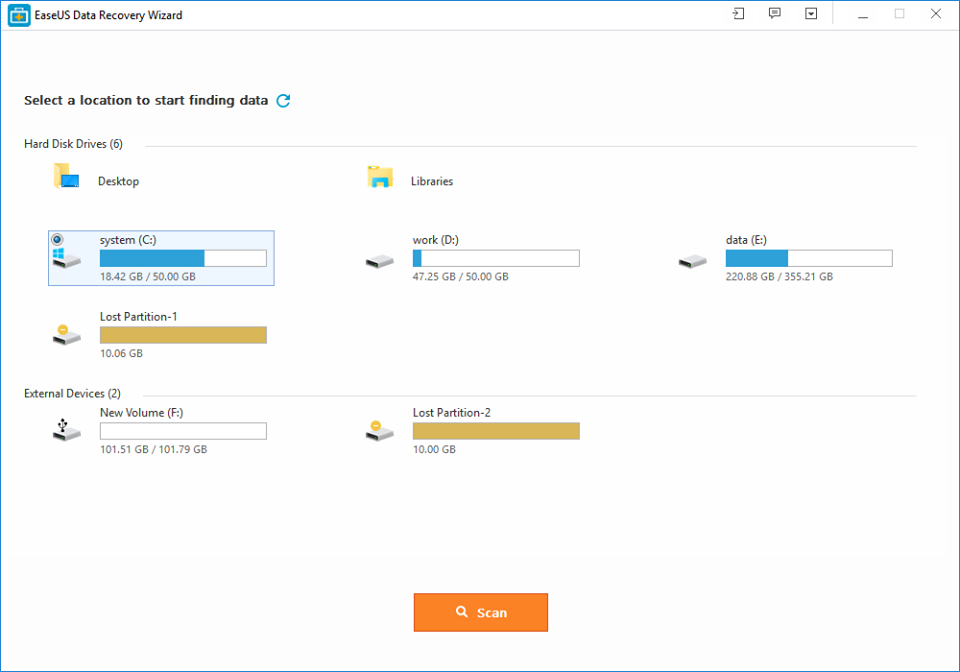 There is a free program to recover lost computer files, whether from accidently deleting them or from a disk crash. It's called EaseUS Data Recovery Wizard Free 11.0, and it's available to download and run on either Macintosh or Windows computers. You can use this tool for recycle bin recovery.
No Experience Necessary
You don't have to have any experience in recovering lost data files to use the program successfully. All you have to do is install the program, scan for lost information, and then select the data you wish to recover from the program's checklist of found files. That's it! All recoverable files are listed in the window. You then copy them onto another disk, and your files are now safe and restored.
It is important to remember that the EaseUS Data Recovery Wizard Free will work in most data loss situations, from deleted files to times when your data is inaccessible, even when your hard drive has been reformatted! The devices you can reclaim data from include PCs, laptops, hard drives, external disks, SSD, USB sticks, micro cards, memory cards, camcorders, digital cameras, mobile devices, iPod, and other storage devices too. This is an excellent tool for photo recovery.
Free Version Features
The types of files you can recover is unlimited, including documents, photos, emails, audio, video, zip files, word files, and more. Plus, you can export and import the results of your scan so that you can recover your files when it's convenient for you to do so, not necessarily all at once or immediately when the scanning is done.
What's New in Version 11
The user interface of the data recovery wizard has been completely rewritten to make it even easier to use than before. The efficiency of the two-step scanning process has been improved. There is a quick scan for recently deleted files from the recycle bin, then a much more comprehensive scan of each sector of the disk for all the missing segments of your data. After the scanning is complete, the filtering function is newly optimized further for easy file recovery.
Pro Features
With the free version, you get to recover up to 2GB of files. To reclaim more data than that, you must upgrade to one of the Pro versions, one of which lists for $89.95. Both Pro versions offer free lifetime upgrades, free lifetime technical support, and the Top Pro version, listing for $149.90, provides the ability to boot a crashed computer and save your files to another hard drive, which could salvage a catastrophic situation.
Be Safe
Everyone loses files occasionally, whether by accident or crash. The EaseUS Data Recovery Wizard Free 11 is a wise choice for your computer toolkit. Be sure to read the installation directions carefully.
comments