Quad-Core VS. Octa-Core Processors: Which One To Choose?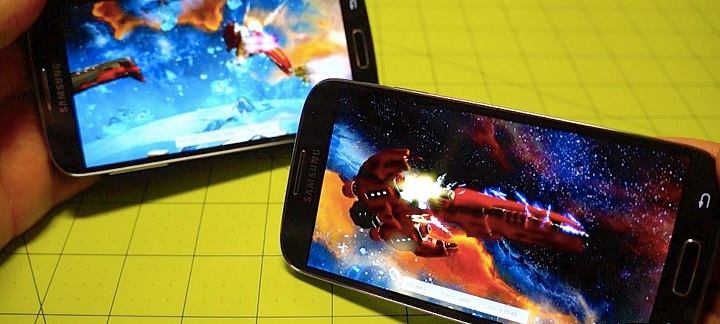 A few years ago, if an individual set out to buy a smartphone for himself all that he bothered about the performance of the device is the clock speed of the processor. Fast forward a little bit and Dual-core processors were the rage among smartphone users. Nowadays if you ask an average smartphone user, what would be the features he would be seeking in his next smartphone, the first answer would be at least a Quad-core processor. Now the latest wave of smartphones is riding on the Octa-core processors, which manufacturers claim to be the fastest ever. However, a food for thought here is that whether Quad-core processors with higher clock speed are more efficient or Octa-core processors with lower clock speed. It is this question that we will try to answer through this article.
Since Octa-core processors have double the cores, are they actually better?
Let us first get one thing out of the way, even though manufacturers have equipped their smartphones with an Octa-core processor, they have not bothered to increase RAM. Most Octa-core smartphones available in India as of now come with just 1 GB of RAM or at the max 2 GB. Now let us move ahead, it is a known fact that a Quad-core processor divides the task into four parts and complete it faster by dividing equally among all cores. Now, it is obvious that if you have 8 cores at your disposal, the task will be completed doubly fast. That is how the technician designed these processors.
However, we need to bear in mind that despite the increase in cores, all other resources including RAM and battery remains the same. Moreover, the task in hand is also not the only process being handled at a time by the smartphone. Features like network connectivity, sensors and others also require processor. Therefore, the performance is a variable given the number of processes being handled at any given point. This is where a Quad-core processor with higher clock rate makes better sense then Octa-core processor with lower speed.
Is Android completely optimized for Octa-core?
We all know that Windows Phone and Apple iOS ecosystem are much better adapted to their app ecosystem and perform really well even on low-end features. However, unfortunately the same cannot be said for Android. Even though most smartphones are coming with an Octa-core processor today, the app ecosystem of Android has not developed for the same. Most of the apps and games in Google Play Store as of now is designed to use only one of two cores at the most. This is despite the number of cores in your smartphone, so you may have an Octa-core processor, however, the app will only engage maximum of two cores at the time. This is where higher clock speed makes a difference. This is because since the app will only engage two cores at a time whether it be a quad- or Octa-core handset, the clock speed will matter for performance.
Final Verdict
Unless and until you are a power user and a heavy gamer, we assure you that a smartphone with Quad-core processor and good clock speed will serve you very well. However, the Octa-core processors are the future and with more smartphones coming out with 8 cores, developer will start creating apps that will make full use of an Octa-core processor. Already several Game Developers including Gameloft have launched games that utilize all 8 cores in an Octa-core smartphone. And the performance is to be watched to believe as the visuals as well as gameplay are at the whole other level. So in case you would like to be a part of the future, Octa-core is the way to god, however, ensure to get a smartphone with at least 2 GB of RAM. For moderate users, it is recommended to go for quality (clock speed) then quantity.
comments