Evolution in Healthcare Trends With The Help Of Technology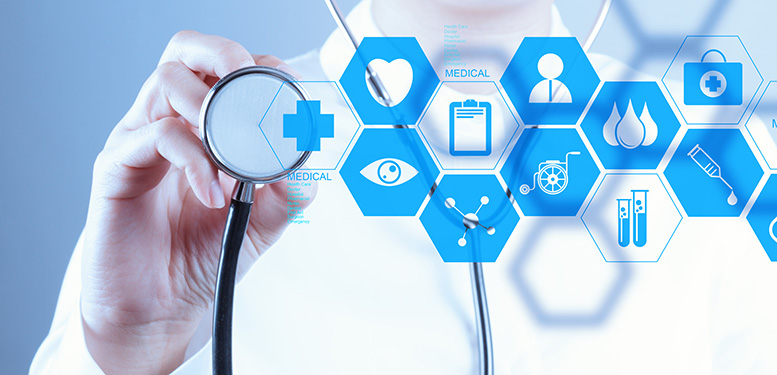 The modern trends of healthcare system of the world has been transforming over time. The past trends gave significance to single patients ant complete stress was laid on treating the disease. The objective of the hospitals was to admit the patients, fill the beds and higher importance was rendered to acute inpatient care. All in all, in the old system all providers held same importance and the health plans, physicians and hospitals weren't integrated.
But, the latest trends have given importance to whole population. It doesn't just treat the illness, but emphasizes in advancement of wellness amongst people. The objectives of the healthcare systems has changed in the years and in the evolving system, providers are judged as per their capabilities and hospitals, health plans and doctors work as a full-fledged integrated system.
One of the latest trends is that now the healthcare model emphasize in promoting health quality. Thus, for instance, if a cholesterol patient visits a doctor, he is not just provided with medical treatment, but also rendered few sessions where he is taught about behavioral and lifestyle change. The advancement in technology has brought cure of several deadly disease possible. Now, people with Cancer and HIV virus can also get a cure. Biological and hospital service have joined hands with technological innovations and created new treatment modalities. The smarter drugs and new treatment models have brought a drastic change in the lives of people. This has relatively enhanced the lifespan of people. And, now the death rate is gradually declining.
Now you don't see patients dying of instant heart attacks on the roads. People with high BP also have manageable cure. The heart transplant, brain transplant, kidney and liver transplant procedures have given life to uncountable number of patients. You also have cure for diseases like tumor. And, truly the credit goes to the modern inventions. Internet is yet another feather in the cap of healthcare development. Now, you doctors, therapists and physicians' online to help your guide through your treatment processes. There is certainly nothing which you cannot find online.
Relevant post: Physician Burnout
All you need to do is surf for your symptoms and get online advice from a renowned doctor from across the world and this is not all! There are possibilities of getting the medications online too. Yes, you have plethora of online portals that sell medicines and clinical aids online. So, you no longer have to go out and walk a mile to get your medicines. Internet has narrowed the world and brought it just a few tips away.
And, this is just one phase. It also gives people the freedom to shop for any and everything. Whether it is clothing, footwear, accessories or just anything, you can easily order it with just few clicks. Apart from it, if you're under debt and looking for some good debt resolutions and suggestions internet has the solution for you. You can just click here and get helped. Just surf for the best debt consolidation company of your area and you're good to go. So, no matter what your issue is… go online!
comments