Sony Releases New Cameras Offering Faster Shooting At Economic Price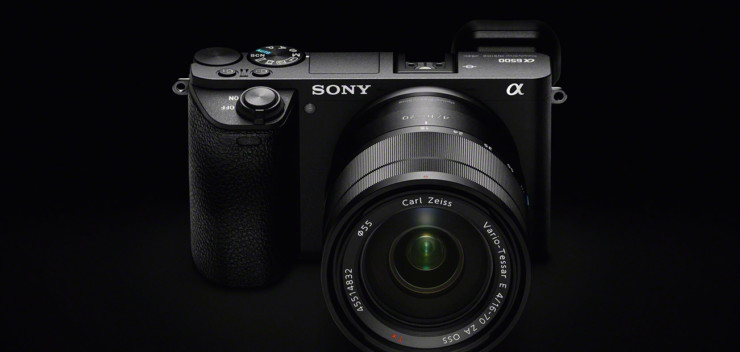 Sony has revealed its new cameras at a low-key event that took place last week in Manhattan. The RX100 Mark V and the A6500 are the names of Sony's new devices which have been recently launched by the corporation. The new cameras are said to be really amazing and will rewrite the connotation of the important moment'.
Sony's recent events was seemingly a relatively low-key gathering as compare to its previous events which tend to be stylish and were hosting different celebrities from different fields. Launched in a muted presentation, the new cameras are an emblematical evidence of the present revolution of photography.
The A6500 is an upgraded version of Sony's A6300 that was launched earlier in 2016. The new camera is almost similar to its previous version with a few differences that are easy to spot. Unlike A6300, the upgraded camera has a touch screen and an in-body & 5-axis image stabilization that offers a fast recording, also ensures an enhanced performance even in dim light. The A6500 is a fast camera that offers 11 frames and allows you to take a picture that goes fast up to 20 seconds. The ability is incredible and can go well for more than 200 continuous shots.
Experts believe that these cameras by Sony still have a room for improvement. Like A6500, the RX100 also comes with a touch-screen as an evident starting point and video recording button in spots which can easily lead to accidently trigger. Sony could simplify the menus of the cameras and use a refresh for dial button and it's placement on RX100.
However, both the cameras are absurdly competent. They show how far the modem photography has come as these cameras are all about image stabilization and best demonstrate how fast you can shoot with them.
In addition, the RX100 can take full-resolution still pictures with 24 frames per second. The advance ability has so far practically not heard of possible with a camera of this size or price. Earlier DSLRs have made a good reputation for fast recording speeds over couple of years but the similar ability in a camera that hovers around $1000 is something really amazing. This is the same shooting rate that's used for a film's shoot and is considered as a good baseline for fast images playing in series for viewers' brains to understand it as a video.
The RX100 Mark V has a powerful feature that lets photographers record at up to 30 frames per second. The camera pulls it off in a way that is different than cameras from Panasonic and Olympus as they fire the shutter 30 times per second and essentially capture a 30-second recording and chop it up in to individual frames. This typically gives rise to lower-resolution stills which are vulnerable to motion blur as the user gets less control over the shutter speed and opening. On the other hand, the RX100 and the A6500 approach the speed at full resolution and give 20.1 MP and 24.2 MP respectively. Consequently, users get a strong grip over the look of the images and shoot in the similar way for longer using these latest models.
comments