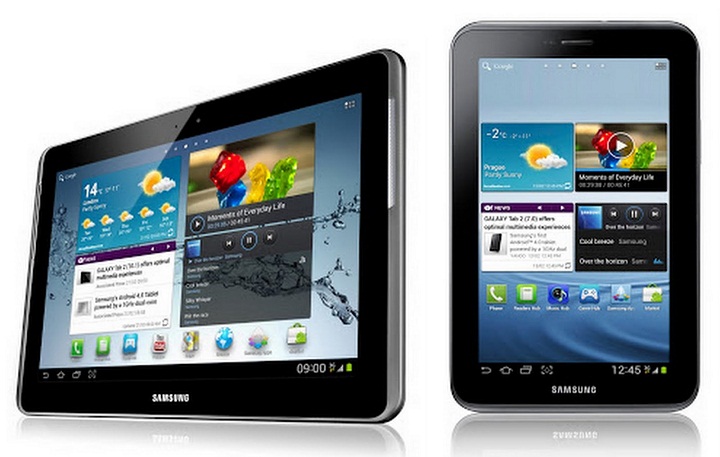 Android Jelly Bean's update has been rolled out for Galaxy Tab2 7.0 as well as Galaxy Tab2 10.1. This is the continuation of aggressive efforts of Samsung that it is shifting its entire lineup of devices to the Jelly Bean from Gingerbread. In comparison, most of the Android devices are still working with Android Jelly Bean. Samsung has been always aggressive to embrace the latest versions of Mobile Operating Systems. The recent update of Jelly Bean is of 311 MB which can be downloaded from OTA or KIES Software of Samsung. It will be applied to different models such as GT P5113 (Tab 2 – 10.1) and GT P3113 (Tab 2 – 7.0). The updates are available to be downloaded simultaneously in United States and United Kingdom. This update will include all the significant features of Jelly Bean which you are expecting from the new version. You will enjoy the Google Now with the new Jelly Bean. It also includes voice assistant which give you the details of your daily commute that how long it is going to take today and can brief you with the weather updates and forecasts. New update is specially designed to bring the improvement in the system performance.
Project Butter of the Jelly Bean will enhance the frame rate and it will allocate the resources of system in a very efficient manner. It will help your device to maximize the fluidity of interface of Android. New Jelly Bean update will let you enjoy the outstanding features of Galaxy Tab 2 – 10.1 and Galaxy Tab 2 – 7.0. You must have the knowledge of the features associated with the both models of Galaxy Tab.
Features of Samsung Galaxy Tab 2 – 10.1
• Galaxy Tab2 10.1 has been supplied with a dual core processor which will offer you 1.0 GHz speed.
• A three megapixel Rear Facing Cam has been made the part of Tab2 10.1.
• A dedicated VGA has been supplied for the front camera.
• It comes with the built in memory of 16 GB storage capacity. Extra slots have been provided to extend the storage space up to 32 GB.
• It will be able to establish the wireless connection with the help of Wi Fi.
• You can check the price list for Galaxy Tab2 10.1 which has been from different online retailers and it should be available somewhere around $350.
Features of Samsung Galaxy Tab 2 – 7.0
• Galaxy Tab2 7.0 has been also provided with a dual core processor and1.0 GHz will be its speed.
• This Tab has been armed with a Rear Camera of 3 Megapixel.
• Built in memory of this Tab is 8 GB, however, it can be extended up to 32 GB as well because extra SD slots have been supplied with this Tab.
• This is comparatively cheaper Tab from the lineup of Samsung Galaxy. However, you will be able to buy it, more or less with $200.
• This is not a big price to enjoy the stunning features of new Android Jelly Bean.
comments