Synchronizing your Mac with the Best Tools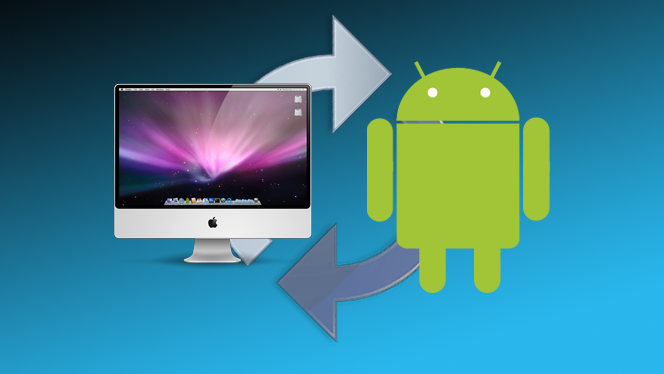 It has become common for people to share and transfer data between the different devices they use these days. It is the norm for everyone to use laptops, smartphones, tablets and other portable devices on a regular basis. Sometimes, you may need to transfer files from your smartphone to your computer or vice versa. This synchronization is a bit tricky, when it comes to Mac computers by Apple Inc. If you want to synchronize other Apple devices, it may not be such a problem, but syncing other devices may be a bit complicated. Fortunately, there are apps for everything nowadays and you can use the following best tools to get the job done:
SyncMate
Undoubtedly, one of the best options available to everyone for synchronizing their Mac with a wide array of devices, both Apple and non-Apple manufactured, is SyncMate. This program has been designed to enable you to synchronize Mac computers not just with other Macs, but also with tablets, smartphones, online accounts and even portable devices. You can synchronize your Windows or Android devices with Mac when you have SyncMate installed. The app also gives you the choice of syncing a variety of data like contacts, calendar, music library, videos, documents etc. It is quite user friendly and can help you with real-time syncing i.e. any changes made to the source file will automatically be made to the synced file as well.
ChronoSync
When you are not just looking to synchronize your Mac, but also wish to backup and restore data, you will find ChronoSync a very good choice. While you may not be able to sync non-Apple devices with Mac when you are using this program, it lets you transfer and share files easily with all Apple-made products. This includes your iPhone, iPod and iPad. Yes, ChronoSync doesn't allow you to synchronize your Mac with a lot of devices, but it can be used for syncing a huge list of data and files. You can share your documents, your audio and video files etc.
Online Services
Having apps is not necessary when you wish to synchronize your Mac. There are online services that can be used for this purpose. Data can now be stored in a cloud and this allows you to access this data from absolutely any device as long as you have an internet connection. When you wish to access data on Mac, you can use iCloud, which is the native cloud storage developed for Apple products. It not only offers cloud storage, but also manages personal data in Address Book, Reminders, iCal etc. Another online service that can be used is Dropbox, which has become quite popular and reliable. Any files can be stored in Dropbox, which is available for free and the data within it can be shared with other people. This cloud service is available for iOS, Mac, Android and PC so you will have no trouble if you wish to use it for synchronizing your Mac device with any other.
comments