Microsoft's Nokia 216 Dual SIM Goes Economical From November 2016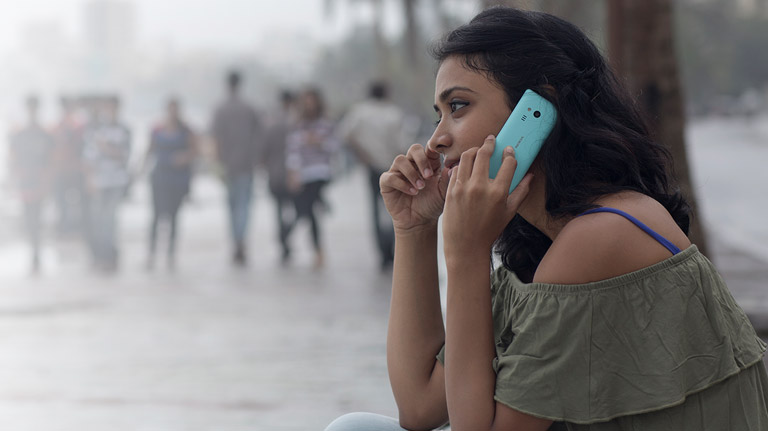 On Tuesday, Microsoft announced it will be launching its new phone with great connectivity and entertainment features very soon. The most interesting announcement about the new product was the company is going to make it available at economical price so that the mobile users with low budget can also access a better cell phone.
The new mobile is named as Nokia 216 Dual SIM. As name suggests, the phone will support two SIMs and includes entertainment features such as games and various apps. It has excellent ability to capture images on your phone while you can also get selfies as much as you want and share them with friends with the Nokia 216 Dual SIM. Microsoft also announced the new mobile will be available online and in markets from November this year and interesting users will be able to obtain their set for Rs.4100.
Nokia's new mobile features dual cameras which is accompanied by powerful LED flash. The new model is internet-enabled phone which has great features to help you capture and share special moments of your life. The Opera Mobile Store of the phone offers a vast variety of apps and games. It gives you an opportunity to download one Gameloft game per month at no cost for a period of 12-month after you purchase your Nokia 216 Dual SIM. Other amazing titles such as GT Racing and Little Big City are also there to make sure your experience best from your new Nokia phone.
In addition, the phone comes with a complete entertainment package and offers video player to let you watch your favorite movies, MP3 to enjoy your favorite music and FM radio to help you get entertainment and other information together. It also offers Bluetooth for sharing files as well as to provide audio-support for headsets. Nokia 216 Dual SIM allows you to save up to 2000 contacts, and includes a memory card with a larger space of 32GB to help you store your personal data, images and videos.
It has a built-in torchlight for lightening up the situations whenever you need it and also doubles the flash when you capture the pictures. Unlike other brands, Microsoft has produced its new mobile with various colors like blue, black and grey. It has a magnificently created polycarbonate shell that is meant to stay longer while the long-lasting battery life is aimed at keeping you connected for hours.
"Microsoft's feature phones are a range of trusted mobile devices that empower people with mobility and the ability to connect, discover and achieve more. They are long lasting, functional, and beautifully designed – and give you more for less",said Kamran Masood Niazi, Consumer Communications Manager Microsoft – Middle East and Africa. He further said that "Nokia 216 Dual SIM is our newest addition to the Microsoft feature phone family that offer the affordable connectivity features people need, combined with the entertainment features they want."
comments