Instagram Goes Active with The Launch Of Zoom And SnapChat Stories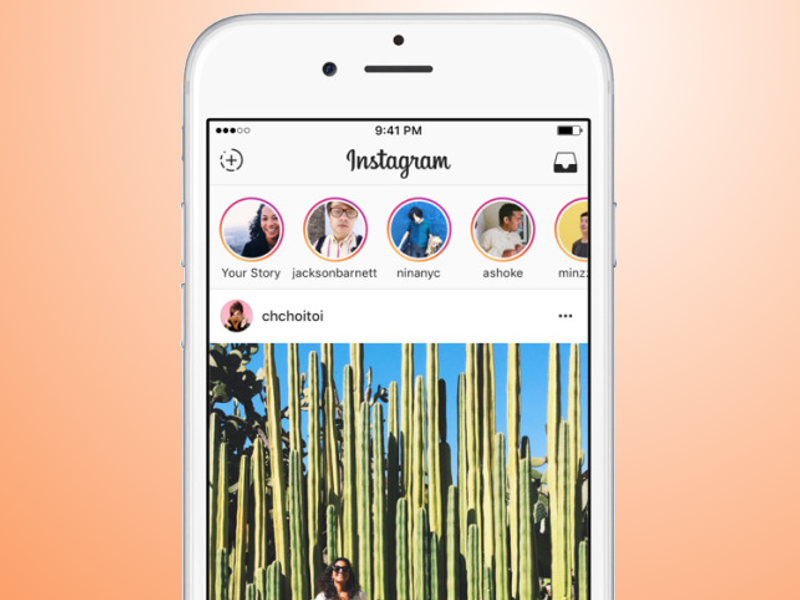 Instagram rolls out a new feature that will be helping you brush up on your photo editing capabilities. This is going to let you have a much closer and friendlier look at your images.
Instagram has appropriately named its new feature as 'Zoom'. It's an excellent addition that is aimed at letting users zoom in on images and videos in their posts. Avid users of Instagram are welcoming the new move as it is the one that understands spontaneous for those used to zoom in on images on smartphones.
The popularity of the new feature is likely to increase as it will be eliminating the old way to post images on Instagram which stayed there in 'still squares' only and if anyone wanted to inspect images, they had to take a screenshot of the specific photo-post and then zoom in outside of the photo sharing platform.
The new photo editing feature will be out for iOS users from September, 22, 2016 while Android users will have to wait for some weeks to benefit from the move. The company is positive the feature is finally going to help stalk dreams of users come true and they don't need to worry about their double tapping contacts old grams any longer. According to a user, he can now finally avoid accidentally likes on awkward pictures in his mis-guillded attempts to zoom in within the feeds.
Earlier the launch of Zoom, the company brought Instagram Stories in the first week of September this year. The release arrived on the heels of a chain of updates meant to help users avail the best out of the app. The clone of Snapchat Stories is for the users who want to post pictures and video clips in a stream that doesn't stay there more than 24 hours.
Instagram has brought various changes in one year time. It freshened up its logo and rolled out Boomerang which is a short video related feature for looping videos forwards before moving it backwards.
Social media users may remember Facebook's Poke and Slingshot apps that were used as an attempt of stealing some of thunder from Snapchat. These apps were out of scene for some time but now the news is the company is hanging back on it. They have recently introduced a new feature that will be taking aim at messaging nemesis and will stay inside Instagram Stories.
Instagram Stories provide people an opportunity to cobble mutually a montage of images and videos for sharing with their contacts on Instagram. These stories usually appear for 24 hours before poof, and then fade away in the social media. You can share these publicly or can also set then to be visible to friends only.
With the clone of Snapchat, users don't need to worry about reposting throughout the day. Instagram Stories allow you to share posts as much as you like to.
Like Zoom, the feature of Instagram Stories was set to roll out the update for iOS users around the world as a first-use. Subsequently, Android users will be able to access the stories in a couple of days.
comments