Reviewing The New Mobile By LG: LG G5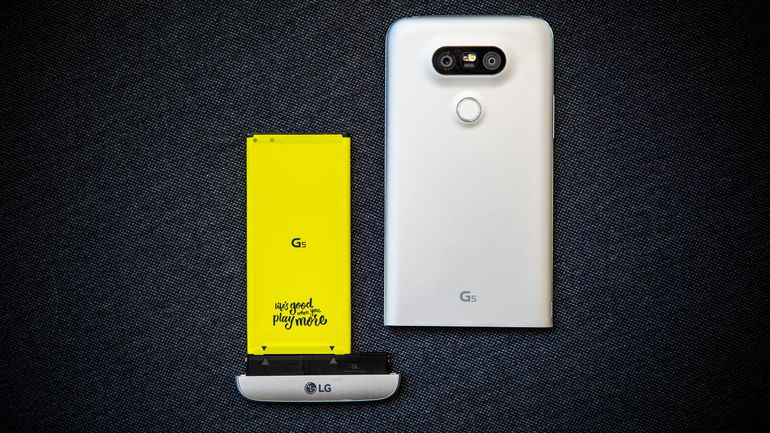 LG has released its new Android device in the G series. Known as G5, the latest mobile model is drawing users' attention because of its several modular features.
Released earlier this year, LG G5 can be acknowledged as one of the most important innovations in this specific category of mobile phones. It has the capability of swapping out to particular parts which allows users to personalize their phone according to their needs. In simple words, this can be like you choose RAM, memory or processor for your computer. Since users don't have any option to avoid making these choices just yet, LG's new mobile offers a number of detachable parts of hardware.
In addition, LG gives you an alternative to replace the app drawer. You can see the most-used apps in your homepage which is similar to the layout that iPhone users have in their devices.
Here are the features offered by LG G5:
Removable battery: the product has come with a removable battery which becomes incredibly useful when you want to use your lifeless mobile phone. You can still use the phone if the battery is dead by swapping it out and plugging it into the charger. It can boast a 2,800mAh battery, holding up great against other rivalries. Therefore, users can be on mental peace having an additional battery in hand without worrying about their phone maintaining a charge.
Cam Plus: it's an add-on hardware part attached to the device. Cam plus provides you extra battery life along with physical buttons for each click.
Hi-fi Plus: LG G5 has Hi-fi Plus which is a small device and works as a digital-to-analog converter. It is used to get high definition to support sound files.
Fingerprint sensor: Serving the best at your device security, this feature lends additional sense of security. With this feature, a fingerprint match is required for unlocking your device.
Always-on screen: lets you see the Home screen, even while your mobile is on sleeping mode. Following the match with other mobile phones, this lets you easily check the time with no need of unlocking the device.
Two rear cameras: LG G5 has two rear cameras; one of these is a normal camera whereas the other one is wide-angle. The 135-degree wide-angle lens enables you to get more into the coveted pictures. Loaded with software tricks, the two-rear cameras give you multi view shows and its pop-out feature helps you with the standard view photos on top of the wide-view picture.
Snapdragon 820 Processor: the new mobile provides you with the fast processing allowing you to enjoy multitasking with its best version.
Android 6.0 Marshmallow OS: LG has produced its new product with the latest OS which is being used on most Android smartphones these days. It keeps the device competitive with other existing Android devices.
Expandable storage: The LG G5 comes with the 32GB of storage. Besides that you also have a choice to nail on an extra 2TB.
Accessory options: The product has several compatible accessories that give an extra to the phone as it whole. These accessories include the LG Tone Platinum headphones, headset, and Cam.
comments