Sony Brings In Sony Xperia Z5 Premium To Compete The Giants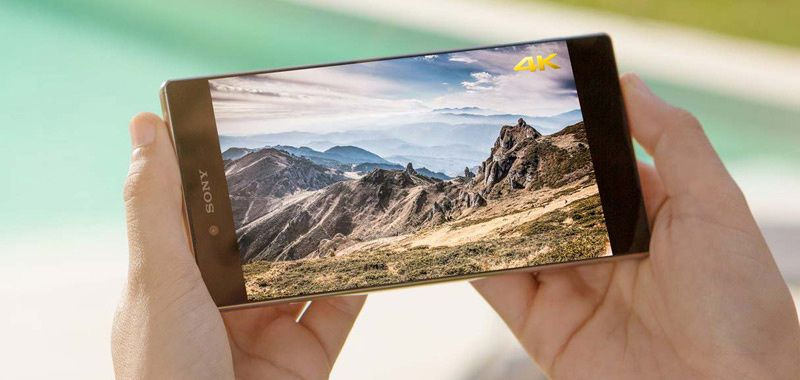 While Sony does not get as much attention these days as Samsung and other smartphone manufacturers, there is a certain group of people that's crazily in love with their phones. Of course, there are many reasons for people to become Sony fanboys. Sony has been making great smartphones for quite some time when it comes to specifications. However, the software on Sony had problem in the past that have now been resolved in the latest iterations. There are few things that Sony has always done differently from the rest of the famous smartphone making companies.
Sony has been sticking to quite a rectangular design with a little sharp edges for some time whereas other phones are rounder on the edges. Furthermore, Sony was the first company to come up with the idea of making a waterproof and dustproof phone. They still incorporate this technology the best. The cameras have always been counted amongst the best of the bunch. The hardware has always received great reviews from experts and users. And now to compete with the best smartphones of the latest times, Sony has released its flagship Sony Xperia Z5 Premium just toward the end of 2015.
Sony Xperia Z5 Premium – At A Glance
Z5 premium from Sony is a big sized phone with 5.5-inch screen. It still has squared corners that are rounded but not as rounded as corners on other phones. The phone is completely flat – that needs to be mentioned since there are many curved and flexed phones out there now. The overall looks of the phone are classy and elegant. When you take a look at the phone from all sides you notice the reflective screen that you can definitely use to fix your hair when there is no mirror handy. This is the best phone from Sony so far.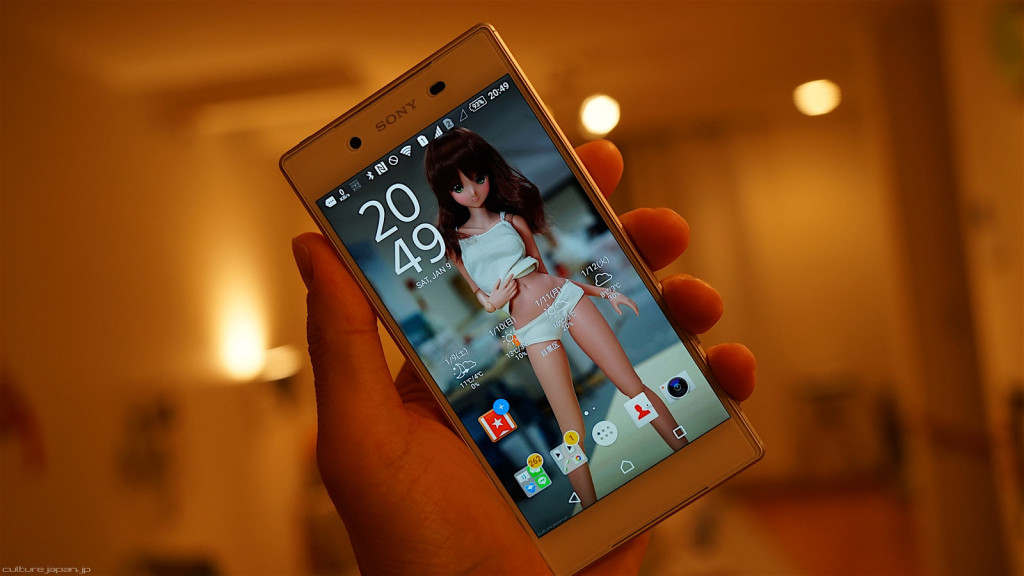 Going Deep Into Specifications
As mentioned above, this phone is big with its 5.5-inch screen size and a 4k display. This was one of the first phones, in fact the first, which came with 4k display. The processor on the phone is Snapdragon 810 but it gets much of the support from that 3GB of RAM on board. This is one of the phones with cameras with the greatest megapixel counts. The 23MP back camera is quite an amazing camera to have for your indoor and outdoor shootouts. This camera can shoot 4k videos as well.
The secondary camera is a 5.1MP so you never have to compromise on the quality of your selfies. The best thing about the phone is that it supports a microSD card of up to 200GB capacity despite being a sealed phone that does not allow the battery to be removed. The biggest highlight of this phone is the battery which is a huge 3430mAh. It can be said that this is one of the biggest batteries you will get on any smartphone. It is quite odd that Sony does not brag about its protective glass on the screen when it easily competes with the best Corning Gorilla Glass 4 that is found on the best and latest flagship smartphones.
Of course, Sony could not make this amazing device without its most famous features – water and dust proofing. The phone can hold its composure under 1.5-meter deep water for half an hour. The 806ppi pixel density is the best pixel density you can get on any phone today. The phone comes with Android 5.1 but can be upgraded to the latest Android Marshmallow operating system. The phone is available in black, chrome and gold colors.
Reasons For Buying Xperia Z5 Premium
Most phones also have what Xperia Z5 Premium has since it is also a smartphone at the end of the day. But what are those things that make it better than other smartphones? First, the dust and waterproofing qualities are a highlight of this phone. If these features were not of any value, Samsung would not have brought them back on its latest Galaxy S7. Secondly, many people are concerned about battery timing on their phones. Not to mention, a 4K display could not be imagined with a small battery so Sony throws in a 3430mAh battery to compensate for the battery draining display.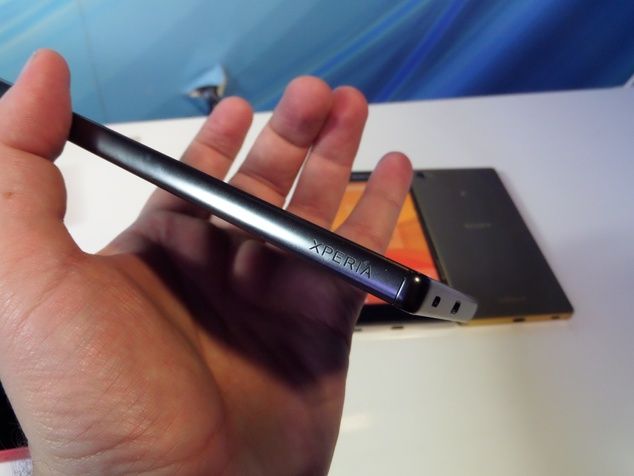 The 4k display itself is a great selling point for the company since there are not many phones with that display. If you like to take photos and camera is one of the things you look at while buying a smartphone, the 23MP camera is definitely the one for you. With a sealed body you still get the option for inserting the MicroSD card and that's another one of the advantages of buying the Xperia Z5 Premium. Even without the card you get a 32GB internal memory which is something Apple has completely skipped in its latest iPhones.
Who would not notice that great looks of the phone? The looks of Z5 Premium have to be among many reasons for buying the phone. It looks like a perfect phone for executives and businessmen. Lastly, it also comes with the most loved feature of today's smartphone users – the fast charging. This phone can be charged up to 60% in just 30 minutes.
Points Against Z5 Premium
The biggest problem with this phone has to be the processor on it. LG actually stayed with Snapdragon 808 on its 2015 smartphones just because it did not want to be bashed for the overheating processor. Sony took the chance of putting this processor on the phone but this processor really does get hot. If you are playing any games with high heavy graphics, you will have to face the heat issues. The hotter the phone gets the faster it loses its charge too. Not to mention, you are not able to raise your brightness to maximum if the phone is hot. In short, you will have to play your favorite games on low brightness due to the overheating issues.
While the glossy look is loved by many people, it also turns out as the weak point for any phone on the market today. Samsung has put glass on the back of its latest flagship Galaxy S phones and has been criticized consistently by its users for this. It is because this material is notorious for being a magnet of fingerprints. The reflective back on Sony Xperia Z5 premium is pretty much like the back of Samsung Galaxy S6 and S7 phones. It will get very greasy very quickly and the fingerprints will almost always be there when you are using the phone.
People love that Sony has put a 4K screen on its phone but most who know a lot about screens and displays did not like this. They wanted better battery timing and they state that 4K screen is not a good choice on smartphones for now. Lastly, the phone has a brilliant 23MP camera but when compared with the latest smartphones that came along with Xperia Z5 premium it is revealed that its performance is not as good as theirs. The huge megapixel count is still not enough to make up for other hardware related drawbacks that prevent the camera from performing impressively.
Final Thoughts
Despite the drawbacks mentioned above, this is an amazing phone. No phone comes with perfect specifications. There are always things that make some consumers happy and some sad. Some love the reflective screen for its looks and some want matte because it catches fewer fingerprints. Some don't mind the processor overheating issue since they don't play games with heavy graphics. The overall looks of the phones are classy and there is no doubt that this phone beats many in specifications. Lastly, those who have always wanted the pure Android experience should definitely try this phone out since it stays closes to stock Android.
At Nogentech, read more Tech Reviews.
Sony Xperia Z5 Premium Review
Summary
The reflective back on Sony Xperia Z5 premium is pretty much like the back of Samsung Galaxy S6 and S7 phones. It will get very greasy very quickly and the fingerprints will almost always be there when you are using the phone.
comments