The Always Impressive Motorola Moto 360 (2nd Gen) Smartwatch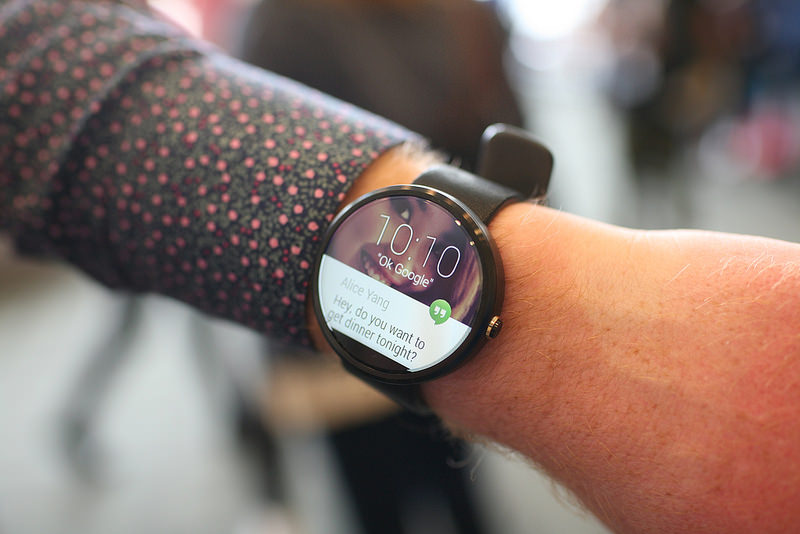 Motorola has always been a great contender for phone and smartphone makers. It has never quite got the fame that other manufacturers did but there is no doubt that the company is known for making great devices. Its latest lineup of smartphones is not the most famous one but is definitely known as one of the best. However, there is something else that Motorola does best and in doing this it leaves behind all other competitors – making smartwatches. Motorola is the maker of some of the most impressive smartwatches out there and you will be impressed at first glance of its watches too.
Motorola Moto 360 2nd Generation Smartwatch
When you make watches, you have to think like Motorola. Many other manufacturers are thinking too much on the side of the software while completely forgetting that a smartwatch is not a smartphone and people are not too much into the software. People would go for smartwatches that look great because that's what wristwatches are meant for. Motorola understood the idea and while it worked greatly on its software, it spent quite some time on designing some of the most beautiful looking watches too. Now you have the 2nd generation of its smartwatches.
The Motorola Moto 360 2nd generation watch comes with stainless steel body and many different color options such as black leather, rose gold, black metal, silver leather, cognac leather, etc. The watch has a round shape which can be given any face since Android allows you to use watch faces created by developers all around the world. The face of the watch is a little over 1.5 inches. There is 512MB of RAM and a bigger than before 400mAh battery to keep your watch alive for at least a day without having to worry about charging it.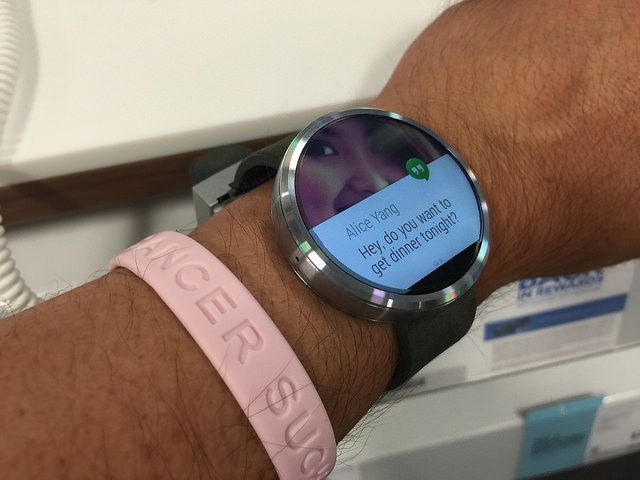 The pixel density on the Moto 360 is 233ppi, which is quite good since that's the pixel density you get on huge screen midrange smartphones. The internal storage is 4GB and that's enough since you won't need to store many pictures, videos or other big data on the smartwatch. You have your smartphone for those things of course. The Corning Gorilla glass 3 protects the screen from scratches and hits. And there is a quad-core processor on the watch to give you fast and smooth performance. The whole chipset comes from the most famous Qualcomm.
The Great Things
The watch now has a bigger battery and so people wearing it will feel comfortable since the worries of charging it over and over will be gone. The style of the watch is even more impressive and it is meant to look good on you wrist since there are so many different options of materials and colors to choose from. Being an Android watch is allows you to change the face of the watch by choosing from thousands of faces. Motorola Moto 360 is available in different sizes so both men and women can enjoy this amazing timepiece on their wrists.
When you wear this watch you can always be proud that it is the first round smartwatch in the world. The thing that makes this watch different from other smartwatches might be Motorola's fitness software on it. However, it's how Moto 360 looks that will make many buy it.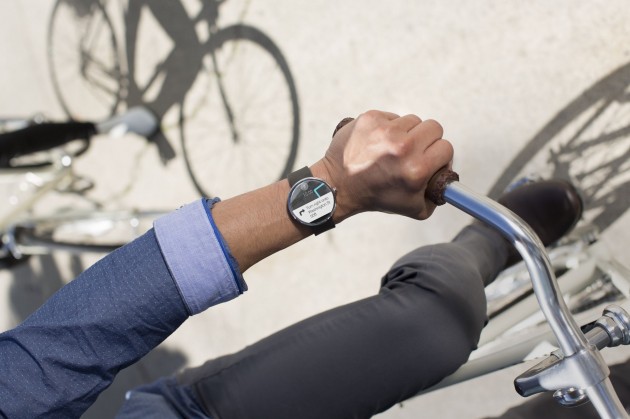 The Bad Things
These are not really bad things but things that are not good enough to impress many. First, the Moto 360 still has a small battery and it would be great to see the innovators of smartwatches to come up with new ideas to get good battery timing on these watches. Furthermore, the screen is bright enough as a standalone screen but when it is compared to smartwatches from Samsung, it is not that bright. Motorola will have to up its game in terms of display quality to impress more people.
Final Words
Motorola has found a way to compete the competitors in the market with its new strategy. Just like its newest phones, it now allows you to design your own smartwatch as well. You can change the bezels, bands, finishes and even case sizes on the Moto 360 to create one that is exactly what you want. The online design studio from Motorola is a great place to try out all your possible imaginative designs. In a nutshell, Motorola's 2nd generation smartwatches have the potential to beat any other smartwatches out there.
Motorola Moto 360 (2nd Gen) Smartwatch Review
Summary
The Motorola Moto 360 2nd generation watch comes with stainless steel body and many different color options such as black leather, rose gold, black metal, silver leather, cognac leather, etc.
comments