Garmin Vivoactive HR Review: Jack of All Trades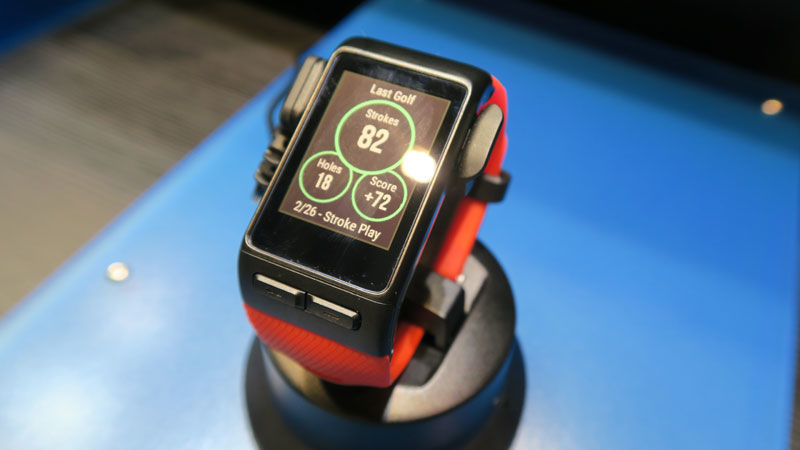 The Garmin Vivoactive HR is the company's second attempt at making its 'everything' watch. Garmin has a huge range of sports wearables, but this new one is the only watch that has been created to do it all and combine all modes to form one fitness watch. You can find cycling, fitness tracking, heart rate, running, swimming, golf and smartwatch notifications all in the Vivoactive HR and this is only the beginning. There is also indoor cycling and running, cross country skiing, indoor rowing and lots more. To a certain degree, the Vivoactive HR is basically a Swim, Edge, Fenix, Approach and Forerunner all rolled into one.
The problem with the first Vivoactive model was that it had the dullest design in the market. The new one is more normal in that regard, but it still remains bland like a hunk of plastic. If it is the ultimate, everyday watch, why doesn't it has the shine? Why is it so lifeless? Yet, you can notice the changes in the Vivoactive HR if you take a closer look. It is quite long and thick, boasting a fairly sizeable battery and a heart rate monitor at the rear. The watch is also waterproof for 50m, which adds some bulk.
The company has chosen to give priority to a longer battery life instead of focusing on screen brightness and quality. It has a very low 160×68 pixel resolution whereas most smartwatches will have about 300×300. Reading it can be a bit difficult, especially as it is restored to a default power saving mode unless it is interacted with, which initiates the backlight. The problem is that it lacks a wrist-raise or flick gesture for initiating the light, which makes it tough to use the watch in the dark. The Vivoactive HR has a touchscreen that can be swiped down or checking the notification menus and daily activity.
The watch provides you with an overview of your day along with intensity minutes, steps, weather report, last sport completed and heart rate in the last 4 hours and notifications. You can get a detailed view by tapping any of these menus. At the bottom of the watch, there is a button at the right hand that provides you with sports information. The list is truly incredible and you will find a surprising amount of data. You can obtain information like HR, distance, cadence and pace for running, but also distance for indoor running or ascent for skiing. Only a couple of modes resemble those found in standard stopwatches.
Apart from sports tracking, the Vivoactive HR also offers smart functionality. This means that the watch can also show you some notifications from your phone and you can also get some limited connected features like weather reports. The smartwatch will display messages of your smartphone, but it will be a bit noisy. Full messages may not be visible, but snippets are and they can be recalled by going down to the notifications option. The
comments