Pros and Cons of 5 In-Demand Ecommerce Platforms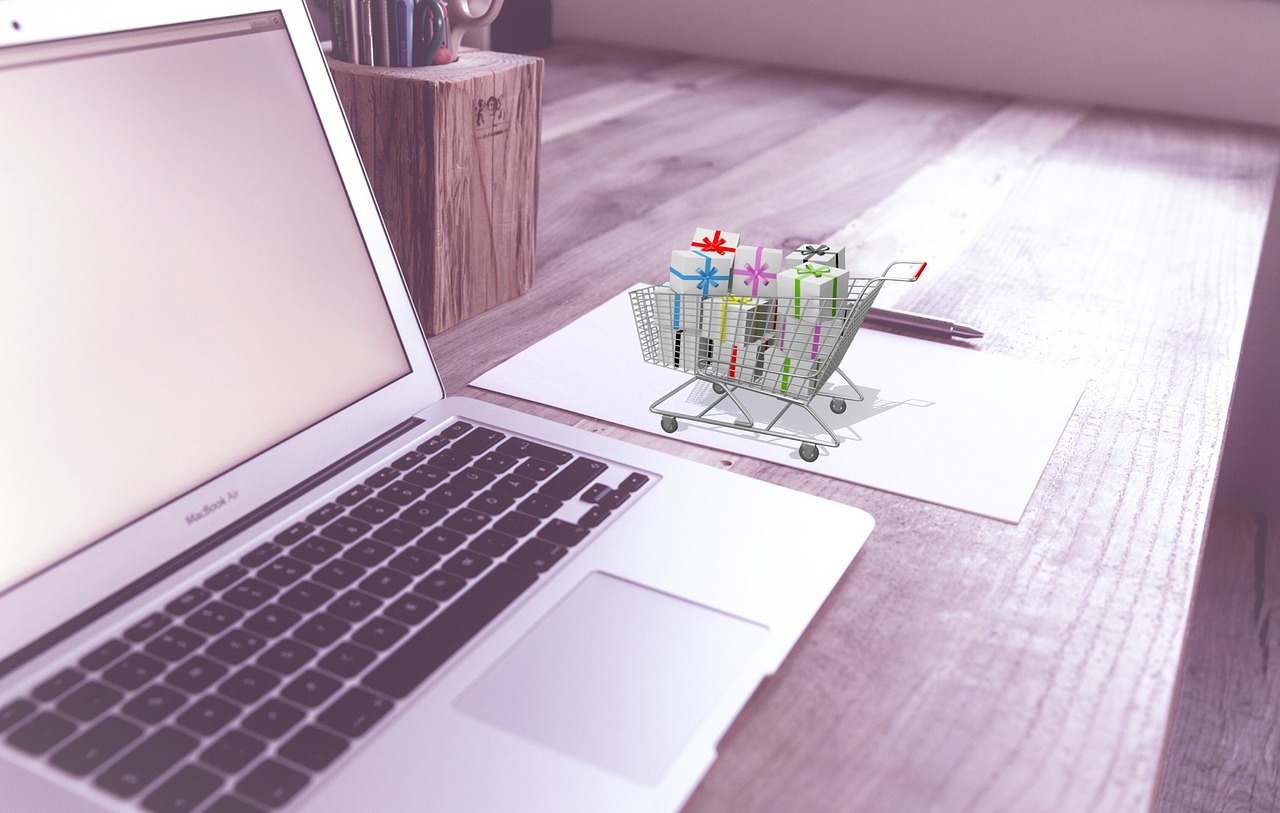 Online shopping is on the rise and with each passing day, more people are turning to the internet to buy things. This rising trend definitely makes opening an ecommerce store one of the most promising business ideas of present times.
As a matter of fact, if you look on the internet today, there are more than ever queries for 'which ecommerce platform is the best'. What my study of these queries has told me is that current generation of aspiring entrepreneurs not only wants something that offers easy store setup, customization, and standard functionalities, but also some consumer-oriented features that are essential to succeed in today's challenging market. These features are:
Optimized for mobile devices
Better social media integration
Customer behavior insights for better targeting
Easy navigation, enjoyable user-experience & SEO ready
Better marketing tools, especially for content marketing
Better customer service module
Taking these features into consideration, along with some other crucial factors such as business needs, goals, budget, and technical knowledge, I have prepared this list of top 5 ecommerce platforms, one of which is most likely to be your best match in 2016.
Shopify
Shopify is one of the post popular ecommerce solutions, which as a hosted platform offers easy store setup (for physical as well as digital products) with hundreds of templates to choose from. Besides that, Shopify's dedicated app store has over thousand free and paid apps to enable you to enhance your store's functionality further. Its basic plan with a store starts at $29 a month. There are also premium plans that come with advanced functionalities and cost more. See pricing details here.
Following are some pros and cons of choosing Shopify for your ecommerce store:
Pros:
Easy & quick store setup
Good page loading speed & secure payment gateway
Editable HTML and CSS (customizable templates)
SEO ready with important meta tags & automatically generated sitemap
Cons:
Switching to self-hosting can be extremely difficult with Shopify
Checkout feature is not much customizable
Most of the valuable apps are paid, therefore, running a store with advanced features can be a bit costly
When is Shopify the ideal solution?
Basically, if you want to sell things on the internet (whether you already have a physical store or not) with a basic online store, then Shopify is a good and cost-effective choice. But if you are looking for advanced features (as per target market needs) or planning to switch to self-hosting in near future, then you should keep looking.
Yo!Kart
Yo!Kart is a multivendor ecommerce platform that is built as an attempt to eliminate the shortcomings of hosted & self-hosted ecommerce solutions. Like a hosted solution, it offers quick and easy setup, and like an open source platform, it allows complete customization of your online store. The startup version is a hosted plan with limited database space. You can also buy its ready-to-launch self-hosted (also customizable) or else switch to it from the startup version anytime within one year. Another notable thing about Yo!Kart is that whichever plan you choose, you get the same set of high-end ecommerce store features. See the packages here.
Let's see what are the various advantages and disadvantages with Yo!Kart:
Pros:
Secure, SEO-ready & feature-rich system with an intuitive interface
Both type of ecommerce plans are available with Yo!Kart – hosted and self-hosted; (switching from hosted to self-hosted is also easy)
Offers all the high-end ecommerce features, irrespective of the plan
Feature updates in the startup (hosted) version are automatic and free
Cons:
Script is partially encrypted; therefore, customization requires initially working with its developers
In order to add a new functionality you have to code from the scratch, as presently, there are no plugins available for Yo!Kart
When is Yo!Kart the right choice?
Yo!Kart is built by keeping those startups in mind that want to grow with time. Yo!Kart is the right choice if at present you want a quick and cost-effective ecommerce solution with standard features, but hope to migrate to self-hosting as your business grows.
Volusion
Volusion is one of the earliest ecommerce builders, which is a hosted ecommerce solution like Shopify. Volusion offers a quick and cost-effective store setup. But unlike Shopify, it comes with more built-in ecommerce features, which inevitably makes it more preferable among those who want an online store with rich features but don't have the technical knowhow of meddling with apps & extensions. Besides, its plans are also relatively cheaper (starts at $15 a month). Check the pricing details here.
Here are a few strengths and weaknesses of Volusion:
Pros:
More front-end features at relatively lower cost
Offers support for other selling channels (Facebook, Amazon, eBay etc.)
Good loading speed even with large database
24/7 customer support
Cons:
Have built-in SEO but not that easy to handle
Lacks custom pages and built-in blogging solution
Volusion doesn't have an App store, therefore, expanding capabilities of your online store is a bit of a challenge
When it is right to go with Volusion?
Volusion is the right platform when you simply want to sell things online without dealing with other website details like blog & content-based pages and are looking for something that offers more built-in features than Shopify.
WooCommerce
WooCommerce is a free WordPress plugin that offers easy implementation of the shopping cart and payment gateway on a WordPress-powered website. WooCommerce plugin is completely customizable and rich with essential ecommerce features such as different payment method support, shipping cost & local tax rates adjustments, blog, and more. As said, the plugin itself is free, but its integration may cost you something, depending on the extent of customization. Besides, it is an open source platform; so, you will also have to take care of the hosting on your end.
Here are few ups and downs with WooCommerce:
Pros:
Limitless customization with thousands of easy to find plugins
No restrictions on adding product categories
Feature-rich shopping cart and payment gateway
Free or low-cost implementation
Cons:
Hard to proceed if already not familiar with WordPress platform
WooCommerce based websites tend to get slow as the database grows
Building a store with advanced functionalities might cost a bit more, especially if you personally don't have the required technical knowledge
When should one choose WooCommerce?
If you already have a WordPress website and are familiar with the platform, then it naturally becomes your best option (given that you don't intend to grow into an enterprise-level online store). If your business plan doesn't fall along these lines, then it is better to consider other options.
Magento
One of the premier ecommerce builders of the present time, Magento is the king of ecommerce platforms when it comes to start an enterprise-level ecommerce venture. Magento is considered as the most secure open source ecommerce solution that offers many rich built-in features, which other platforms usually lack. To name a few, multiple storefront, multi-language & multi-currency support. Its community plan (self-hosted) plan is free, but its enterprise plans (hosted and customizable) come with some heavy price tags.
Here are some pros and cons associated with Magento:
Pros:
Extremely secure & stable
Provides advanced SEO features along with a sophisticated content management system
Have a scalable architecture that offers good scope for additional modules
Scalable and ready to handle huge databases
Cons:
High-level programming skills are required
Flexible but complex architecture; consequently, customization is more time-consuming
Because of its grandeur, Magento based ecommerce stores require robust & dedicated servers
When it is right to choose Magento?
As clear from the above argument, Magneto should be your first choice when you are planning to build an enterprise-level online store with high-end ecommerce features. For small to medium scale startups, Magento is definitely not the right choice.
Learn here How to Start an Amazon Business
Conclusion
It is apparent from above discussion that the meaning of 'best ecommerce platform' varies from business to business. None of the above-mentioned ecommerce platforms offer a one-size-fits-all solution, but one of them can certainly be the best in your individual case. So, the math of choosing the right ecommerce platform comes down to outlining the business goals of today, while also envisioning needs of tomorrow.
comments