USB Network Gate Review: A Tool for Sharing USB Devices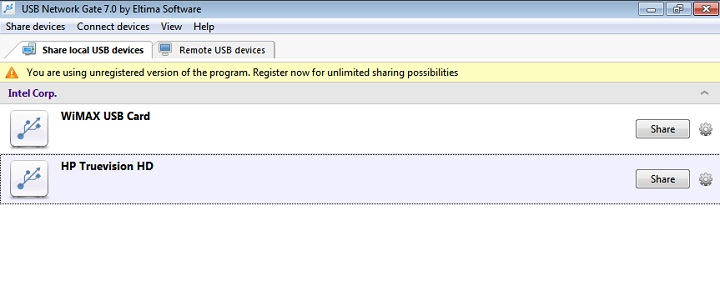 USB Network Gate is a modern software with all the newest technologies that allow you to share USB devices over network, so you are providing access to USB devices plugged in your computer to other computers in your network. And users on those computers can work with these devices no matter how far they are.
Access, work with, and manage USB devices over Internet or local network. USB Network Gate supports multiple devices of different types, like 3D printers, cameras, card readers, digital TV tuners, webcams, etc. You won't need to have a physical access to USB device; USB Network Gate allows you to access it no matter where the device is located — in the office next door or across the Atlantic.
●    Share USB over Ethernet/LAN/WAN/VLAN
Need to use a single device on several computers? With the essential help of USB Network Gate it is done in a couple of clicks.
●    Share USB device with virtual machines and blade servers
USB Network Gate helps you access USB ports while working in a virtual environment and blade servers. USB Network Gate is great with Citrix XenDesktop, VMWare Virtualization Software, Microsoft Hyper-V. There is no difference at all between using a USB device physically connected to your machine or accessing it with help of USB Network Gate in virtual environment.
●    USB over RDP
It is not easy to access and work with your devices when you are away from them and working with remote desktop protocol. In order to get an easy access to your USB devices through RDP you'll just need to install USB Network Gate on your computer and on a remote one with devices attached and share your devices.
●    Access and use your devices on any operating system
USB Network Gate is a cross-platform solution that works perfectly on Windows, Mac, Linux, Android, making it a wonderful choice for a corporate network. So many types of USB devices are supported by USB Network Gate that you can't list them all here, but a couple of examples include a webcam, a printer, MIDI controller, iPad or a USB monitor. Any system or device — your work is so much easier with USB Network Gate.
comments