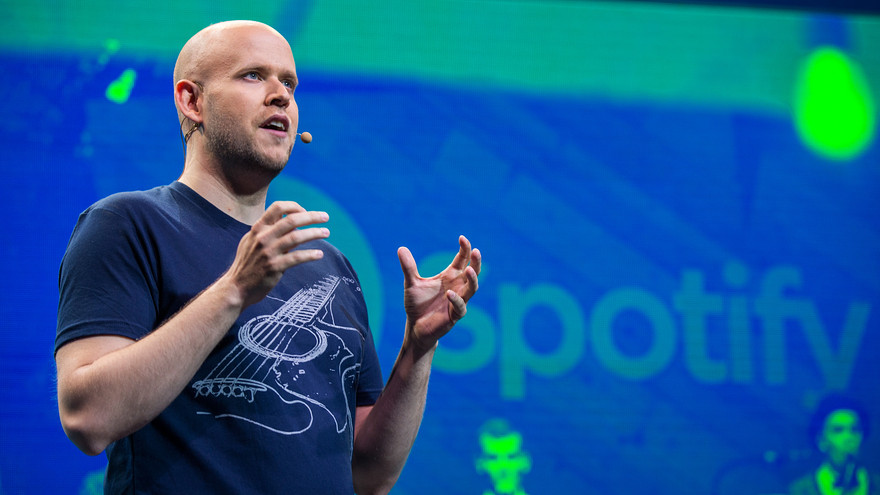 For most of its 10 year life, the web-based and on-demand computing business of Amazon.com Inc. has successfully managed to beat back the competition and retained the lion's share of the market. However, on Tuesday, a marquee customer of Amazon Web Services, Spotify AB announced its plans of moving most of the technology that's behind its music streaming service to the Google Cloud Platform. Analysts have given Alphabet Inc.'s Google the number 3 spot in the cloud computing infrastructure with Microsoft Corp's Azure taking the second spot and the first claimed by Amazon. But, this is a significant win for Google.
The vice president of engineering and infrastructure at Spotify, Nicholas Harteau said that the scales had tipped in Google's favor because of its ability of analyzing huge quantities of data. For instance, the data-analytics offering provided by the search engine giant can come in handy for the music service in fine-tuning its listening recommendations. Mr. Harteau said that this aspect is where Google has an edge over its competitors and it will continue do so for a while. Apart from Spotify, Google has several other well-known customers for its cloud-based data analytics service. For instance, Northrop Gunman used Google for prototyping software designed for analyzing genomics information for the purpose of medical research.
Other customers of Google Inc. include Snapchat Inc., Coca-Cola Co. and Sony Corp. Nonetheless, Amazon Web Services also have some impressive customers like Samsung Electronics Co, Pfizer Inc., Comcast Corp and various other startups. While Mr. Harteau didn't disclose any information about the deal, he did say that Google had competed strongly for getting their business. He said that there had been tough negotiations on price. Spotify's core computing infrastructure is used for storing, maintaining and analyzing the troves of data collected by the service and it intends to move it to Google's facilities from its own.
However, the music streaming service will still make use of Amazon Simple Storage Service for storing its music files. As confirmed by an analyst from TheAlmostDone.com, a Tech, Business and Social Media Reader, it will continue to use various content delivery services for delivering music to its far-flung customers and one of these services is Amazon CloudFront. Amazon's executives didn't discuss the move made by Spotify. It has trumpeted the streaming service's business and produced a case for marketing AWS. As far as Google is concerned, snapping up Spotify is a coup, especially when the Mountain View, California based firm was slipping behind its competitors.
Analysts regarded the deal as a huge victory for Google and stated that Spotify had switched platforms to make use of BigQuery, a data analytics service of Google. They said that the software developer services ranging from messaging to data analytics would determine the competitive advantage in the cloud-based infrastructure landscape. Previously, such functions had been managed by Spotify in its own data centers with the use of leased or owned equipment. With cloud computing, the company has the ability of expanding and operating more efficiently and they will also be able to benefit from the low cost.
comments