Best Ways to Get the Most Out of Online Video Chats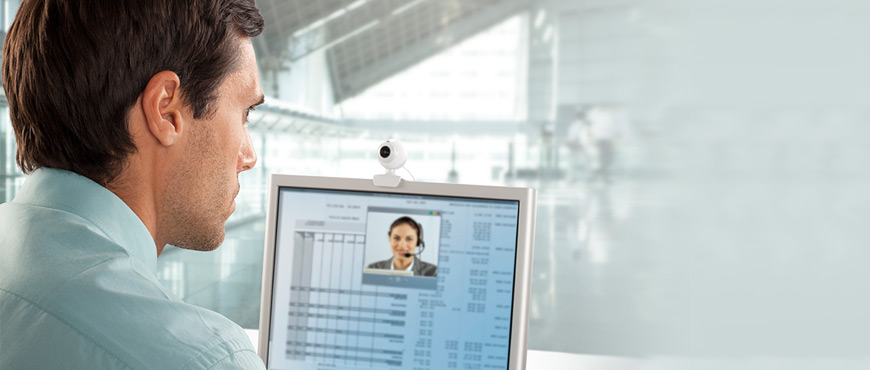 Online video chat have become quite widespread these days. With video conferencing, it is now easy for you to chat with anyone face-to-face without being in the same place at once. This technology has also proven to be immensely useful in the business world as it has enabled various organizations to hold meetings and conferences even if participants are in different parts of the world. However, only 1 to 2% businesses haven chosen to take advantage of video chat for customer service. There are only big brands in healthcare and other industries that have chosen to implement video chat for customer service and they have experienced a huge surge in profits.
All you need is a strong internet connection, good video chat light and a responsive representative for providing effective customer service. Not only is video chat being successfully utilized by some businesses, even customers have shown preference for this kind of communication. Some of the perks a business can enjoy when using online video chat for customer service are listed below:
Productive communication cannot be conducted without the presence of vital facial expressions and body language. As a matter of fact, studies have shown that around 55% of the communication is comprised of body language. These benefits are typically not a part of customer service formats other than a visit to the shop or store. Video chat can aid a business in providing this benefit to their customers who find it easier to trust a representative when they can associate them with a voice and face. In addition, the facial expressions of the agent convey a positive attitude and builds on the trust, thereby improving the quality of the conversation.
There are lots of customers who have a preference for the in-store experience. They wish to question the sales representatives, get their guidance and advice and are reassured by their smile. Businesses operating online may not be able to convince these customers to shop from their website unless they employ the video chat technology. While it may not be able to replicate the experience, it can still be reassuring. Video agents can assist customers in fixing and using products and providing them with assurance.
Sure, video chats are a bit longer in length and an agent can video chat with one customer at a time, but it also offers a greater conversion rate as opposed to other methods. As a matter of fact, if video chat technology is correctly implemented for customer service, it can boost the conversion rate by 10%. Lots of shopping carts online never move onto checkout, but a personal form of customer service such as video chat can drastically help in getting it done. After all, hanging up on someone when you can see their face rather than just listening to their voice is not easy.
In this way, both businesses and customers are able to enjoy and benefit from online video chat technology in customer service. Read an interesting post on 5 best apps for live video chats.
comments