Grindr Sells Majority Stake to Chinese Gaming Company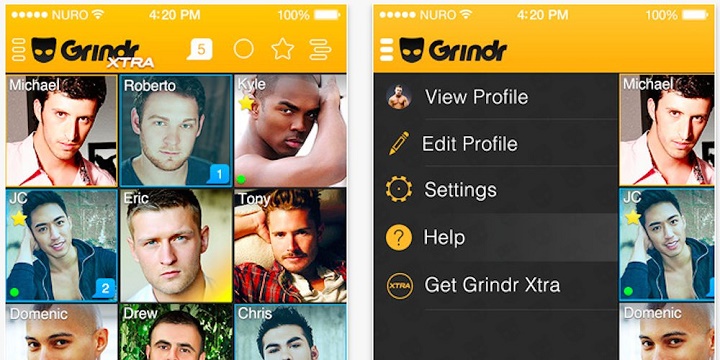 The popular social networking and dating app for gay men called Grindr has finally found its match. On Monday, the company said that it had sold a majority of its stake to a Chinese gaming company called Kunlun Tech Company based in Beijing. The six-year-old startup was valued at about $155 million. According to the deal, 60% of the stake of Grindr would now be owned by Kunlun whereas the remaining would belong to the firm's employees and the company's founder, Joel Simkhai. Previously, Grindr hadn't raised capital from outside investors. The chief operating officer of the company, Cater McJunkin said that Grindr has users in numerous countries around the world.
However, he also added that they wouldn't be able to grow rapidly and move towards the next phase of their business without the assistance of a partner. He spoke in an interview and also added that it made sense for Grindr to partner up because Kunlun possessed the digital expertise they need and the Beijing-based firm had also agreed to let the founders of the app to continue its operating structure and has also allowed them to retain the team they have on board. As far as Kunlun is concerned, Grindr has provided it with a great opportunity for expanding and moving beyond its core gaming assets.
Kunlun can now explore other lifestyle categories, which also include markets other than China. Chairman of Kunlun, Yahui Zhou made a statement that Grindr's progress up till now had impressed them a lot and they were looking forward to the company's future. He also added that the gaming company would continue to look for high-quality technology companies around the world that are being run by top-tier management. Grindr was founded in 2009 by Mr. Simkhai with only a few thousand dollars of his own.
Today, it has become a mainstay of the gay dating and hookup culture and is now used in about 196 countries all over the world. Users can take advantage of the mobile app for checking photos of each other depending on their location and users can also share photos as well as text messages with others. Last year, Raine Group had been hired by Grindr for serving as its financial adviser as it was fielding opportunities for investment and acquisition. Mr. McJunkin didn't disclose the names of the companies Grindr had spoken to in this regard. Mizz Filipin, a Philippines dating site, is working with the same strategy.
Two million visitors use Grindr on a daily basis and they spend approximately 54 minutes using the app as per the statistics. In 2014, the revenue of the company was about $32 million and this was a 29% increase from 2013 when its revenue had been around $25 million. In the last few years, the online dating arena has heated up considerably as internet dating properties have been acquired and consolidated by digital media conglomerate, the InterActive Corporation. Last year, the conglomerate decided to spin off all its dating companies into a separate firm that made its debut on the stock exchange in November.
comments