Apple Stock Being Dumped Amidst Sagging Sales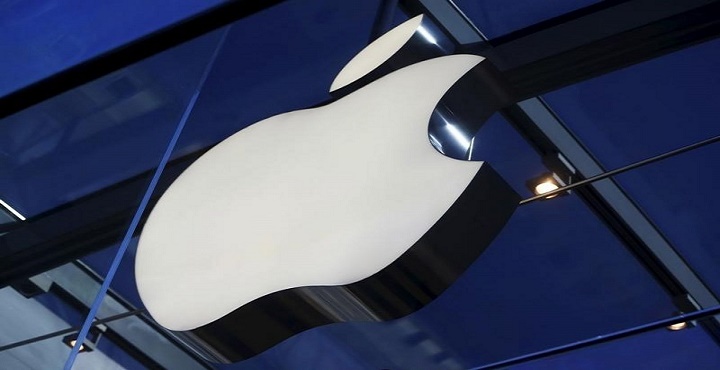 Over the past six months, some of the major US growth mutual funds have been quietly dumping shares of Apple Inc. they owned and this has given rise to speculation that the company's day in the sun are coming to an end, which is why investors are selling shares. The American Funds Capital World Growth & Income Fund worth $77.3 billion has sold all of its shares that it had in the iPhone maker in June, which totaled about 1.7 million. In the same period, Hartford Capital Appreciation Fund, which is worth $9.3 billion, sold off its 1.4 million shares in the firm. This reduced its position by 91%.
Growth-oriented managers are always seeking higher returns from companies that are expanding quickly and their move to sell Apple stock is an indicator that the company is moving towards becoming a so-called value stock, i.e. it has become more appealing for its cash and balance sheet as opposed to its growth prospects. Wall Street has predicted fewer sales of phones this year and investors are considering it as a reflection of a maturing smartphone market in the US and Chinese economic slowdown where most of the company's growth is based.
When the iPhone assembler based in Taiwan called Hon Hai Precision Industry Co, which is usually known as Foxconn, revealed in December that its revenue had declined by one-fifth and this was a major jolt to the investors because it was a signal that iPhone demand was slowing down. It is also planned by the massive manufacturer to cut back the workers hours during the Lunar New Year Holiday, which goes for a week in February. Previously, the company had paid overtime during the same period. This information was provided by a source with knowledge of the matter. It is expected by Wall Street analysts that there will only be 4 to 7% growth in Apple's revenue in the current fiscal year for the firm that ends in September.
Related: US growth mutual fund
This will be considerably down as compared to last year when the growth had been 28%. Due to the slowdown concerns, Apple's share price has been falling. At its peak, the Cupertino, California based company's share price had been $134.54, but now it has reached $95.98, which is a 29% decline. Analysts have said that the boost in the phone segment carried the company on for various years and they have played out pretty much everything including bigger screens. Funds giant Fidelity, which also had 2.48 million shares of the iPhone maker, but has sold its shares since June.
This was the Fidelity Capital Appreciation fund, which is growth-oriented and the Fidelity Series Equity-Income fund, which is value-oriented purchased about 1.05 million shares even though it had no previous stake. It became one of the ten largest buyer of Apple shares in the second half of the previous year. The problem with value fund managers is that they tend to take an active role in the company and will critique the management and push for dividends and share buybacks.
comments