Top Carpet Cleaning Robots Available Today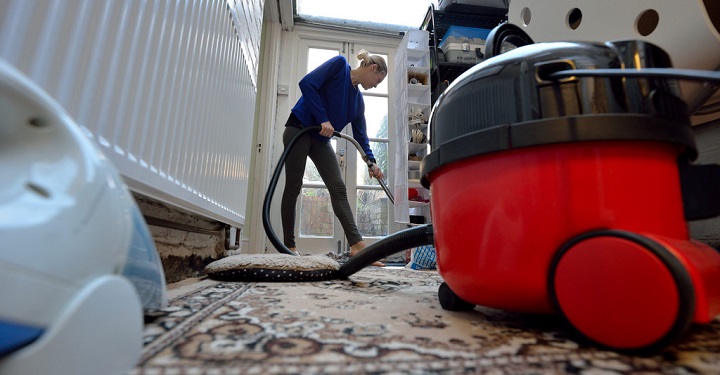 There is no denying that vacuuming sucks. Do you hate housework? Are you stuck with family obligations or dealing with pressure at work? If this is the case, you can opt for robotic vacuum cleaners. These carpet cleaning robots can make your life easier by automating the boring and tiresome task of cleaning floors. A host of features are offered by the robotic vacuum cleaners such as wall sensors, automated recharging and cliff sensors, all of which can make them an excellent machine for helping you in cleaning your floors. However, before you invest in a carpet cleaning robot, you need to decide if you are in the market for a heavy-duty piece of machinery or it's a floor duster you are after.
Some of the top carpet cleaning robots that are available or are soon to be released are outlined below:
iRobot Roomba 880
There is a reason why the name of 'Roomba' has become synonymous with robotic vacuum cleaners; quality. The Roomba 880, the latest iRobot model combines navigation technology with top-notch vacuuming. A HEPA-filter is also available with the machine, which means that it can collect and contain small particles that are even finer than the width of human hair. You can find various preprogrammed cleaning settings, alter them during a cleaning cycle or take over spot control with the accompanying remote.
Neato Botvac 85
The Botvac 85 is the latest robotic vacuum cleaner from Neato and is a powerful gadget that has been especially designed for sucking up human hair. There is a larger blade and brush with the vacuum as these can help it in getting small particles such as hair off carpets and hard floors and has three filters. There is also a laser-guided navigation system that the robotic carpet cleaner for mapping out a room and then executing a concise and thorough cleaning pattern.
Moneual RYDIS H68 Pro
This robot is considered ideal for hard wood floors because it comes with wet and dry mopping options along with vacuuming features. The robot can also be preset for performing both functions at the same time. The mop pads are attached to the underbelly of the robot, just behind the two sweepers and the opening. Around 6 ounces of water can be stored by the device, which is used for dampening while the mopping pad does its job. Like other robotic vacuum cleaners, the H68 Pro first scans a room and then begins one of its preprogrammed cleaning regimens.
Infinuvo CleanMate QQ-2 BASIC
This particular vacuum cleaner doesn't just help in vacuuming, it also includes a UV light that disinfects simultaneously as it eliminates germs, bacteria and allergens from low carpets and hard-surface floors. The vacuum cleaner has a low profile as it is only 3.5 inches high so it can sneak under the beds and sofas easily and it doesn't tumble down the stairs thanks to its cliff sensors. In addition, as compared to other robots, it is far less pricey and can do a good cleaning job that you require.
You can pick any of the listed cleaning robots based on your requirements. To review a best carpet cleaning robot 2015 to further clear your doubts, you can log on to http://bestcarpetcleanerreview.net.
comments