UberPOP Service Halted in France after Protests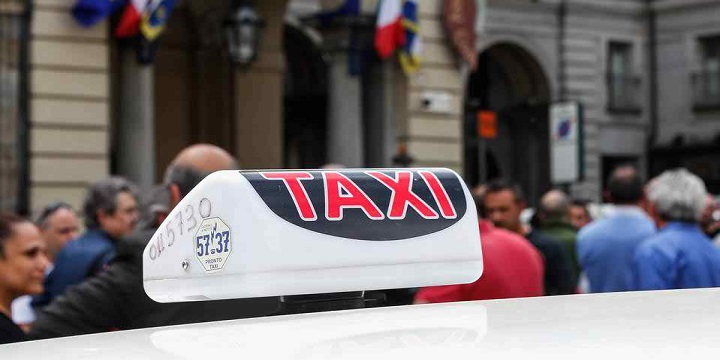 On Friday, the US company Uber Technologies announced that it will be suspending its UberPOP service (UberPOP rid-hailing service) in France after it was denounced as an illegal taxi service by the local authorities and some often-violent protests were held against it. Last week, licensed French taxi drivers launched fierce protests against Uber as they argued that the service created unfair competition and threatened their livelihood. Two executives belonging to California-based Uber had been taken into custody in France and it was announced that they would undergo trial in September. The legal clampdown in France was the latest setback for the service in Europe.
In May, an Italian court had banned unlicensed car-sharing services and this was just two months after a similar ban had been imposed by a German court along with stiff fines for violating local transportation laws. Thibaud Simphal, the France head of Uber announced that they had decided to shut down operations in the country for the time being in order to ensure the safety of their drivers as some of them had been made targets of violence. However, he added that this wasn't the only reason they were suspending services. He said that they wanted to show the authorities that they were acting responsibility and create a spirit of dialogue and reconciliation.
The decision was welcomed by Prime Minister Manuel Valls, but he also said that there was a need to improve quality in regard to French licensed taxis as foreign and local visitors often criticize them. He told reporters that reforms are needed in taxis for adding to the attractiveness of the country. In numerous French cities, a protest had been conducted on June 25th in which the roads to the capital's airport had been blocked by cabbies. They had burned tires and overturned cars for getting the scheme abolished.
According to the police, the protest had led to injuries of seven police officials, arrest of 10 individuals and damage to 70 cars. These were classified as some of the fiercest protests that have been conducted across Europe against the US firm, whose backers include names such as technology giant Google Inc. and investment bank Goldman Sachs. The company has a market value more than $40 billion. The idea of Uber originated due to the frustration of two Silicon Valley entrepreneurs who had been trying to hail a cab in Paris. Since it was launched in 2010, the company's services have mushroomed and it is now offered in about 270 cities in the world.
Welfare charges and income tax is paid by French taxi drivers and sometimes they have to pay a huge sum for an operating license, depending on their location. They have argued that unlicensed drivers offer unfair competition because they don't have to deal with such costs so they can offer reduced prices. A final ruling regarding the legality of UberPOP in France will be made in September. On its behalf, Uber has said that it is providing an important service, which complements licensed cabs and is a source of income for about 10,000 people in France.
comments